Big Narstie married status...hasn't yet disclosed if his girlfriend is ok with the decision...well-known singer Ed Sheeren is his daughter's godfather...raised him in Christian religious values...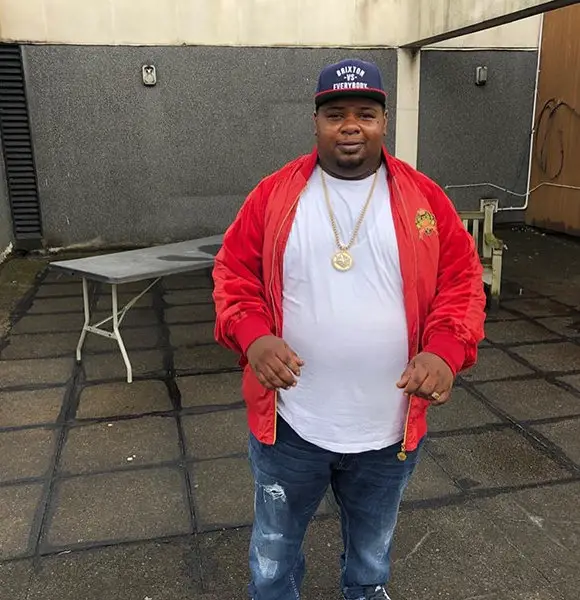 It's not an easy decision to make a life-long commitment, but Big Narstie looks to be taking a long time to make the decision than usual.
Having been with his partner for a while now, the rapper even fathers children from his relationship. But, he is still not comfortable flaunting his girlfriend in public.
Although he is yet to make up his mind on marriage, Big has his eyes fixed on the size of his family.
Is Big Narstie Married To Wife?
Even though the singer has had his share of romances in the past, he hasn't yet tied the knot with his girlfriend. But, Big's two children are the living breathing proof of his committed relationship.
However, he enjoys privacy and has neither mentioned the name of his beloved offsprings nor the identity of his lover.
Bre-Z Is Dating! :- Rapper With The Age Deceiving Looks Is Her Boyfriend's Dreamgirl
The rapper likes to call her four-year daughter by her nickname, "Mai Mai." She was born on 1st May 2015 from his relationship with his mysterious girlfriend. Interestingly well-known singer Ed Sheeren is his daughter's godfather. So, the pop singer could spill some details about the rapper someday soon.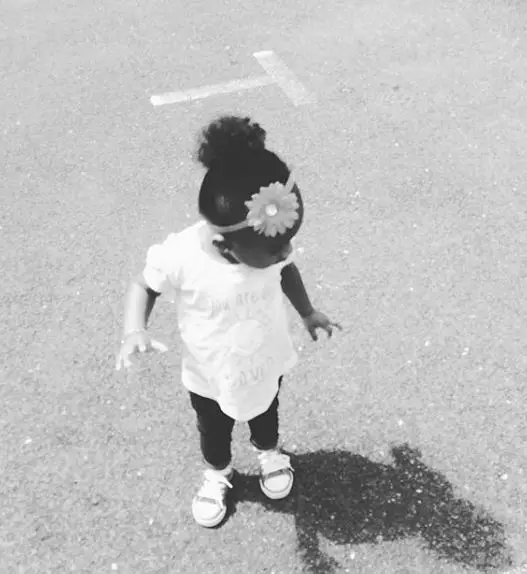 Big Narstie's daughter as pictured on her 4th birthday in 2019 (Photo: Big Narstie's Instagram)
Likewise, he has an adorable son whom he refers by the nickname "My Lion." It's evident from all these that the Briitish rapper likes to keep his personal life under wraps
While everyone respected his privacy, his next decision may have raised some eyebrows.
In February 2019, the artist revealed that he was about to undergo a vasectomy. Since the procedure is a surgery to end his fertility, it's evident that a lot of thought went into the decision. Since he will be limiting the number of kids permanently, a lot of thought probably went before taking upon the resolution.
Moreover, during an interview with Radio Times Magazine, he was quoted saying
"Can't wait. And that's when I'm going to get the snip. That's my lot. Two is enough."
However, he hasn't yet disclosed if his girlfriend is ok with the decision. But, by the looks of it, the songwriter seems unbothered that he will remain limited to two kids.
Age, Family, Upbringing
Big Narstie's birthdate as per official records is 16th November 1985, which makes him 33 years old. The Hello Hi hitmaker (real name: Tyrone Lindo) grew up in Lambeth, London, in a deprived neighborhood. Since his father passed away when he was young, all the responsibilities fell on the hands of Big's mother.
Although he grew up lacking paternal love, his mentor Pastor Chris mentored him like a father. Due to the influence of the Pastor, the musician soon became a devotee of Christianity religion.
In terms of his height, he stands 5 feet & 9 inches ( 1.7 meters) tall; whereas, he possesses African-American ethnicity.
Net Worth Details
The rapper has remained private about his finances and is yet to disclose his net worth. However, his sources of income are very apparent.
Rapper Net Worth :- Vinnie Paz Bio, Age, Net Worth, Now, 2019
Apart from music-making, his TV show titled The Big Narstie Show also plays a large part in boosting his earning. Also, his upcoming concert in Coventry, the UK scheduled for 5th October 2019 will bring an advantage in increasing his income due to the high demand for the tickets.