Bitty Schram ruled the TV industry in the early 2000s as...arrived as the second child of the Schram family on...has acted in movies & TV shows including...was previously married to...dated...moved back with ex-husband...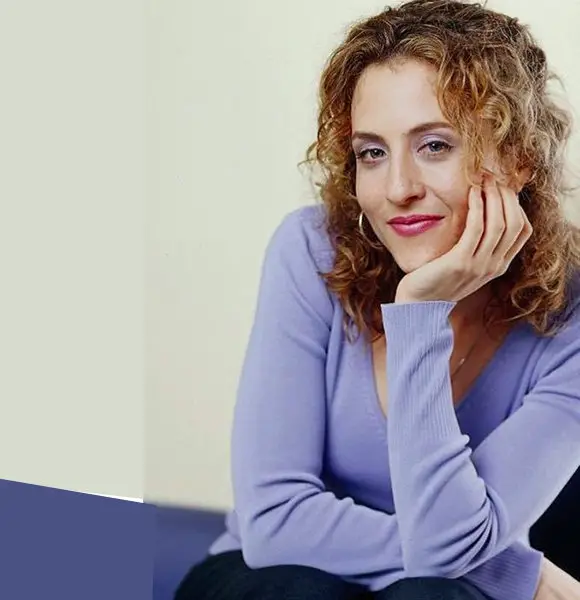 Bitty Schram ruled the TV industry in the early 2000s as Sharona Fleming in USA Network's long-running show, Monk. Although she left the show much longer before its end in 2009, her character is immortalized and still loved by fans all around the world.
The New York-born actress achieved great heights with her equally prolific performances in several other projects that preceded or followed.
Although she has maintained a little distance from the acting industry in the last few years, Bitty's talent and hunger for the craft remains fresh.
Bitty Schram Bio
It's been 51 years since Bitty arrived as the second child of the Schram family on 17 July 1968. Born alongside three siblings to a banker mother and tennis-player father, Bitty witnessed her family split up due to her parents' divorce at the tender age of 10.
Nevertheless, Bitty - who is 5 feet & 4 and a half inches (1.64 m) in height - excelled at tennis during her younger years and even got a scholarship in the sport at the University of Maryland. However, Bitty didn't stick to tennis for long as she was destined to become an actress.
Journalist's Education:- Tara Palmeri Married & Husband | Personal Status To Education & Salary
Bitty made her silver screen debut with Fathers & Sons, but it was Tom Hanks' 1992 starrer A League of Their Own, which made the actress a fan favorite.
She eventually landed her most iconic role in Monk. Further, she performed in a wide array of movies & TV shows including Kissing A Fool, One Fine Day, The Pallbearer, Chasers, and more.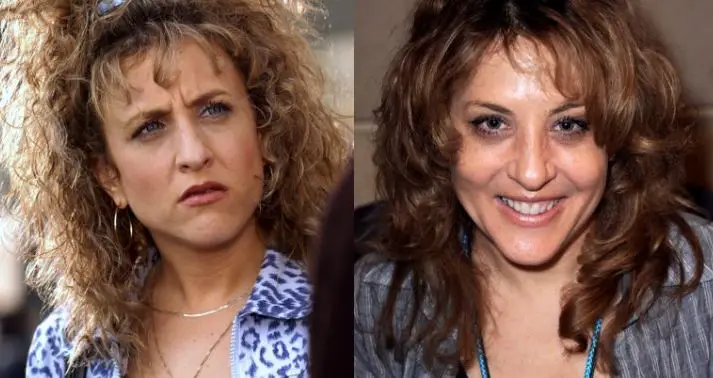 Bitty Schram's transformation over the years (Photo: Marriedheight.com)
In the last few years, Bitty has not been much active in acting, except for a few minor roles on Ghost Whisperer and Moments of Clarity. As of today, she lives a relaxed life supported by her net worth of $2.5 million and relishes her glorious past.
Moves Back With Ex-Husband On Screen
While there have been occasions when Bitty shared romance in front of the camera, the same might not relate to her life beyond the screen.
In Monk, which is one of her most popular show, Bitty played the role of Sharona Fleming. Her character was once a married woman, who had tied the nuptial knot with a man named Trevor Howe.
Additionally, she also dated a man called Randy Disher in the show. Even when Bitty left the TV series during its third season due to salary disputes, executives gave closure to her character claiming that Sharona had shifted to New Jersey and re-married her former husband.
Onscreen Dating:- Actor Jack Falahee: Dating Actresses Onscreen, But What About Reality? Girlfriend? Gay Rumors!
However, in real life, her low-key status has made it hard to investigate her romantic affairs. At age 50, she is reportedly known as a single lady, and sources further suggest that she has never been married. 
While she could be dating someone secretly, fans will have to make do with guesses until she decides to relief her followers from her mysterious personal life.