Entertainment
Actor Jack Falahee: Dating Actresses Onscreen, But What About Reality? Girlfriend? Gay Rumors!
We saw the time when Eric Osborne from the Degrassi was labeled as a gay when he was not and we also had a glimpse inside Luke Macfarlane's personal life and saw he was quite close with men who has the sexual preference of a gay man but he himself never cleared out his sexuality. We have someone like that her to talk about today and his name is Jack Falahee. Let's know more.
Although he was seen dating Maddie Hasson,@MaddieHasson, in an on-screen in a TV series called 'Twisted' in 2013, nowadays we know him as Connor Walsh who plays the role of an openly gay man in the TV series "How to Get Away with Murder" but this is all we know now and we want to know more about him.
Girlfriend and Dating?
With those handsome looks, ladies out there might be dying to know more about their man crush and know if he has is dating or has a girlfriend or shares a gay sexuality.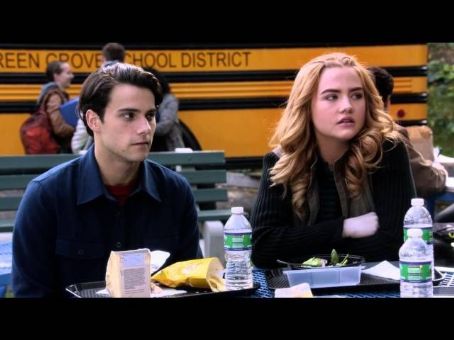 Caption: Jack Falahee with Maddie Hasson in Twisted.
Source: whosdatedwho.com
Is he really Gay?
From all the activities we have been seeing on his social media sites and hearing from the media, Jack Falahee currently seems to be single but don't be so happy ladies because we still do not know if he is straight or gay.
It seems that, before us, plenty of other people already asked Jack if he was a gay man in regards to his openly gay role on-screen. However, he already seems to be fed up with all the questions about his sexuality according to his interview with OUT in February 2015 but still has not explicitly talked about it. He wouldn't reveal what his sexuality is but says he is confident about it and thinks not revealing who he has been sleeping with will just help to mount the curiosity level. Later in an interview with Vulture the same month, Jack said,
"People have been asking me about my sexuality ever since that OUT interview. I'm very confident in my sexuality, and I really don't like talking about my romantic life in the press. It's pretty reductive to ask just the actor playing the gay character what his sexuality is if you're not going to ask that question of people playing straight characters on the show. I really don't see what my sexuality has to do with the characters, and I think that's private."
Jack Falahee's Short Bio:
For all we know, Jack Falahee, the 27 years old American actor has been living his life very privately and has not spilled any information about he has been or is dating and neither he has cleared off the rumors of him being a gay.
All he has been doing is avoiding the rumors and focusing on his career and role in "How to Get Away with Murder" of which he has been a cast member since 2014.