Entertainment
Blake Anderson Status After Divorce With Wife; Smiling Through Ruins?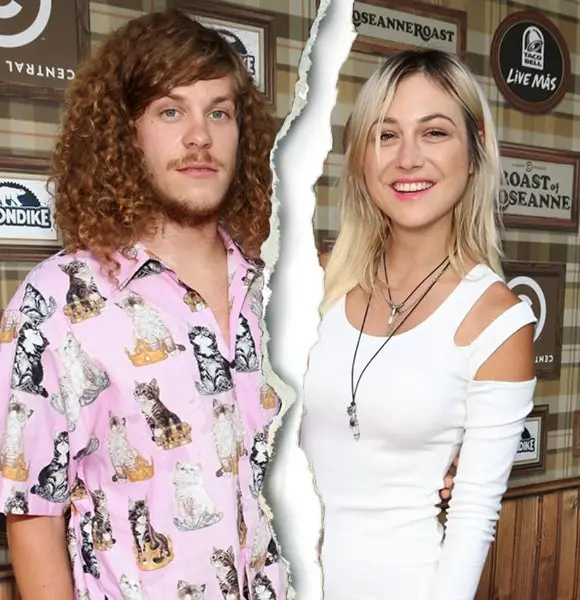 American actor Blake Anderson is a well-appreciated comedian famous for his appearance and creating the Comedy Central series, Workaholics.
He had a cameo in an episode of HBO's Entourage and appeared on the medical drama House, and the comedy, Community but his first big TV job was on the Fox show Traffic Light.
While the comedian's shows are known to all, his personal life, which once included a beautiful wife and an angel-like daughter, is something hard to imagine for his fans.  
Wife's Best Friend; Marriage Ends With Divorce 
Blake, who was born in Sacramento, California, got married to the fashion designer Rachael Finley on 7 September 2012. The couple welcomed their daughter named Mars Ilah Anderson in 2014, who is like their 'Goddess.'
The couple first met at a bar while Rachael was chilling with drinks and he, quietly having meals with his friends and whats more, their first conversation started with the 'Yelling". Since she is a fashion designer, she yelled at him for his shirt, but  Rachael claims it to be the love at first sight.
See Also:- Cougar Town's Ian Gomez & Wife Of Over 2 Decades Nia Vardalos To Divorce! Era At End 
And it was Blake who commenced forming a good relationship with his future wife. He discovered her Twitter account and tweeted first time about her without losing time, writing:
"please don't crash your car." 
Soon after that, their dating life started. They went on their first date and Rachel, later in November 2014, confessed in an interview with Nylon that she liked him more.
"I liked him again because he was a real, human nerd and not whatever I thought someone chasing an acting career would be."
Well, the girlfriend-turned-wife also called him her "best friend," and also claimed that they have not spent their day apart since that day.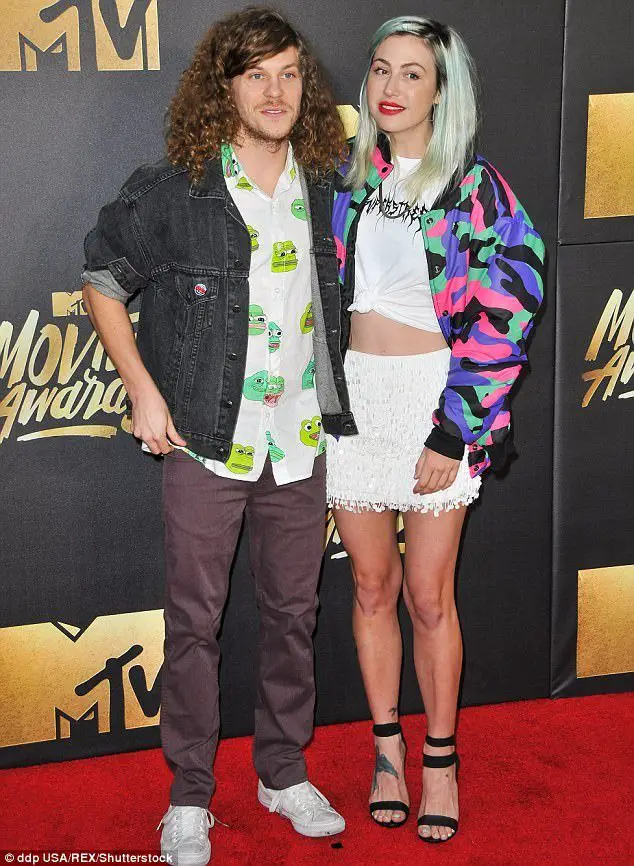 Blake Anderson with wife, Rachael at the MTV Movie Awards in April 2016 (Photo: dailymail.co.uk)
Usually, when the relationship gets older, the bond becomes stronger and deeper. But in the case of Blake and his wife, the bond and understanding became weaker as their relationship got older.
Don't Miss:- Alexis Bellino Age 41, Splits With Husband; Divorce That Ends 13 Years Of Married Life!
After five years of relationship, the parents of a four-year-old daughter filed for the divorce in 2017. Rachael, who previously claimed "she cannot live a day without Blake," filed for the divorce citing irreconcilable differences in May 2017 in Los Angeles.
The couple appears to be living separately even before Rachael filed for the divorce. A source cited:
"The couple has been separated for at least six months so the divorce petition is not a shock."
Despite the feud, the couple tried their best to work out their relationship, but it seems they could not lead to any conclusion except for co-parenting their only child together.
However, the things could not work out properly, and they got divorced under the Californian law, after the cooling off period, which states even the smoothest of divorces have to wait 6 months.
The divorce was finally approved later on December 2017, six months after they filed for it. As per the divorce paper, they have a joint legal and physical custody of their daughter.
Well, after the divorce, Rachael, who previously suffered from lymphatic cancer, looked depressed as she shared the non-smiling closeups on Instagram.