Entertainment
What's Blippi's Real Name? Is He Already Married Or Still Dating?
In today's world of media and entertainment, Youtube has been able to help everyone in the world gain access to millions of content regarding various topics just in a few clicks. The materials are created mostly by individual creators.
One of such creators goes by the name Blippi. He creates educational videos for children that help them learn the crucial things of life, such as alphabets, rhymes, and garbage trucks. Most of all, the mothers around the globe are his biggest cheerleaders, as he keeps their children busy and his contents are trustable. 
Blippi's Real Name, Age & Family Details
Blippi was born in 1988 in Seattle, WA, as Stevin John. He celebrates his birthday on 27 May every year. There isn't much information regarding his family, but what is known that his mom made his first costume, which later being his trademark as Blippi. 
Another YouTuber That May Interest You:- Emma Chamberlain Dating, Boyfriend, Parents, Net Worth
There is more to the story behind the birth of his alter-ego Blippi. It so happened that when he saw his nephew Hunter watching poorly made Youtube videos, Stevin decided to make children's videos. With a lot of ideas in the head about a character traveling around and making fun videos eventually bringing Blippi into the picture.
Married Or Dating Girlfriend?
With Stevin making such children-adoring videos, people must think that he is a person with a wife and their children running through his home. Well, the reality is something different.
Blippi is not married but has a girlfriend named Alyssa Ingham, who is a flight attendant. The duo started getting to know each other since June 16 of 2018, as their Instagram suggests.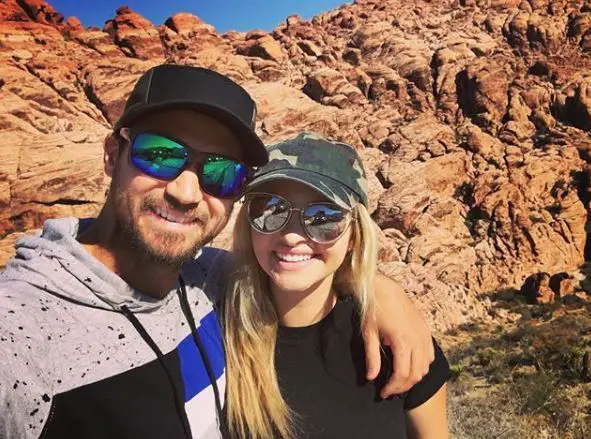 Blippi with girlfriend Alyssa Ingham at Red Rock Canyon State Park on November 2018 (Photo: Blippi's Instagram)
Blippi's personal Instagram account is flooded with pictures of his beautiful girlfriend who he often addresses as Boo. The couple has already set their special family tradition for Christmas: for every 25th December, they make homemade hand-cranked ice-cream. 
Blippi seems to be seriously involved in his relationship. If this goes in the same pace and manner, their wedding day doesn't seem far away. Well, this shuts down all the baseless gay rumors about him.
Blippi's Career Summary & Net Worth
Stevin John, AKA Blippi was not always a Youtuber, he was a US Air Force serviceman. He joined the Air Force and became a C-17 loadmaster with the fourth Nuclear Airlift Squadron when he was eighteen years old, straight out of high school. 
He flew around the nation a lot but was never deployed. Though he enjoyed the military, he disliked the idea of being far from his family for months. Hence, after finishing his term, he decided not to reenlist.
Explore Ex-Military Star:- Theresa Vail On Her Journey From Army Camp To Pageant Show But Still Hasn't Considered Getting Married; Unveils Reason For Having Tattoos
Stevin then moved to Los Angeles and started working in internet marketing and video creation. 
It was in his mid-20s that he became Blippi with over six million followers. Currently (2021), he has a little over 12 Million Subscribers in his YouTube channel "Blippi - Educational Videos for Kids".
Though his popularity and success are widespread, his total net worth seems to be unknown to the public.