Entertainment
Bobby Zarin Cancer Diagnosis & Hospitalization Results in Jill Zarin's Reconciliation with Former Foe
Bobby Zarin Cancer Diagnosis & Hospitalization Results in Jill Zarin's Reconciliation with Former Foe The cancer battle of Bobby Zarin (age 71), has taught him and his wife Jill Zarin to enjoy their life to fullest leaving behind the past. Do you know that Jill has reconciled with her foe after her husband has been battling and standing up the illness?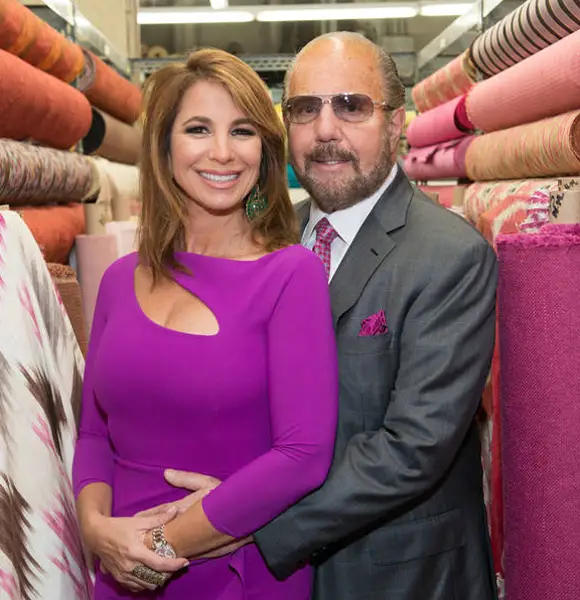 Don't you think that we need to get disposed of regular drama and appreciate living? Well, life is very unpredictable, and we never know what's coming next. All the things including illness are a reminder which reveals us that life is meaningful.
One of the most extreme diseases, Cancer, is a reminder that teaches us; health is the greatest wealth. It not only teaches us that life is valuable but also helps us to cherish every moment of our life and family.
The cancer battle of Bobby Zarin (age 71), has taught him and his wife Jill Zarin to enjoy their life to fullest leaving behind the past. Do you know that Jill has reconciled with her foe after her husband has been battling and standing up the illness? Stick around for more interesting details!
Bobby Zarin's Strive Against Cancer!
Bobby was diagnosed with thyroid cancer in 2009, which was later removed with radioactive iodine treatment. Later in 2013, the pair knew that cancer has spread to Bobby's lungs.
Last year, Bobby underwent Gamma Knife Radiosurgery at MD Anderson Cancer Center in Houston, as he was diagnosed with brain tumor. When Jill revealed about Bobby's brain tumor and its treatment, she said-
"We have the best doctors in the country. We are working with Dr. David Pfister at MSK, Dr. Keith Bible at the Mayo Clinic and Dr. Steven Sherman at MD Anderson."
Unfortunately, Bobby was again diagnosed with anaplastic thyroid cancer last week. The anaplastic thyroid cancer is one of the rarest cancers which withstand treatment. Jill now says-
"Bobby is the most loving and caring person I have ever known besides my father. Sometimes life just isn't fair. But we have such a great love story. He is the love of my life and I will do everything in my power to heal and care for him."
But do you know that Jill has been cherishing every moment with her husband despite the disease?
Earlier this year in April, Jill shared a heartfelt post on Instagram in honor of her husband. She shared a lovely photo of herself and Bobby where she wrote-
"Thank you Sioux for sending this to us. I'm so happy and at peace these days with the love of my life living La Vida Boca! #love #loveofmylife #happy"
According to Bobby Zarin's bio, Bobby a was a co-founder of Zarin Fabrics and Home Furnishings. His company has provided furniture and fabrics for the sets of television shows, like "Sex and the City," "Gossip Girl," "Lipstick Jungle," and "What's Your Sign Design?"  
However, Bobby is popular as the husband of reality star Jill Zarin. He is also a real estate entrepreneur, who owns a valuable real estate portfolio. Bobby has no children with Jill, but they each have kids from their previous marriages.
Jill is the stepmother to Jonathan, David, and Jennifer Zarin, while Bobby is Allyson Shapiro's stepfather. Talking about Bobby's earnings, his net worth is $35 million.
Jill's Reconciliation With Her Former Foe:
For over a year, Real Housewives of New York stars Jill Zarin and Ramona Singer shared a very sour relationship. But now when Jill's husband is fighting for his life, both Jill and Ramona has kept aside their famous feud and has begun a new friendship.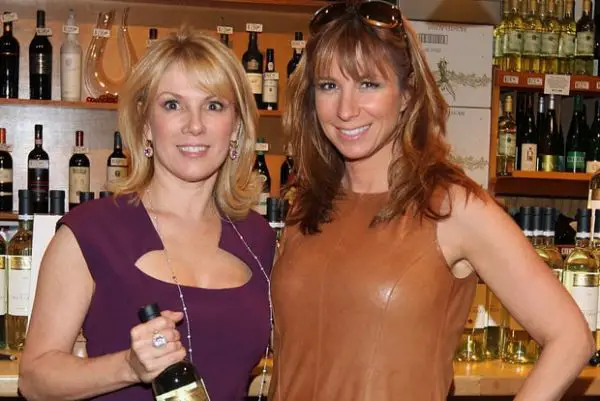 Caption: Jill pictured with Romano at the Ramona Singer Pinot Grigio wine tasting and bottle signing on May 5, 2011, in New York City.
Photo Credit: Us magazine
On Saturday, July 29, Jill Zarin (age 53) hosted her 5th Annual Luxury Luncheon in Southampton, New York, where she talked about her relationship with Ramona. In an interview with PEOPLE, Jill said-
"It's a whole new relationship for me. Ramona and I have gotten really close again. We're in a whole different place now. Boy, I never predicted that. I never thought that was coming, ever."
They also developed their new friendship in the last few weeks after Ramona visited Bobby and Jill in the hospital.
 Furthermore, Jill said-
"What she did was so real for me. I'll never have a relationship with her the way I did before. That's so far gone. It will never happen again. I will always give her the benefit of the doubt and forgive her."
"She came to the hospital room with food and in sweats. We sat and talked and talked. She was there for me. Everything in the past just melted away. None of what happened in the past mattered anymore."
 Ramona also told her side of the story to PEOPLE. She stated-
"When I heard that, my heart dropped and I said, 'I have to reach out to her."
She continued-
"Jill and I have had a very tenuous relationship over the years. But as soon as I heard about Bobby, I don't care what our past is. She and I share a history together. I knew her for about eight years before we did the show. I sent her a text. I said, 'I only wish the best for you and Bobby.' I was happy to be there for her. We will always have each other's backs."
We hope that Jill will get the strength to overcome this phase of her life with the help of her family and friends.
Stay with us for the emerging updates on Bobby Zarin and Jill Zarin!