Entertainment
Is Bol Bol Married? Also About Children, Parents & Detailed Bio
Second wife of Bol Bol's father and believes that the...he is a family man with little children by his side...height may not be in par with his father's famous height of...Prep High School and finished his college from the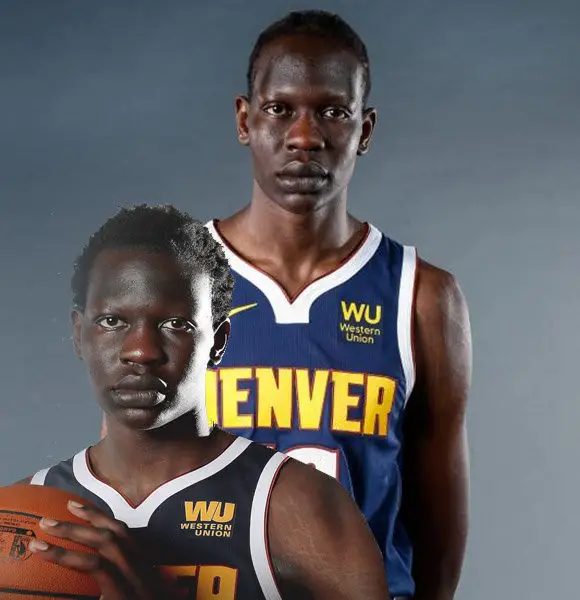 Bol Bol (real name Bol Manute Bol) hasn't been long in the NBA arena as Miami Heat drafted him in 2019 and later traded to Denver Nuggets. Although he is a freshman in the game, for now, his college resume is an impressive one.
He secured the fourth position in the ESPN class of 2018 rank. Moreover, he was a finalist at the 2017 USA Men's U19 World Cup team. But only time will tell if he will make the best out his career start in the NBA.
Is Bol Bol Married? 
Social media platforms can be a very convenient tool in keeping fans up to date with details on their sports icon's personal life. With several posts of engagement and private occasions that celebrities post on social media, it becomes easy to keep up about their relationship status.
But then, when a particular icon maintains a low key profile on their dating life on social media, it is hard to get insight into their relationship. The same scenario exists in the case of Bol Bol, as well. His official Insta account shows no hint that he is a family man with little children by his side.
Staying Low-key For About Year? :- What Happened To Michelle Phan?
After all, ever since his first post on the platform on 22nd March 2018, he has only updated his fans with a handful of pictures to date. And all of them feature his professional life and none of the significant facts on his love life.
So yeah, unless the NBA player let outs any details himself, his marital status remains a mystery.
Short Bio: Parent's, Siblings, Father's Legacy
Bol Bol grew up in a family of Africa's first NBA player Manute Bol who was a legend outside and inside the court. His late father played under the contract for several teams such as Miami Heat, Golden State Warriors and 76ers ever since he started playing professionally for the NBA in 1985.
More importantly, his dad spent his life getting involved in human rights efforts in his home country Sudan. He even pressured the US government to carry out humanitarian efforts in his home country.
On top of that, he donated a considerable proportion of his wealth to the needy people in his native country. But, it came with a cost as he ended up facing an economic struggle in his life later on. Sadly, his father lost his life in 2010 due to kidney failure.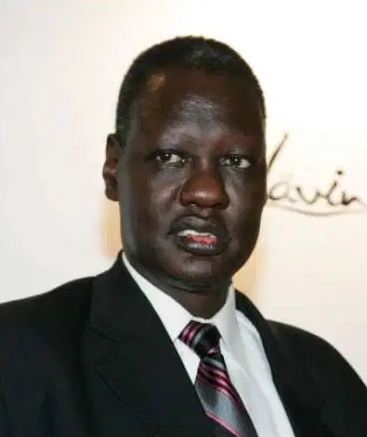 Bol Bol's late father Manute Bol (Photo: heavy.com)
However, he has his mother, Ajok Kuag, to look up to. She is the second wife of his father and believes that the player shares a lot of resembles in terms of physicality and quality with his late father.
Asante Blackk Father :- Parents, Girlfriend, Dating, Net Worth
Interestingly, as per his mother, Bol Bol wants to continue his father's act of humanity. But he wants to make sure that he doesn't repeat the mistakes of his father by being loose on the financial side.
Talking about his siblings, he has three brothers (Madut, Garang, and Aker Manute) and a sister named Mariak Manute. Also, his brother Madut played basketball for the Southern University team.
Facts About Bol Bol Including Age :
Although the basketballer was born in Sudan on 16th November 1999, he moved to Connecticut, the USA, at the age of two.
Growing up, he attended Findlay Prep High School and finished his college from the University of Oregon.
He was named after his later grandfather Bol Chol Bol who reportedly had 58 wives.
Bol Bol's height may not be in par with his father's towering height of 7 feet & 6 inches (2.2 meters). However, he does stand an impressive 7 feet (2.1 meters) tall.
Talking about his weight, he possesses 94 kilograms.