Entertainment
What Happened To Michelle Phan? Dating Someone Now After Staying Low-key For About A Year?
What Happened To Michelle Phan? Dating Someone Now After Staying Low-key For About A Year? A social networking platform has become a way to connect with people all over the world. But when a person aborts the platforms, people start thinking, What happened to him?The same level of curiosity lies among the fans about Michelle Phan, a YouTuber and a makeup guru, who stopped uploading videos all of a sudden. But what actually happened to Michelle Phan?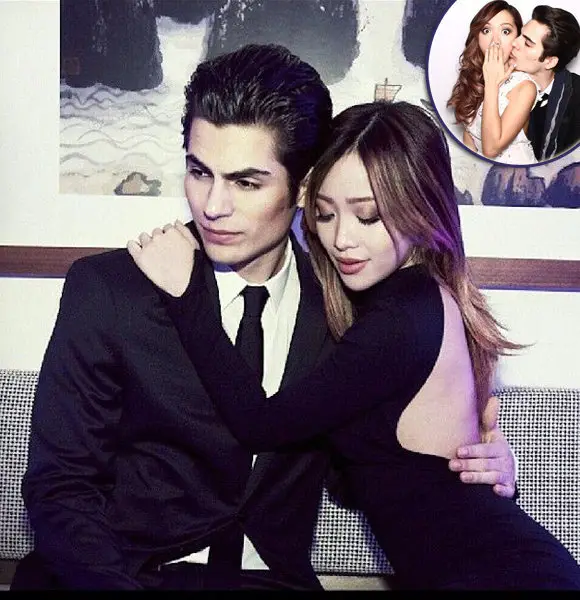 Quick Information
Ex-Boyfriend

Dominique Capraro (2016)

Lesbian

No

Siblings

2

Body Measurements

34-23-34 in or 86-58.5-86 cm

Eye Color

Dark Brown

Hair Color

Black

Hair

Long

Weight

49 kg or 108 pounds

Height/ How Tall? 5 ft 0½ in or 154 cm
College

Ringling College of Art and Design

High School

Tampa Bay Technical High School

Career

2006-present

Net Worth

$50 Million

Date of Birth Apr 11, 1987
Divorce/Split

Not Yet

Relationship Status

Single (2019)

Children/Kids

Not Yet

Sister/s

Christine Phan

Brother/s

Steve Phan

Mother

Jennifer Phan

Ethnicity/Race

Vietnamese

Zodiac Sign

Aries

Profession

Make Up Artist

Birth Place

Boston, Massachusetts, United States

Nationality

American
A social networking platform has become a way to connect with people all over the world. But when a person aborts the platforms, people start thinking, "What happened?"
The same level of curiosity lay among Michelle Phan's fans, a YouTuber and a makeup guru, who stopped uploading videos all of a sudden.
But what actually happened to Michelle Phan? Let's explore the answer to the most asked questions and will also let of know where was she all this time.
The Most Asked Question: What Happened To Michelle Phan?
The questions were obvious to arise, as makeup guru Michelle Phan - who lived one of the biggest YouTube success stories - disappeared for several months after a decade of posting videos and over a billion views.
Well, in an interview during the promotion of her cosmetic line Em back on 10 April 10 2017, she opened up and answered the most asked questions herself.
"I completely disappeared. I just left. I stopped uploading to YouTube. I'm an Aries so I'm either very hot or very cold"
She added,
"I peaced out because I think I was going through depression. I don't know because I didn't go to a hospital or anything or get diagnosed, but I was taking a few quizzes online and I felt really sad every day, You would think, This achievement is great. You should be happy. But I wasn't. I was waking up feeling so broken. I didn't know why."
Following that, she decided to travel the world as it would give her a new perspective and visited many countries including Egypt, China, and Europe.
"I think I reached that limit where [I thought], 'You need to resolve all this, you need to figure it out, you need to heal yourself, you need to reflect.'"
She even accepted that she left everyone to fend themselves and even revealed that she is not married and doesn't have children yet.
 "My poor colleagues back home were really struggling because I wasn't as around as much. But I have a great team and they know exactly where my vision is and where I align. I don't have kids yet and I'm not married. I can just wake up whenever. It was probably one of the most memorable experiences I ever had in my life, just waking up and not knowing what to do."
Michelle went to the art school instead of becoming a doctor and created magic with her video on YouTube in 2007 with an everyday makeup tutorial. It successfully received 70,000 views in the first week and received a million views within a year.
She quit her school and the job of the waitress for YouTube's partnership. She earned 25 cents in a day, $50 in a week, and soon brands like Lancôme offered her a gig to make videos. She operated for the brand for several years along with L'Oreal, who offered her a startup opportunity in 2010. Michelle expressed her feelings as,
"I don't think me having my own makeup line was a dream I've always wanted, it was an opportunity that L'Oréal brought to me, and I'm not gonna say no to that opportunity. I knew that it would be such an amazing experience building something like that."
The brand did not take off, and she expressed her disappointment as,
"I was really hurt when the brand didn't take off," she says. "It just sucked. It was three years of my life gone, just like that. But I learned a lot from that and I think it was really important for me to fail. It was through that failure that I started to get more interested in the business aspect of everything. I'm going to learn from all of these mistakes."
Learning from the mistakes, Michelle is now launching new products- Infinite Lip Cloud priced $16, and Illustrative Eyeliner Collection priced $15 under her brand, Em. Cherishing the second chance she got, Michelle said,
"I'm actually happy that Em didn't do well, because I'm happy that I own it, it is my makeup brand, it's not L'Oréal's makeup brand. It's not for me; it's for my viewers who have been there since the beginning."
Michelle, who has vowed to never put on foundation again, is now seeking to help talented musical artists. Back in 2018, she launched an online store called Thematic, which helps upcoming artists to get discovered.
Her site has already reached over 80 million audiences, and more are soon to follow. Further, she has promised to never repeat her mistakes again, which is a sigh of relief to her admirers.
Dating With Boyfriend
While it is not known about now, Michelle was previously in a relationship with a guy named Dominique Capraro. Dominique was first seen in one of Michelle's videos back in 2013. In the video, Dominique could be seen doing his girlfriend's makeup.
Michelle's boyfriend Dominique Capraro is a model from Switzerland, and initially, they had a long distance relationship as he lived in Paris. They took things slowly and met only after two years of long distance relationship.
Long-Distance:- Alex Russell Meets Actress Girlfriend Fraying Long-Distance Dating - They're A Match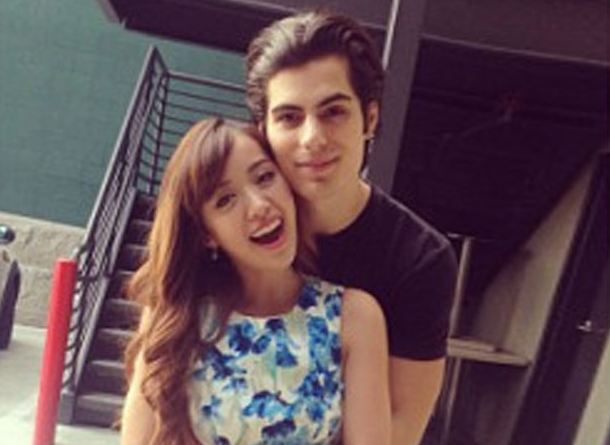 Michelle Phan gets romantic with boyfriend Dominique Capraro (Photo: Frostsnow.com)
In an interview in January 2016, she shared that she wants to keep things private between them,
"He's not in my videos anymore, I decided to keep our relationship offline. As I got older, I realized that some aspects of my life I really wanted to keep private. But just because something isn't on Instagram doesn't mean it's nonexistent."
Also, she added,
"I have never been so fascinated with anyone in my entire life. But I don't want to be some power couple. I don't care what people think. We aren't in any rush to get married and have kids, and I don't think women should ever feel that pressure."
But it's unknown if the dating affair of Michell and Dominique Capraro still alive today or she has moved on with another man.
Michelle knows that hair color transforms ones' personality and she shared a video on her hair color back on 27 June 2013, which complemented her well.
Michelle, who is Vietnamese by ethnicity, is a self-taught and unlicensed makeup instructor and product demonstrator. Her hard work and passion toward her craft have paid her with a splendid net worth of $50 million.
Expensive Beauty Products:- Most Expensive Makeup Brands & Products In The World
Growing up in a poor family, no one had assumed that Michelle would be worth millions of dollars someday. However, she proved everyone wrong by being such a personality who works and thus enjoys the fruits of hard work.