Brandin Cooks is a wide receiver... Plays for the Los Angeles Rams... raised by a single mother... nicknamed "The Archer"... married to long-time girlfriend... huge contract extension...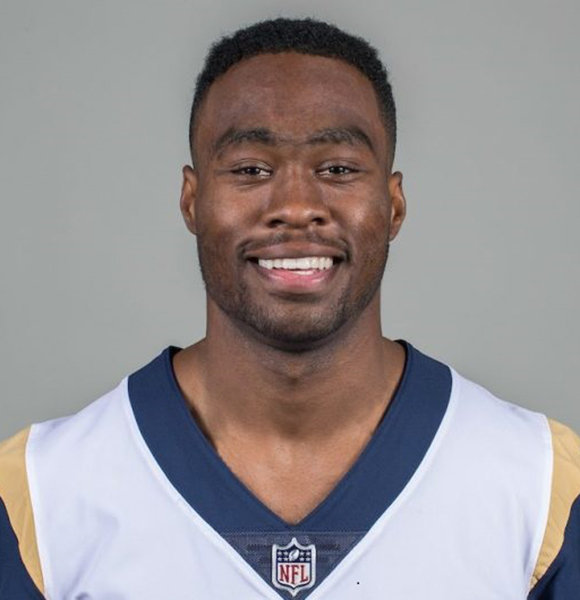 NFL's Los Angeles Rams has one of the best players on paper. Among the star-studded names like Todd Gurley, Andrew Whitworth, and Aaron Donald, Brandin Cooks is a fairly new addition to the team.
Brandin was traded in from the New England Patriots after the Rams agreed to send their first-round pick as well as the sixth-round pick to the Patriots. 
So, what made Brandin such a lucrative choice for the Rams? Learn about his journey through high school, his family and love life below.
Bio, Height, And Weight
The Rams' speedy wide receiver was born on 25th September 1993 in Stockon, California. His father, Worth Cooks Sr. passed away of a heart attack when Brandin was just six. 
Check Out Another Receiver: Julio Jones Salary, Net Worth, Contract, Trade, 2019
Soon after, his mother Andrea Cook had the responsibility to raise her four children: Brandin, Frederick, Worth Jr., and Andre on her own.
Having seen the struggles his mother had gone through the years, Brandin showers his mother with love and gifts whenever he gets the opportunity.
In March of 2014, the 5 feet 10 inches (1.77m), 183-pound athlete bought his mother a Mercedes SUV as a thank you gesture for all the things she had done for him.
Married To Wife Or Dating Girlfriend?
Brandin Cooks' love life is no secret. He is married to his long-time girlfriend Briannon Lepman. The beautiful couple frequently shows off one another in their social media. Brandin is known among fans as "The Archer," so now fans call his wife "Lady Archer."
The two have been together since 2014 when they both attended Oregon State University together. Brandin has been by his wife's side ever since.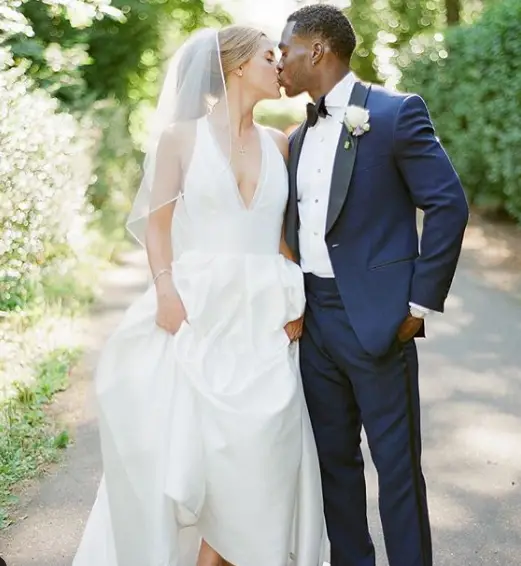 Brandin Cooks shares a kiss with wife Briannon on their wedding day in 2018 (Photo: Brandin Cooks' Instagram)
The couple got married in July of 2018, following a heavenly proposal on the Hawaiian island of Maui. With no children of their own as of yet, the husband-wife duo owns three beautiful dogs, which they adore.
Net Worth, Contract
Brandin has been proving his worth right from his high school days. He was a star receiver at his Lincoln High School team.
Then, after consistent displays for his Oregon State University team, he won the Biletnikoff Award in 2013. The same year, he was also named in the first team of the All-American squad.
Another NFL Superstar: Calvin Johnson Wife, Rumors, Family, Baby, Net Worth
His mesmerizing performances saw him become the 20th overall selection in the 2014 draft and was picked by the New Orleans Saints.
As of now, at 25 years of age, Brandin is signed to the Los Angeles Rams after extending his contract in 2018. He made a 5-year deal worth $81 million, with a $7 million signing bonus. The new agreement sees football star earn an average annual salary of around $16 million.