Entertainment
The Power Rangers' Brandon Jay McLaren Suffered A Wreck In Married Life! Divorce With Wife Lingering In Past
The Power Rangers' Brandon Jay McLaren Suffered A Wreck In Married Life! Divorce With Wife Lingering In Past. Bet you tried 'S.P.D Emergency' sometime in your life and loved the Red Ranger than any other characters. Well, today, we look into the life of the off-the-mask Red Ranger, Brandon Jay McLaren and his life where he has a divorce with wife lingering in the past.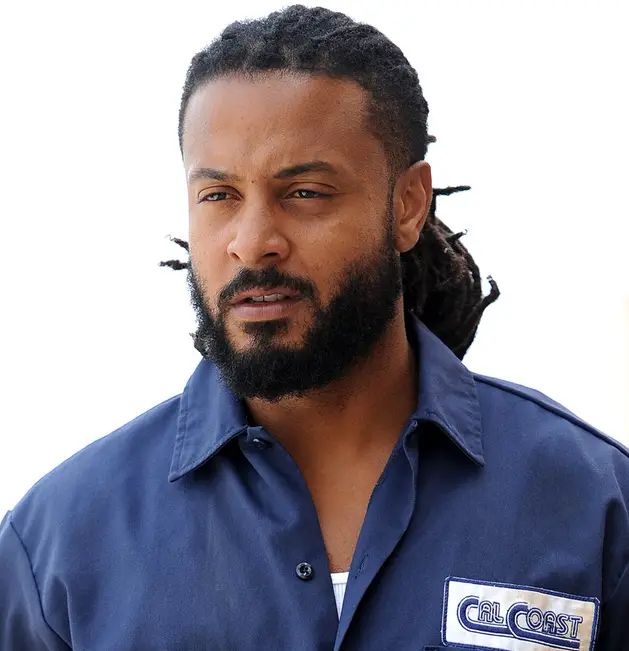 Let us break it to you: if you grew up watching Power Rangers, you had an incredible childhood. It might still have been amazing, but come on, it's Power Rangers!
If you remember watching Power Rangers as a kid, we'd like you to recall a specific Power Rangers show and a particular character. For example, the Red Ranger from Power Rangers S.P.D; does this ring a bell?
You've undoubtedly tried S.P.D Emergency and fallen in love with the Red Ranger more than any character.
So why not take a look at Brandon Jay McLaren, the Red Ranger, and his life, which includes a protracted divorce from his wife. Let's dive in!
Brandon Jay McLaren And His Marriage Emergency? 
Unfortunately, Brandon Jay McLaren's life outside of the mask as the Red Power Ranger has not been as successful as his admirers would have hoped. Without question, the actor has had a promising career thus far. But, despite attracting so much attention from the public, his personal life is a little more back-breaking. 
In his marriage, the actor has had his fair share of ups and downs. To begin, between 2010 and 2011, he married Mieka Tennant, a Hollywood publicist.
The couple favored a low-key approach in their married lives, which is a common tendency among Hollywood celebrities.
However, after his sweetheart-turned-wife filed for a legal separation in 2014, the actor's three-year marriage with his wife came to a close. Because the pair did not have a kid during their time together as a married couple, the only issue for the publicist was spousal support.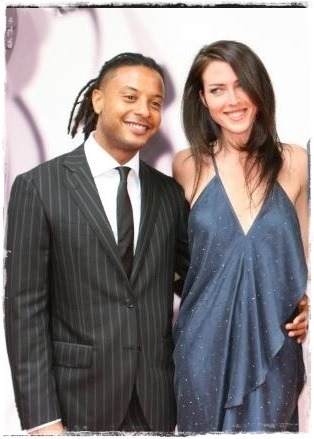 Brandon Jay McLaren with then-wife Mieka Tennant.  (Photo Credit: dailyentertainmentnews.com)
After their divorce, Tennant filed for spousal assistance from Brandon, which came as no surprise.
However, before his marriage to his wife went south, the actor had a few tender moments to brag about in 2010, when they were not married. Instead, they were simply taking in this phase of them being boyfriend and girlfriend.
Is Brandon Dating Anyone Right Now?
Divorce might be difficult, but there is always the possibility of moving on. Many celebrities are great instances of this, and it appears that Mclaren has passed on from his failed marriage to his wife.
Following their breakup, reports arose that the Canadian actor had dated Emma Lahana. She is well known for her role as Kira Ford, the Yellow Dino Ranger in Power Rangers Dino Thunder. On the other side, the Hollywood publicist got married to Jacq Pablo.
However, based on his Instagram profile, he appears to be single. The actor seems to be focused on his work while still spending time with his family and friends.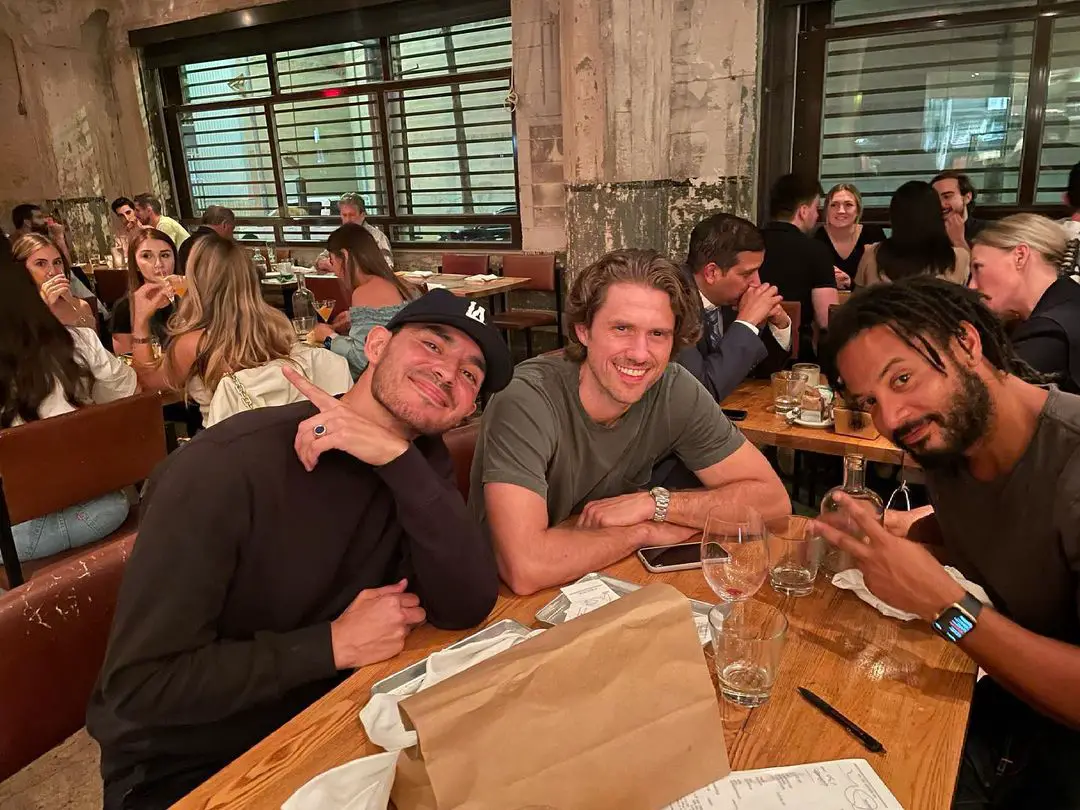 Brandon Jay McLaren with his fellow Graceland cast. (Photo Credits: Brandon Jay McLaren's Instagram)
Whatever it is, the actor looks to be a little timid when it comes to having a dating affair or a girlfriend, or perhaps the actor is simply covering things up.
Know Everything About Him, His Whereabouts & Net Worth 
Brandon Jay McLaren was born in Vancouver, British Columbia, Canada, on October 15, 1982. He enrolled at Johnston Heights Secondary School, where he studied acting and worked at the same time for five years.
Later, he enrolled in the University of New York at Albany, where he studied acting in depth before embarking on his acting career.
Apart from being well-known for being featured as Red Ranger in Power Rangers S.P.D, Mclaren is also renowned for his roles in Smallville, The Best Years, Harper's Island, Being Erica, and Graceland. In addition, he has developed a reputation for playing a whole variety of characters on screens. 
In Katherine Heigl and Sarah Chalke's ongoing Netflix drama series Firefly Lane, he plays the role of Travis. In the upcoming second season of CBS All Access' Twilight Zone reboot, he'll be featured alongside Joel McHale.
McLaren just wrapped a three-season run as Oliver Yates on the smash CBS thriller Ransom. In addition, he was nominated for a UBCP/ACTRA  Award for his part as Dr. Simon in the Emmy-nominated Lifetime series UnREAL. He co-starred alongside Shiri Appleby and Constance Zimmer.
The actor has also been active with the new Disney Plus comedy series, Turner and Hooch, released on Wednesday, July 21, 2021.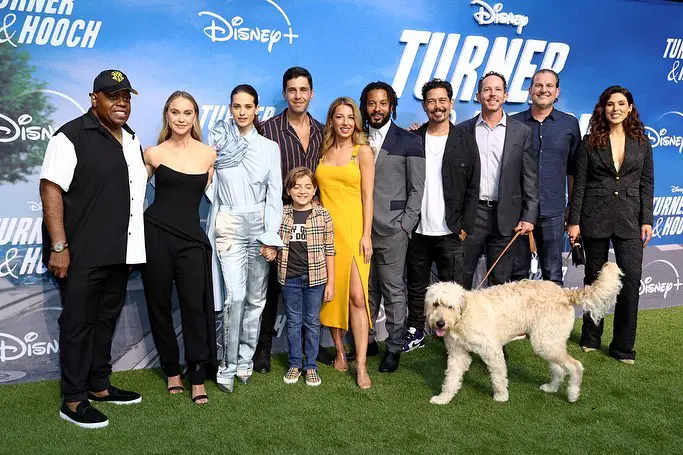 Brandon Jay McLaren with his fellow crewmates of Tumer and Hooch. (Photo Credits: Brandon Jay McLaren's Instagram)
With all of his triumphs under his belt, the actor has a net worth of $400 thousand, and he wants to stay active and work harder in the future to add more to his list of accomplishments.
Stay with us to stay updated on the life of Brandon Jay!