American actor, Brendan Hines is not only known for his onscreen performances but is also an...Known for his works in ...He has also garnered fame from...Born in...His success must be credited to...Brendan is involved in a relationship with...His girlfriend is an...Brendan and his girl went public with their romance on...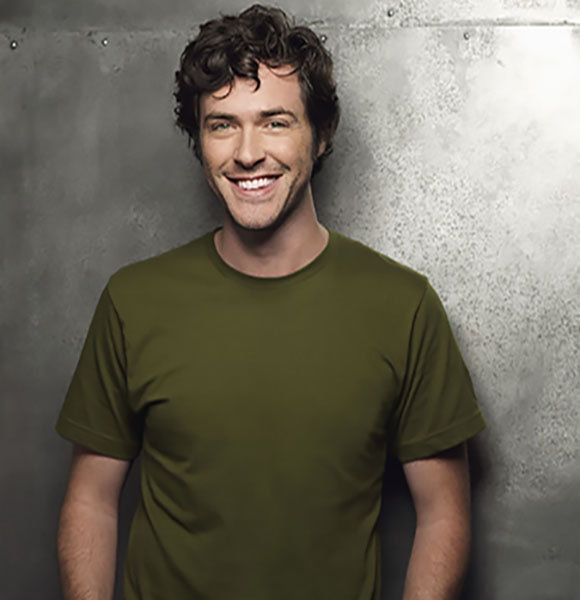 American actor, Brendan Hines is not only known for his onscreen performances; he is an accomplished singer-songwriter.
Known for his works in Ordinary Sinner, Terminator: The Sarah Connor Chronicles, Lie To Me, and The Middlemen, Brendan garnered fame from his two studio albums.
Born in an anti-traditional family, the actor went on to have a prolific career at Hollywood as well as in music. His success must be credited to his parents, who went against the accepted norms of society.
Non-Traditional Family; Height & Weight
Born and raised in Baltimore, Maryland, Brendan grew up in a family which defied the generally followed social customs. His father was a former priest, while his mother was a former nun.
Brendan's dad and mom had earlier fled from Brooklyn to get married as they both were barred from marriage due to their religious stature. His parents later changed their respective professions and started working as Philosophy professors. 
Vine Star's Family:- Lance Stewart Wiki, Girlfriend, Family
Brendan, now aged 42, became interested in the performance art at a young age. He began learning the trombone at the age of 11 but, later changed to guitar. In the meantime, he also developed a passion for acting. Brendan has always been an actor material since the day he performed in theaters.
Further, with the tall height of six feet one inch, his performance skills only blossomed. Today, he relishes a successful career as an actor and a musician. And he has also not put on much weight, which has kept his fan base from plummeting down.
In Relationship With Beautiful Actress
Brendan is involved in a relationship with Shoshana Bush, an actress, who is known for her performance in CSI: Miami, Fired Up!, and Dance Flick.
Brendan and his girlfriend went Instagram public with their romance on 6 December 2018, and have been dating ever since. Together, the intimate couple has shared some beautiful moments. Also, Brendan and his actress girlfriend celebrated birthdays together.
Further, Shoshana has been to his hometown in Maryland, Baltimore. But, whether she met with Brendan's family or not is yet to be disclosed.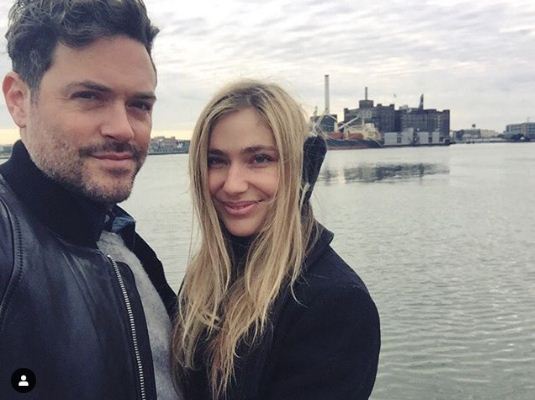 Brendan Hines and girlfriend Shoshana Bush at Baltimore, Maryland on 24 December 2018 (Photo: Shoshana Bush's Instagram)
The couple also faked Shoshana's pregnancy as a prank on April fool's day 2019; however, their joke was soon uncovered. Till date, they have not revealed any plans on getting married. 
Part Of Gay Movie
It won't be a shock to know that Brendan Hines is not gay. However, the gay suspicions surrounding him are justifiable as one of his first onscreen jobs include a part in a gay-themed movie.
Not Gay:- Artem Chigvintsev Is Not Gay And Doesn't Have A Wife Either! But He Does Have Plenty Dating Affairs
In the movie Ordinary Sinner, Brendan played Peter Thompson, a trainee minister - who learns that his mentor Father Ed is gay and in a relationship with Peter's employer. 
Even in the movie, Brendan is not gay as he dates a girl named Rachel, played by Elizabeth Banks.