Entertainment
Is Brent Spiner Married? Insight His Wife, Gay, Family, Net Worth
Brent Spiner is an American actor known for his roles as Data in the Star Trek series...is not married, and does not have a wife...his character is gay in the new Independence Day movie...is from an immigrant family...has worked in many movies and TV shows...his age, height, and net worth are given below...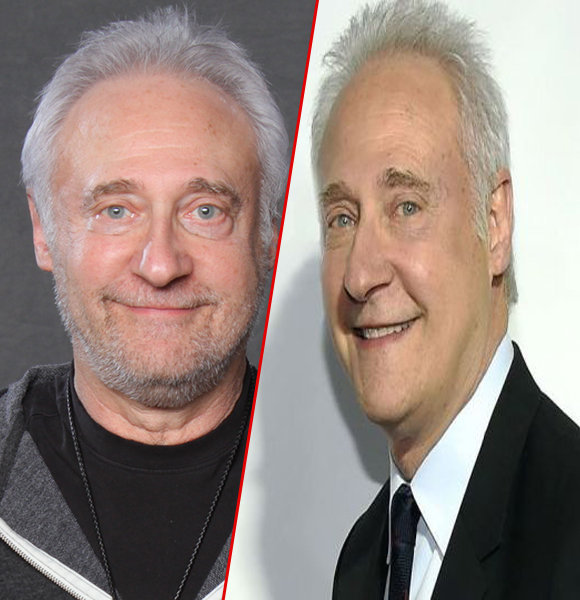 Known mostly for his portrayal of Lieutenant Data in the 1987 TV series Star Trek: The Next Generation, Brent Spiner is one of Hollywood's longest-working actors right now.
He is loved by Star Trek fans, and Hollywood fans in general, and has made a name for himself through various well-performed roles. Over the years, his movies and TV shows include Star Trek: Enterprise (2004-2005), Threshold (2005-2006), Superhero Movie (2008), Fresh Hell (2011-2012), and Independence Day (1996).
Brent has gathered 99 acting credits to his name and still has a few new projects to come in the future. His newest Star Trek TV show, Star Trek: Picard is being filmed right now, and is set to release in 2020.
Is Brent Spiner Married?
Brent's private relationship is a little more complicated than usual. Although some websites claim that Loree McBride is his wife, Brent himself has revealed that he is not married to his longtime partner Loree.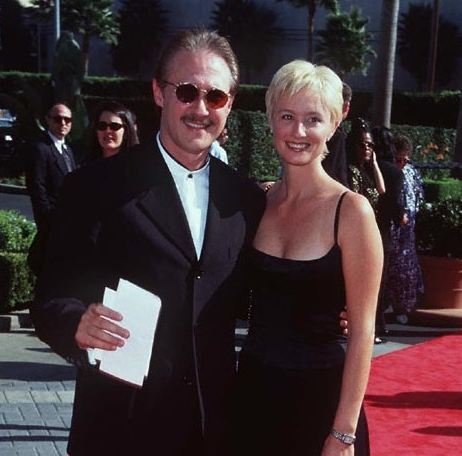 Brent Spiner with Loree McBride (Photo: Glamour Fame)
Brent revealed during a radio interview with Dave Rabbit in 2008 that he was not married to Loree. However, he did say that he had been with Loree forever.
It is not known from when did Brent and Loree started dating, but they are together to this date. The couple also has a son, Jackson Spiner, who was born on 29th June 2002.
Brent: Parents, Family, And Early Life
Brent was born to parents Jack Spiner (father) and Sylvia Mintzer (mother). They both were from Jewish immigrant families - father from Austria and Hungary and mother from Russia.
However, he couldn't spend much time with his biological father as Jack Spiner passed away at the age of 29 due to kidney failure. Brent was only ten months old at the time.
Another Star Trek Actor:- How Much Is John Cho's Net Worth? The Grudge's Cast Member Complete Bio
A few years passed by, and when he was around six years old, his mother, Sylvia, remarried. His stepfather, Sol Mintz, adopted him and his elder brother Ronald Brent. Brent adopted his stepfather's surname for a few years before going back to his original surname 'Spiner ' in 1975.
He attended Bellaire High School in his hometown of Bellaire, Houston. It was in high school that he felt an interest in acting. Later, he graduated from there in 1968.
And he did several Broadway and off-Broadway theatre roles before starting his cinematic acting career.
 
Many might not be aware, Brent proceeded to Trinity College in 1974 but never completed his studies.
Net Worth
Brent's long-running career and his highly loved roles in various TV shows and movies have earned him a decent net worth.
The Star Trek actor has a net worth of around $16 million as of December 2019. He earned a hefty payment of $5 million from his role in the show Star Trek: Insurrection (1998).
Read More:- Katee Sackhoff Married, Plastic Surgery, Tattoo
Also active in the real estate scene, Brent bought an estate in the Point Dume area of Malibu in 2003. It cost him $4.6 million to purchase the estate, and he listed it for sale at $11 million in 2016. However, there were no suitors for the property.
Interesting Facts: Age, Height
Brent was born on 2nd February 1949 in Houston, Texas, US.
His full name is Brent Jay Spiner.
His parents owned a furniture store in Houston.
The actor stands at the height of 5 feet 10 inches (1.78 meters).
His most famous role is of the Lieutenant Commander Data on Star Trek: The Next Generation (1987). His character also appeared in SpongeBob SquarePants in 1999.

His character of Independence Day: Resurrection is now gay in the movie, and is a part of an LGBT couple.