Entertainment
How Much Is John Cho's Net Worth? The Grudge's Cast Member Complete Bio
Korean American actor, John Cho is set to star in The Grudge movie ... details about his family... his net worth details...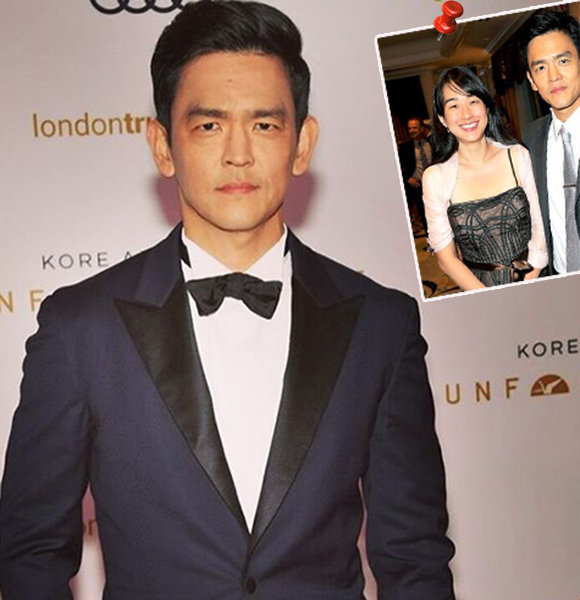 The Grudge, released in 2004, was spooky enough to make people tremble with fear in theatres. The horror scenes sent chills down our spines and kept us hooked throughout the movie. And now another new Grudge movie is on the way to scare us in 2020 starring John Cho in a lead role. 
Let's read further to know more about the Korean American actor, John Cho's role in the movie and his life details. 
Bio And Family
The American Pie actor was born on 16 June 1972 in Seoul, South Korea. But, he didn't stay in Korea for too long as he moved to Los Angeles, California, at a young age where his father worked as a Christian Minister. 
Don't Miss:- "American Pie" Actor Jason Biggs' Story With Ex-Girlfriend Stalker Wife; Married Through Crushing Moments
John attended the Herbert Hoover High School at Glendale and completed his college studies at the University of California at Berkeley.
The English Literature graduate then worked as a teacher at Pacific Hills School in Los Angeles before trying his luck in acting.
Speaking of personal life, John is happily married to Kerri Higuchi, an American actress, writer, and movie director. The Hollywood couple tied the knot back in 2006 and have a son named Kage Cho (born in 2008) and a second child, a daughter born in 2013. 
Acting Career
The Korean native initially started acting with the famed Asian American theater company East West Players and landed some small roles in Wag the Dog (1997) and Bowfinger (1999).
However, the actor tasted the real fame in a teen romance comedy American Pie (1999). Furthermore, he did several hit movies, including the Amerian Pie film franchise, Harold & Kumar film franchise, Star Trek film series, and many more.
New Movies in 2020
John is set to star in The Grudge releasing on 3 January 2020, directed by Nicolas Pesce. The movie is a continuation of the English-language horror series that started with the 2004 movie starring Sarah Michelle Gellar.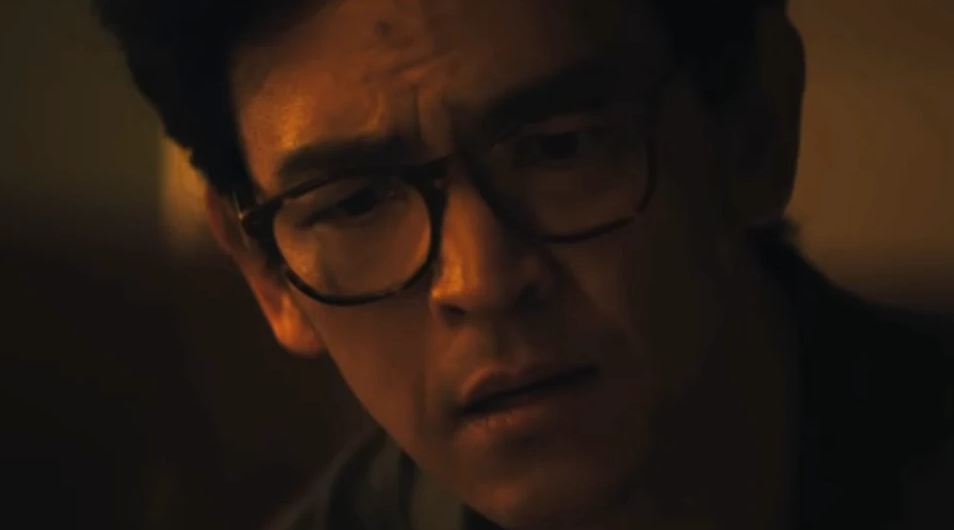 John Cho in the trailer of The Grudge 2019 (Photo: bustle.com)
John will be portraying the character of Peter Spencer, who is a real estate agent. The film will also feature Betty Gilpin and Andrea Riseborough in essential roles.
Have A Look:- Andrea Riseborough Taking Time To Get Married, Have Family! Career Reflects
In addition to this, John will also be voicing a character named Long in Wish Dragon releasing in 2020.
Amidst his busy shooting schedule, the actor suffered a knee injury in October 2019 while shooting for a Netflix adaptation of the cult classic Japanese sci-fi anime series Cowboy Bebop (1998). Due to his injury, the shooting is delayed for 7-9 months. It is reported that the actor is recovering from the injury, and there is nothing to worry about. 
Net Worth
The net worth of The Grudge actor is $20 million, thanks to his remarkable roles in the hit movies and TV shows. His upcoming movies: The Grudge, Wish Dragon, Cowboy Bebop, etc. will also boost his net worth for sure.
John Cho Interesting Facts
John played a gay character named Sulu in the movie Star Trek Beyond.
His height extends to 5 feet 10 inches (1.78 m).
He also performs in a band called Viva La Union as a singer.