Entertainment
Out Gay Brian Justin Crum Dating Status Now; Is Boyfriend Love Lost?
Brian Justin Crum, American singer, and stage actor, inspired young youths with talents. He is open day who is admired by many. He was previously dating...who is a...back in...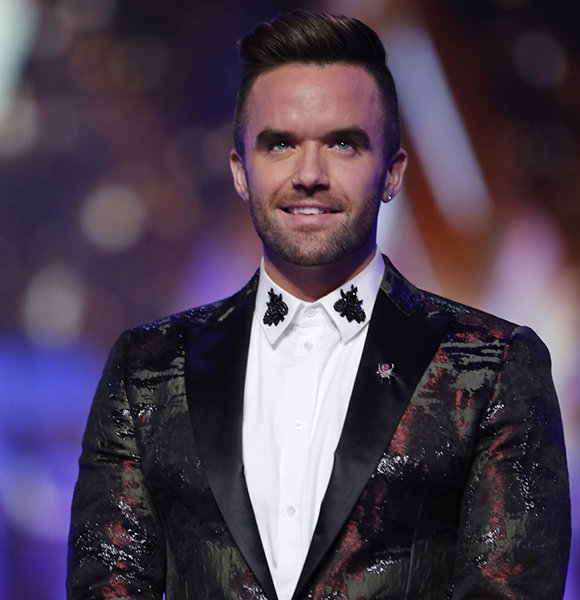 American singer and stage actor, Brian Justin Crum, gained massive recognition through his pleasing and breath-taking voice which was heard only when he auditioned for America's Got Talent.
Before appearing on the show and laying his talents open, Brian was the underdog. But with his impressive work with his voice, Brian instantly gained admirers. His talent was not recognized until he performed old school song "Creep" by Radiohead.
Overnight, Brian had admirers wanting more of his magical voice. It was not just his performance that grabbed the attention towards him but also his vulnerability regarding his sexuality on the television. 
Well, his growing numbers of fans are much interested in the gay romance that he shares with his boyfriend but the question is if they are still together or not. Here are details on his dating life. 
Dating Actor Boyfriend: Romance As "Moments In The Fountain"
Brian Justin Crum, who is known for his single Wild Side, is a gay icon to youths. While his climbs the ladder of success in his career as the openly gay musician, his love life has been highly queried.
You Might Not Wanna Miss: Vogue Williams, Age 34, Intimate Wedding Just A Start! New Mom Explicit Details
Brian's numerous fans are much eager to know about the romance that he shares with the love of his life but for Brian, he prefers to keep it under the veil. Previously Brian was said to be dating Blake Peyrot, an actor by profession known for his movie Big Breaking.
They were said to be dating back in the past in 2016. Before that, back in March 2015, Brian has posted a tweet on his twitter mentioning Blake while referring to him as his boyfriend.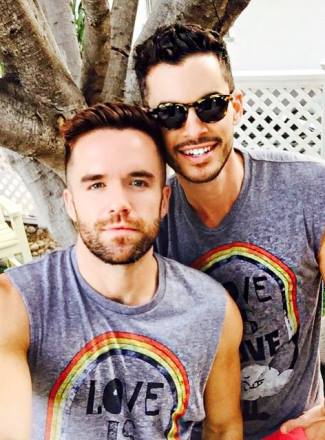 Brian Justin Crum with boyfriend Blake Peyrot. (Photo: famewatcher.com)
Take A Look At: Tracy Spiridakos Started Dating A New Boyfriend After Almost Getting Married To Now-Ex-Fiance
He even divulged that the couple had a great time together Colorado while hashtagging their moments as "moments in the fountain." A year later an outlet revealed that they were a thing and often posted pictures with each other on the social media. 
They looked perfect in each other's company.
Tweet Says Still Dating; Possibly SIngle?
In 2017, Brian made another tweet complaining how Uber driver thew him and his boyfriend out of the car after they kissed on the back seat. The tweet was a proof that he was still in a relationship. 
However, he did not make clear who he was with on the Uber. His fans speculated the person to be Blake but as the pictures of them have unexpectedly disappeared from their social media, the relationship between the two is in a doubt.
With the deletion of the pictures, the couple now seems to have walked their separate ways. Brian's Instagram has clear of any pictures connecting him to the romantic relationship that he once shared with Blake.
More From Liverampup: Adrienne Bankert Bio: ABC News Reporter Married? Who's The Husband Then?
As of now, Brian, at the age of 30, seems to be single after secretly ending his relationship with Blake. Well, anyone looking out for a date with Brian may have their heart on the sleeve as his social media indicates that he is single.