Entertainment
Brit Hume, Committed His Life to Jesus After Son's Death: Shares Splendid Net Worth With Journalist Wife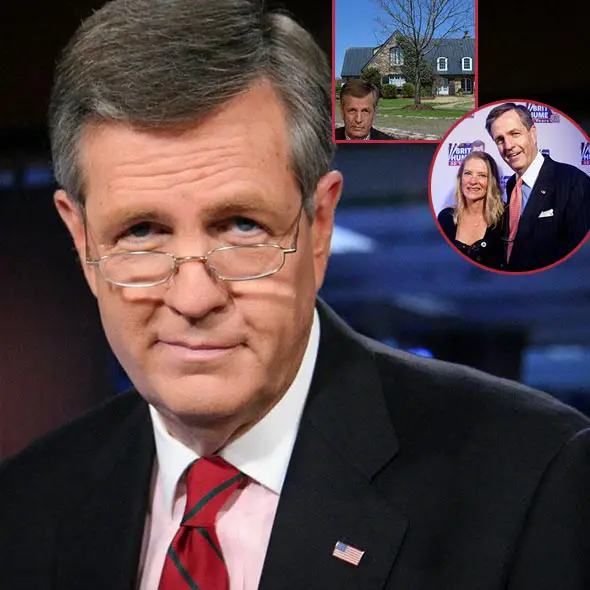 Brit Hume is a professional journalist, so it is unlikely of him to act as he did in 2010 with Tiger Woods. The reason why he went off-topic to debate about Christianity has a profound relation to a tragedy in his life. Learn about it and also find out his net worth. Who does he enjoy it with?
Religious Help on Son's Death: 
On January 2010, in 'Fox News Sunday' Hume, political analyst of the show seemed to be confused about his roles and performed the task of a religious advertiser. When the topic changed to Tiger Woods, on the note that Woods was a Buddhist, Hume immediately gave a message which was not much different than a Christian propaganda, but there is a reason to why Hume expressed that message.
Caption: Brit Hume's message to Tiger Woods discussion
A sad tragedy struck Hume 18 years ago in 1998. His son Alexander "Sandy" Hume passed away by committing suicide on February 22. The cops had busted him earlier that day for speeding, and he was kept in the holding cell at Park Police Central Booking Station at Hains Point. For the very measure of avoiding jailhouse suicide, he was asked to turn in his belt and shoelaces. But Sandy only gave his one shoelace to the police and later used the other one to hang himself by hanging from the cell door's metal mesh grid. He looped the rest of the shoe lace to wrap around his neck as he held the end tightly and dropped to his knees.
The police heard him choking and burst in to save him and then they took him to the D.C. General Hospital. He was later taken to a check-up at the Emergency Psychiatric Response Division for treatment where he was cleared for no longer being suicidal. But later, Sandy shot himself in the head killing self.
Caption: a short audio biography of Sandy Hume posted on 1st November 2015
This stunned everybody because Sandy seemed perfectly normal and not at all depressed. He was following in the footsteps of his parents and was the journalist as the writer and writer for Hills magazine and several other publications. Nobody is sure of why he killed himself. Maybe it was the arrest that brought his manifested depression. Hume confirmed his relationship with Sandy was also strong so it couldn't be parental guilt either.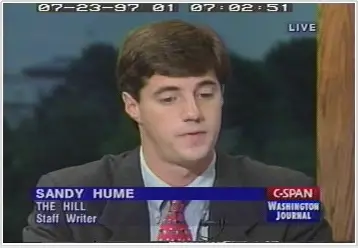 Caption: Sandy Hume was covering a story on 4 congressmen who plotted to overthrow Newt Gingrich as Speaker one of those men was Bill Paxon on 1997.
Source: amazonaws.com
"It's a moment of truth when you realize what you believe," Hume says in a statement he gave to washingtonpost.com on 2006. He further added;
"I realized I believed in God."
He had been "a fallen Christian," So now he tries, "with trying to make Washington political journalism consistent with an effort to lead a Christian life."
Amazing Net Worth he Spends with Wife:
But let us not dig up the past anymore. Lets us focus on his good life. He has an astounding net worth of 4 million dollars. His salary is not disclosed, but his great net worth must be because of his long career. He was a political correspondent for ABC and White House Correspondent alone for 20 years. He quit as an anchor only in 2008 and since then is serving as the senior political analyst for the Fox News.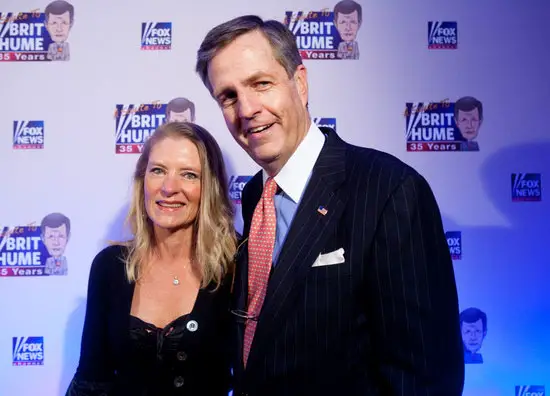 Caption: Brit Hume with his wife Kim Hume on the red carpet event in his honor on January 8, 2009
Source: zimbio.com
He does not enjoy his massive net worth alone. He has his wife, Kim Hume, the former Fox Vice President and Washington Bureau Chief to enjoy it with. He married her after his first marriage with Claire Jacobs Stoner ended in a divorce. They reside in Washington but also occasionally visit their country home in Fauquier Country in a town named after one of his ancestors as Hume, Va. He also unloaded the house on 2014 with the price of 1.925 million dollars. The 72 acres property includes a view of the pond and mountains, 4 bedrooms, wooden beams, gourmet kitchen, a bathroom chandelier.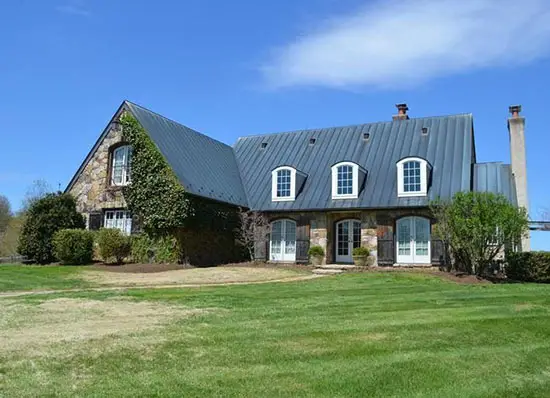 Caption: Brit Hume's country home in a tiny town called Hume that he unloaded on May 2014
Source: cdn0.vox-cdn.com
Short Bio of Brit Hume:
Brit Hume was born on June 22, 1943, in Washington DC, US. He graduated in 1965 with a Bachelors Degree in English from the 'University of Virginia' in Charlottesville. Recently he came into the limelight for retweets against Hilary Clinton on August 23.