Brooke Van Poppelen was married...she dating her now-boyfriend Fernando O...never shies away from including controversial topics such as feminism and...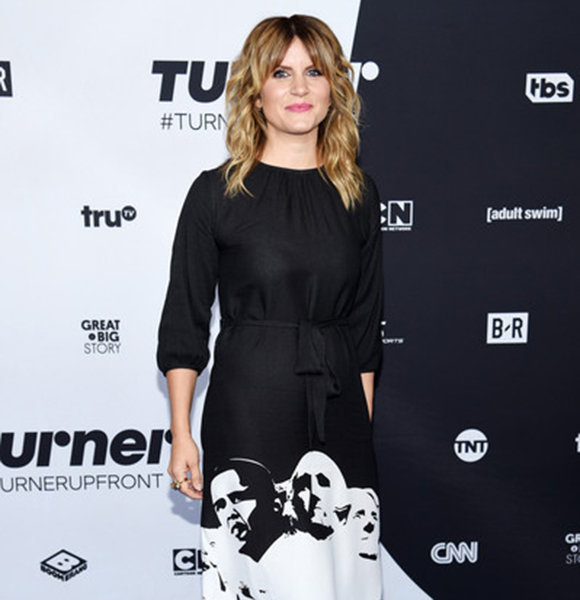 Brooke Van Poppelen is an American comedian, writer, and actor known mostly for her role in TruTVs reality series, Hack My Life. She became Best Female Stand-Up nominee twice for NYC's Excellence in Comedy Awards.
Throughout her stand-up career, she has appeared as a guest on famous talk shows including ABC's The View and performed on Comedy Central's John Oliver's standup show.
Bio Parents, Siblings, Career
Brooke Van Poppelen was born on 4th September 1978 in Michigan into a conservative family. She was the only daughter in the family while her brother Bradley Mark was the only boy. Her ethnicity is under the wraps.
Another Standup Comedian In Our Vault:- Nikki Glaser Plans the Second Girlfriend For Boyfriend, Why? Married & Dating Talks
Currently 42 years old, Brooke has worked in the field of comedy for more than a decade. She first did improv comedy, sketches, and theatre in Chicago and later focused on standup comedy.
Before she acted on TruTVs Hack My Life, she worked as a writer for the same network. Also, she had worked as a writer in significant networks like Vh1 and MTV for series such as Girl Code and Guy Code, plus Seeing Other people.
In her 2016 comedy album Hard Feelings, she included various personal issues including food, failed relationships, women in comedy and anxiety. The album got well received by critics and became number one hit in iTunes.
Moreover, Brooke never shies away from including controversial topics such as feminism and white privilege in her act. Even though she hails from an all-white American family, she once joked about ziplining; she jokingly said it was a white privilege activity that she enjoys a lot.
Brooke Van Poppelen Married?
Well, yes! Brooke was married. Her ex-husband Tony Sam is a comedian too. She divorced her partner around 2010, but they continued to stay in good terms with one another.
Interesingly, they performed at a comedy event together in 2011. The central theme of the program was divorce. So, Brooke and her ex-husband hosted "The Moment I Knew" comedy event organized by Huffington Post where comedians shared the last days of their failing marriage and experience with divorce through comedy.
Comedian Jimmy Kimmel's Ex-Wife:- Gina Kimmel Wiki: Her Bio with More than Just Age! How Jimmy Kimmel Became Ex-Husband
Moving on, Brooke started dating her now-boyfriend Fernando O. Cepeda. He is a photographer based in Los Angeles; the city where Brooke resides.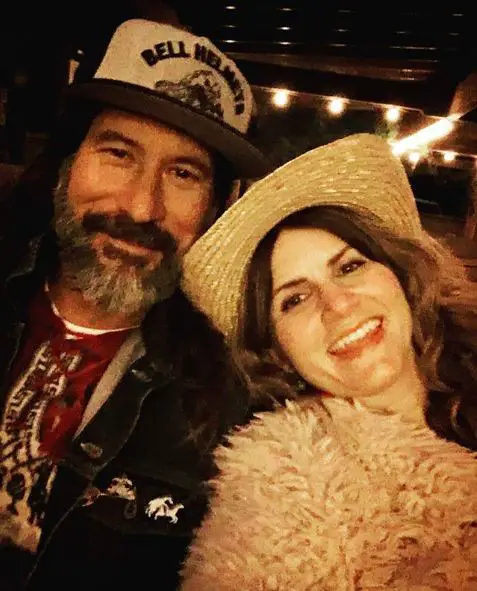 Brooke Van Poppelen spends time with her boyfriend Fernando O. Cepeda in 2019 (Photo: Brookes Van Poppelen's Instagram)
The couple are spending quality time with each other; celebrating occasions like a vacation to a birthday. Their affection is evident in their respective social media handle.
Height, Net Worth
The comedian, who has an attractive height of 5 feet 6 inches (1.68meteres), has attracted many fans through her standup gigs and series, but she - as a comedian - has a long way to be a household.
Nevertheless, she manages to earn about $30,000 a year from her job as a standup comedian and receives a salary from TruTV Network. Also, her first album, Comfort Zone that was released in 2019 in collaboration with musician Julian Velard added to her net worth.