Brynn Cartelli auditioned for The Voice as a normal...well-wishers for wondering if she has a boyfriend... even though her dating status...she made countrywide tour across several states of...prom date, and it turned out he was her best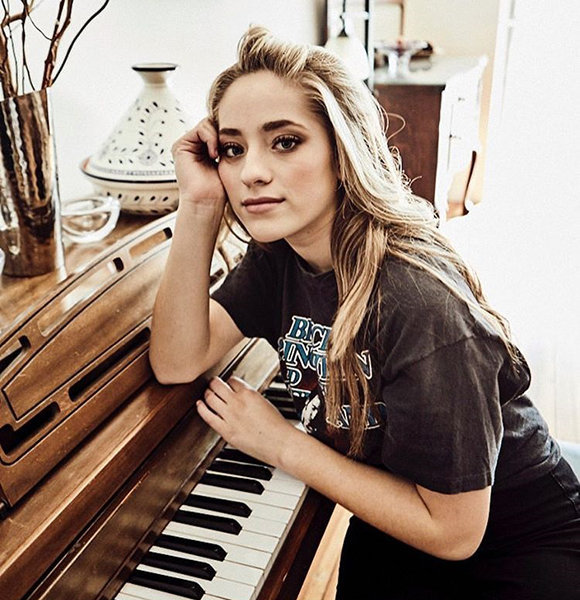 In 2018, Brynn Cartelli auditioned for The Voice, and by the end of the show, she took home the winning title. Her achievement in professional life is well known among viewers, but interestingly, with fame, she seems to have failed in hiding her past affairs.
Moreover, in the age of the internet, the past is no longer past, and small acts can lead to further speculations. So, let's take a look at the singer's past affairs that have bought some interesting insights into the light.
Dating & Rumored Boyfriend
Even though Brynn is still in her teenage years, it hasn't stopped her well-wishers for wondering if she has a boyfriend. Yeah, at the age of 16, she must be at a very budding stage when it comes to relationships. But like they say, love is timeless, and the TV icon seems to have been through some bittersweet experience with love.
In 2018, while still at high school, she shared a picture through her Insta handle of her prom night. Interestingly, she had chosen a guy named Will Hornyak as her prom date, and it turned out he was her best friend too.
It was apparent through the picture that the two were extremely fond of each other. The songstress even made it clear that they weren't romantically involved at all. 
However, here's the interesting part; she deleted the picture a year later. Yes, it's rarely a good sign when viewers come across a celebrity's act of removing their old pics.
Deleted Instagram Account:- Chris Soules Arrested For A Fatal Car Accident 
As a result, fans couldn't help but wonder if differences rose between her and Will. Moreover, the probability remained that the two started to converge as something more than friends in later months with things not working out in the end.
As of today, very few pictures of her are prevalent in her Insta handle that has surpassed 222 thousand followers, making it evident that she wants to let go of her past.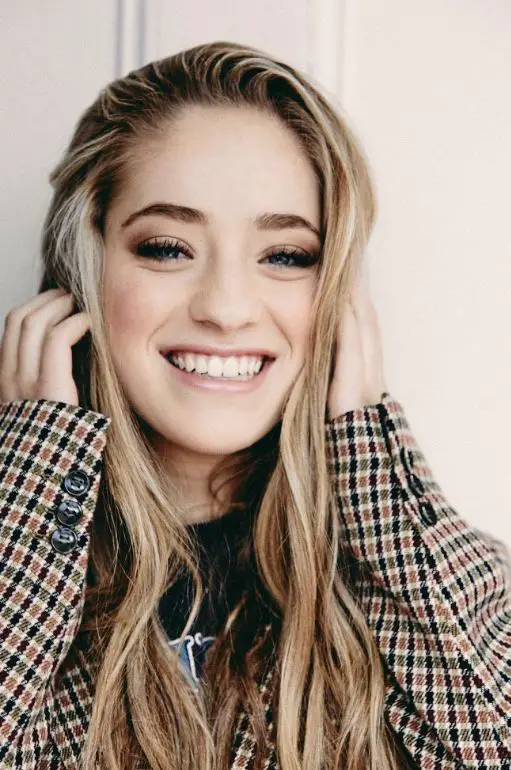 Brynn Cartelli as seen on 3rd May 2019 (Photo: Brynn Cartelli's Twitter)
So, for now, her dating status remains a mystery. Maybe she will reveal about her love life with time. 
Age, Family, Ethnicity
As per the official records, Brynn's birthday falls on 16th April, whereas her birth year is 2003. An American by birth and of White ethnicity, she didn't grow up in a family from showbiz roots at all.
Instead, her parents are ordinary working-class citizens with a stable white-collar job. Her father, Damon Cartelli, is the president of the firm Fathers and Sons that specializes in sales and service of automobiles.
Likewise, her mother, Deb Cartelli, worked as a consultant for organizations like Baystate Health & Blue Cross Blue Shield.
Talking about her measurements, her height is 5 feet & 4 inches (1.6 meters), along with a weight of 50 kilograms.
Net Worth & Tour 
Many might have rushed into to label Brynn's exact net worth as $100,000 since this is the amount she took home after winning in The Voice. But this isn't the case at all as mandatory tax takes away some considerable amount from this cash prize.
However, no one's suggesting her net worth is somehow low either as she got a record deal with Kelly Clarkson's Atlantic Records.
Married To Kelly Clarkson:- Brandon Blackstock Wife, Children, Job, Net Worth
So, the sales of her albums bought in considerable revenue for her. Besides these, she made countrywide tour across several states of the US till the end of October, performing alongside bands like Maroon 5.