Entertainment
Burzis Kanga: Divorced His Wife in 2007, Where Is He Now?
Burzis Kanga is a well-known name among those who knows about Hoda Kobt. Yes, today we are talking about the ex-husband of Hoda who has almost disappeared from the media after their divorce.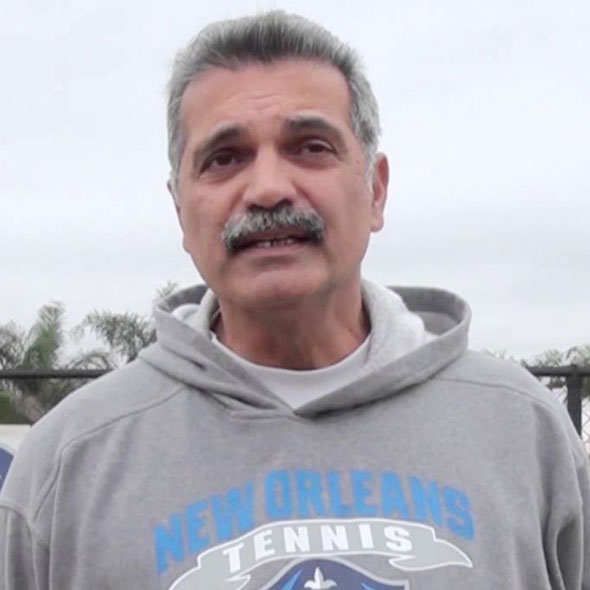 Quick Information
Nationality

American

Profession

Former Tennis Coach

Ethnicity/Race

Tanzanian

Children/Kids

Not Yet

Relationship Status

Single

Divorce/Split

Yes (Once)

Girlfriend

Not Known

Ex-Wife

Hoda Kotb(m.2005–2008)

Gay

No

Net Worth

Not Disclosed

Height/ How Tall? N/A
Weight

N/A
Burzis Kanga is a well-known name among those who know about Hoda Kobt. Yes, today we are talking about the ex-husband of Hoda who has almost disappeared from the media after their divorce.
After the split in 2007, Burzis Kanga chose to stay away from media and all the limelight. Unlike his ex-wife, he is not seen in any events or occasions nowadays. We don't know whether or not he has moved ahead in his personal life. Perhaps, he wants to return to the life he had before Hoda's arrival maintaining silence.
What is the Couple's Story?
Burzis and Hoda met in New Orleans the American Heart Association's Valentine's Day. They both were single at that moment and got attracted towards each other.Later Hoda returns to New York, but this new relation continued to live despite the long distance.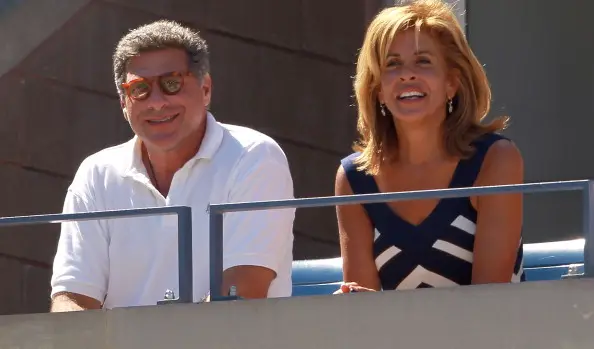 Burzis Kanga with his ex-wife Hoda Kotb (Liverampup.com)
And finally in May 2005, Burzis purposed Hoda, and they got married in December. The wedding was organized in Punta Cana Dominican Republic with family and few friends. Hoda even shared the fun of her married life in an interview with New Orleans Living magazine in 2006. She said,
Married life has been great! We love just kind of knocking around New York, doing some Broadway plays, going out to eat. There's a neighborhood bar that we like that plays soul music. If I would have known it was this much fun, I probably would have done it a long time ago!
But unfortunately, the beautiful relation of this couple ended in a year later. Hoda shared in an interview with today on February 14, 2013, that it was the Valentine day when they met, and it was Valentine day when they got separated.
Valentine's Day, I'll be honest with you, is not my favorite holiday of the year, because—I wish we had a drink — I'll explain why then the drinks hopefully will come. I met my first husband on Valentine's Day…Wait — it gets worse. And we signed our divorce papers on Valentine's Day.
The couple split around the time when Hoda was diagnosed with breast cancer. However, they did not reveal the reason behind their divorce. While Hoda has already moved on from her divorce, Burzis, on the other hand, revealed that he has no plans on getting married in a recent interview with RadarOnline:
"She was my soulmate. She was my best friend. She was someone very special to me. I have no intentions of getting remarried again."
There are no rumors and linkup about Burzis, and we cant say same about his ex-wife Hoda.
Unlike Burzis, Hoda has moved ahead in her life after the divorce.  She has been in a relationship with Joel Schiffman, Manhattan financier since June 2013. And this year June, the couple will be celebrating their fifth anniversary. 
The couple is often seen posing together in their social media account. They are not married yet but they did adopt a baby girl named Haley Joy who was born on Valentine's day in 2017.
She recently appeared on the very famous talk show named The Ellen Show where Ellen asked her if she will get married to which she replied:
"Maybe, we might," 
The 53-year-old further added:
"I feel like everything's great. He's Haley's dad. I'm Haley's mom. We're together. I feel like there's not a rush other than we're old, and if we're going to do it, we might as well do it," she quipped. "I don't mind. We're doing our lives. Yeah, I think we're good this way."
The cancer survivor thought of adopting the child after she was unable to conceive post cancer treatment. We suspect that the couple shall get married soon as she has dropped a tiny hint the show as well.
Burzis' Short Bio:
Belonging to Tanzanian ethnicity, Burzis Kanga is the former Tennis head coach of the New Orleans Privateers. He was the coach of UNO from 1986 to 1989. His net worth is not disclosed.