Entertainment
Caroline Heldman Married & Husband | Age To Family - Explicit Details
With a background in education and politics, Caroline Heldman has come into the limelight for sharing her harassment stories in her social media. Charging Eric Bolling, Woody Frase, and Billy O'Reilly, Caroline has helped herself as well as others to open their stories publicly. But did these stories helped her or made it harder to find her a life partner?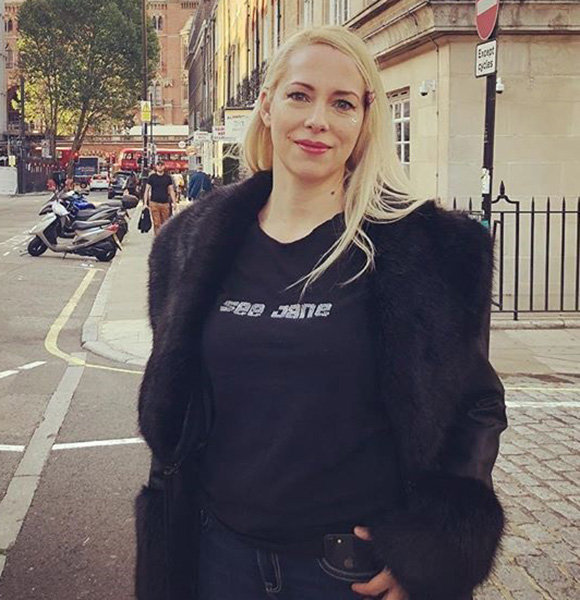 Me Too Movement has created waves around everywhere, touching every industry of sorts and apparently, FOX News has its own story to tell!
With a courage and message for everybody, Caroline Heldman, a professor by profession, has come out with her story of sexual harassment, which dragged out major big players of FOX News. 
While coming out with sexual harassment story is itself a difficult feat, Caroline has contributed to Me Too Movement, teaching young ladies to not hold up their story of sexual assaults. 
However, revealing her story might have brought some serious personal relationship crisis of her own.
With no detail about her potential partners, this case has just made everyone question about the marital status of women who protest against such assaults!
Caroline Claims Being Assaulted By Fox Crew:
A professor at the Occidental College and the frequent guest at the Fox News, Caroline Heldman has come under the limelight through her claims for sexual harassment. Her assault stories date back to the year 2008 when she started appearing in Fox News.
It was the Eric Bolling incident that made her story out in public. Bolling, who referred to Heldman as "Dr. McHottie," was claimed to have carried out different inappropriate activities which got him in such charges. His constant trial to persuade Heldman to get into sexual activities was reported by Heldman on her social media.
Related Article: Fox News Host Eric Bolling Sues a Reporter after he was suspended for Sexting female Colleagues
Despite Bolling's constant texting and calls to have fun with her, she reported an incident saying,
"Once, he took me up to his office in New York, showed me his baseball jerseys, and in the brief time I was there, let me know that his office was his favorite place to have sex. I know other women have had similar experiences with Bolling, which means that lots of folks at Fox knew about his behavior well before 2017"
Apart from Bolling, Heldman also said that she was harassed in a similar manner by The Fox Consultant and CEO, Woody Fraser and Bill O'Reilly. Heldman described this incident by reporting,
"Fraser used coded language on three different occasions, once in New York and twice in Los Angeles, that he wanted to have a sexual relationship with me"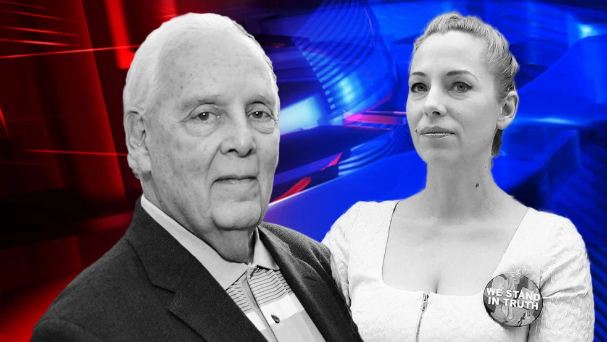 Dr. Caroline Heldman charges claims against Woody Fraser for sexually assaulting her (Photo: Motherjones.com)
Discover More: Bill O'Reilly Lands A New Contract with the Fox News Despite Controversy of Sexual Harassment!
With lots of inappropriate comments and gestures given by these three men, Heldman has stood as an example today of a courageous woman who speaks up for injustice and helps others to share similar stories.
By going public with the allegation of gender discrimination, Heldman has motivated to fight against such violence whether it be in FOX or any other workplace.
Read Also: Eric Bolling's Son Dies! Eric Chase Bolling Suspected To Be Disturbed With Father's Fox News' Drama
Caroline's Assault Claim Affects Getting Married:
For the one, who can courageously speak about her harassment stories, her dating life may be considered to be out of the bag!
However, Caroline, even at the age 46, has neither been spotted with any boyfriend-figure nor rumored to have any husband. Being a professor at four different educational institutions and a frequent Fox guest, Heldman has kept her family affairs, and her presence of partner sealed away from the public.
It was just once that the professor has left a small hint about her love life tweeting about her potential boyfriend in March 2012, but after her charges, no posts have been updated as such.

Heldman tweeting hints about her potential boyfriend in 2012 (Photo: Dr. Caroline Heldman's Twitter)
The public is throwing their wild guesses to whether no man wants to get involved with a lady who is bold enough to speak out any misbehaviors done to her.
It is the only reason anyone to put for Heldman's singlehood. A lot of interrogations have been carried out for Caroline's claim joining it with her non-married life.