Entertainment
Casey Hooper Wiki: Family Man With Wife At Age 31! Net Worth & Facts
Casey Hooper Wiki: Family Man With Wife At Age 31! Net Worth & Facts Casey Hooper brilliant career in the music industry at a young age. All that with a lovely wife and multiple kids, living a fantastic life. Post 15 months after the birth of their son, Casey and Alexandra welcomed their daughter Billie to the world on 6 December 2017 The couple looked gorgeous during their wedding ceremony
Everyone takes up a guitar when they see one and vibrate the strings. But only fortunate ones have the skill to play it and even more fortunate ones carve out a career out of it.
Casey Hooper is one of the lucky few. He not only plays guitar, but he is also quite good at it.
Hooper has enjoyed a brilliant career in the music industry at a young age. All that with a lovely wife and multiple kids, Casey Stone is living a fantastic life. 
In this article, we reveal all about Casey's family life, also attached to the report his wiki-like bio.  
Casey Hooper's Beautiful Family, Wedding, Son Born
Casey Hooper, famous as the lead guitarist in the Katy Perry's band, enjoys a blissful life with his wife and kids.
Casey Hooper married This is Us actress Alexandra Breckenridge, in an intimate ceremony in front of selected family and friends in Dunton Hot Springs on 13 September 2015.
The couple looked gorgeous during their wedding ceremony.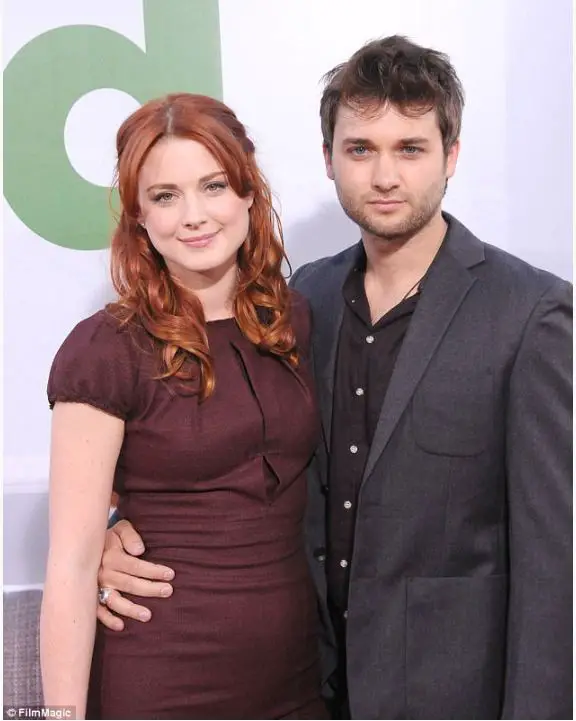 Casey Hooper with his wife Alexandra Breckenridge (Photo: fimmagic.com)
And about a year later, on 3 September 2016, the couple's happiness doubled when they welcomed their first child, a son, Jack Breckenridge Hooper.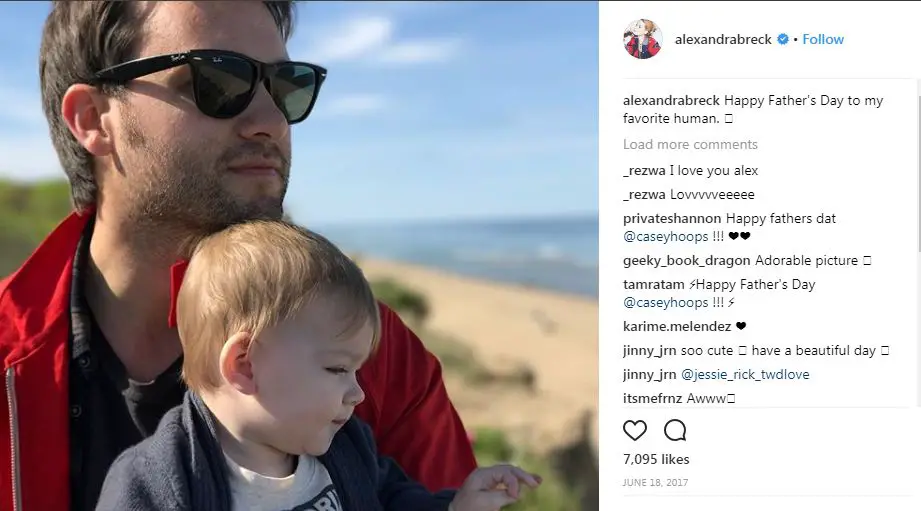 Casey Hooper's wife wishes him "Happy Father Day|" in June 2017 (Photo: Alexandra Breckenridge's Instagram)
Speaking about the newest arrival in their family in an interview with People magazine on 13 September 2016, Alexandra was elated and called him the most important thing she would ever do. She was quoted saying:
"When I first held my baby, the world melted away and I knew he was the most important thing I'd ever do."
Post 15 months after the birth of their son, Casey and Alexandra welcomed their daughter Billie to the world on 6 December 2017.
It seems like the Iowa native is enjoying his married life with his kids. He has an adorable family complete with a gorgeous wife and a settled career in his early thirties. Quite everything a man wants.
Katy Perry's Lead, Early Love For Guitar
Casey through his association with Katy Perry has earned worldwide fame and decent net worth. He makes a handsome sum for each event he participates with Katy Perry, who has a reported net worth of 250 plus million US dollars in 2018.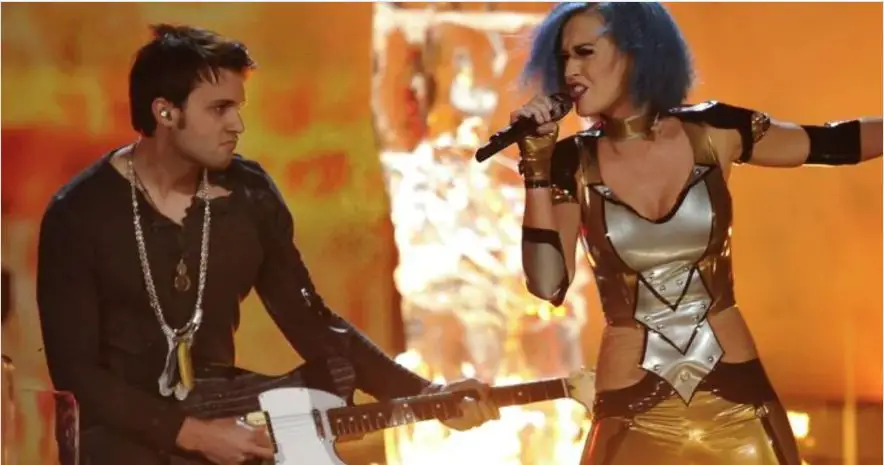 Casey Hooper performs in Superbowl 2012 with Katy Perry (Photo: desmoinesregister.com)
 After completion of his high school in 2005, he moved to LA to pursue a career in music. While in LA, he auditioned as a guitarist to famous names such as Selena Gomez, Adam Lambert, and Avril Lavigne, but was rejected by all.
Despite his rejections, he never gave up and was given a place in Katy Perry's band as a guitarist. He worked his way up in the group and became the lead guitarist in the band.
Casey now tours around the world with Katy Perry and has performed at various red tape events all around the globe. He has played with Katy Perry in the Superbowl events, Indian Premier League cricket's opening ceremony, and even at the Grammys.
Hooper also portrayed a clubber in short movie The Job in 2006.  
Casey Neil Hooper, born on 16 July 1986, has been interested in music since a very young age. He started playing guitar since he was 6, and by the time he completed high school, playing guitar was the only thing he wanted to do in his life.
A gorgeous wife, settled career and cute kids, Casey Hooper is drawing envious glances from the world, and he must be loving it!