News
The Weeknd Reveals his Views on Marriage after Revealing his Relationship with Selena Gomez!
Abel Tesfaye who is popular with his stage name The Weeknd has finally revealed his views on marriage days after making his relationship public with the stunning beauty Selena Gomez.
The Weekend and twenty-four-year-old beauty Selena unveiled their romantic relationship on Tuesday, Jan. 10. They were spotted outside L.A. hotspot Giorgio Baldi kissing after a dinner date.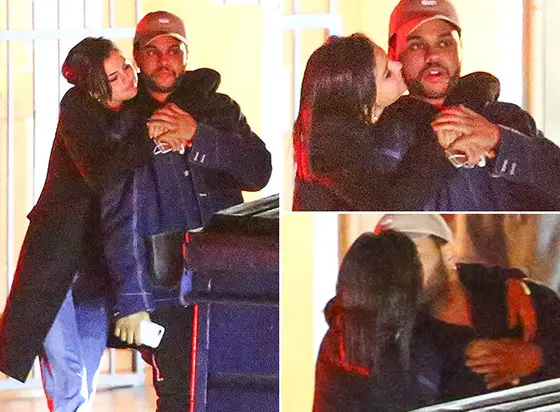 Caption: The Weeknd and Selena Gomez spotted kissing on Tuesday.
Photo credit: Hot Freestyle
The couple was photographed hugging and kissing and looked happy spending time together. E! News learned exclusively that the pair has begun their love recently. An unnamed source said;
"At first, Selena and Abel wanted to keep their relationship a secret,"
They added;
"But they've decided they really don't care if everyone knows about them."
Caption: The Weekend and Selena unveiled their romantic relationship by kissing in public.
Video credit: eonline.com
Since 2015, The Weeknd was in an on and off relationship with model Bella Hadid but later they broke up. Another source said to E! News;
"Selena was focusing on getting herself back together, and Abel was just getting out of a relationship, plus putting out his new album."
He further explained-
"Abel and Bella also were on and off towards the end of their relationship, so getting into something brand new was not what Abel was looking for."
During an interview to a GQ February 2017 issue cover, The Weeknd revealed his views on marriage which was issued this Thursday where he said;
"I feel like I'm the kind of guy that would have kids before getting married. The first thing would be kids. Marriage is scary to me, man."
Just after the relationship came into limelight, The Weeknd's interview to GQ was unveiled. And now after making the relationship public, Selena is stripping down on social media.
Caption: Selena was stripping down on social media.
Video credit: eonline.com
Recently, The Weeknd released his New Single 'Party Monster' where his lyrics confused his fans as he has mentioned "Selena."
"Ooh, she mine, ooh girl, bump a line/ Angelina, lips like Angelina/ like Selena, ass shaped like Selena"
However, there was confusion between Selena Gomez and Selena Quintanilla. But after having a glance at the striping video by Selena, it seems that "Selena" in the lyrics was referred to her.