Entertainment
Chace Crawford Has Wife Or Casually Dating Girlfriend? Explicit Details
Chace Crawford has dated numerous girlfriends including the names of ... He is currently involved with...however, he was also doubted to be gay and was rumored to be involved with...He played in the famous television series... the star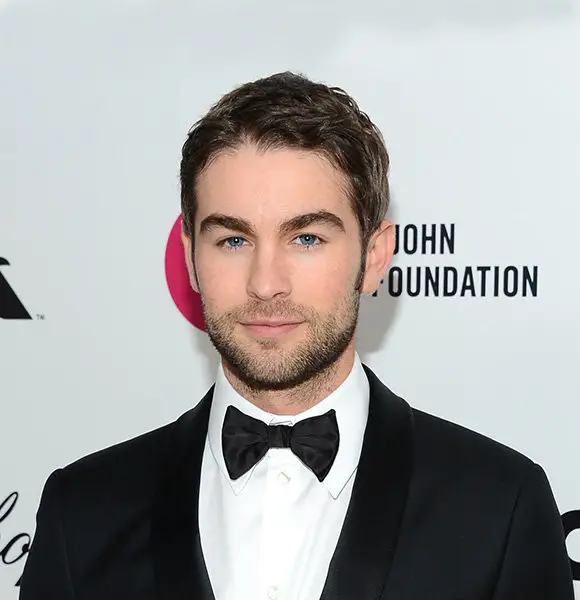 From being diagnosed with attention deficit disorder to topping PEOPLE Magazine's hottest bachelor list, Chace Crawford shows no adversities has enough power to define how you live.
The Lubbock, Texas native,  Chace is best known for his portrayal of Nate Archibald on The CW's teen drama series, 'The Gossip Girl,' is one of the most sorted after actor in Hollywood today.
Just like the character in his series The Gossip Girl, Chace has been constantly fought over by many prominent females throughout his career.
The immensely good-looking actor with his dashing personality on and off screen has been able to win the hearts of many of his fans and co-stars.
Multiple Girlfriends; But Still Gay Relationship With Best Friend?
The actor with his sweet and lovable on-screen appearances replicates the personality in his real life as well. The long list of females Chace has dated begins with a much popular name of Carrie Underwood. The winner of the fourth season of American Idol, Carrie was involved with Chace in between 2007 and 2008.
You May Also Like:- Danny Fujikawa Age 32 & Girlfriend Welcomes First Baby, It's A Girl!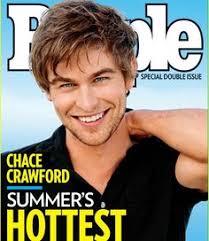 Chace Crawford in the cover of PEOPLE Magazine in 2009. (Photo: i.pinimg.com)
Talking about his breakup with Carrie to PEOPLE magazine in 2009, Chace admits he has nothing but positive things to take from that relationship.
"I have nothing bad to say about that experience. It was awesome. I just didn't know how to deal with it. I learned a ton about dating someone in that kind of spotlight. It was such a whirlwind, but no regrets."
Chace was also rumored to be involved with multiple other stars like his Gossip Girl co-star Taylor Momsen, Israeli fashion model Bar Refaeli, Fox channel's Erin Jill Andrews.
American Idol's Runner-Up:- Alex Hopkins, Age 23 ENGAGED To Long-Time Girlfriend Lauren Alaina, Wedding En Route!
Talking about the weirdest rumor he ever heard of himself with PEOPLE Magazine on 2009, the actor ended the rumor that he might be gay after sharing an apartment with his Gossip Girl co-star and best friend, Ed Westwick.
"The crappiest one is that I and my best friend [ Westwick] are having a homosexual relationship. ".
The 33-year-old is now dating his Oil & Blood wife, girlfriend Rebecca Rittenhouse. The couple met for the first time in the sets of their drama series in 2015 and instantly hit it off.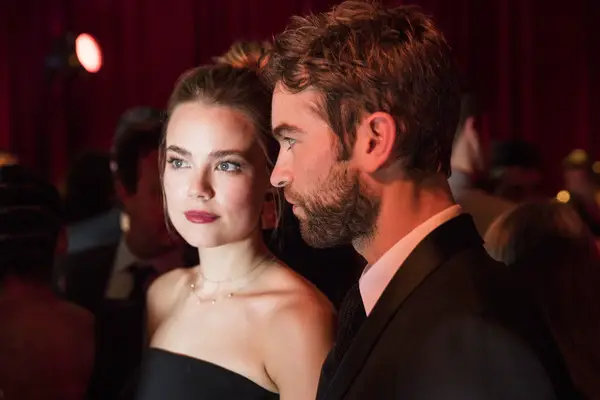 Chace Crawford with girlfriend Rebecca on Netflix awards 2018 (Photo: pictures.zimbio.com)
The two of them have been spotted together on several occasions, be it in Chace's birthday celebrations or attending an award show together.
Not Married: No Wife But Has Plans
While Chace remains to be married to his girlfriend Rebbeca Rittenhouse in their ABC series Blood & Oil, they are in no rush to wear the rings in their off-screen life as The Covenant actor completes three years relationship with girlfriend Rebecca. However, he does have some plans for marriage and how his life is going to be after that.
Blood & Oil Star:- Rebecca Rittenhouse Dating Status Now! Co-Star Boyfriend Detail - True?​​​​​​​
Talking about his nuptials in an interview given to PEOPLE magazine in 2009, the Nighthawks stars mentions his intentions to get married someday.
"Someday...I want to have a beautiful family. I love kids, so I'd probably have two, three or four, maybe live in Austin [Texas] on the lake somewhere. And we'd have a couple of dogs. I just want to be content.
So, while Chace is not yet married, there is not much good news for his female fandom, as he remains to be in a committed relationship.