Entertainment
Chad Johnson with Multiple Kids! From Affairs with Girlfriend Besides Wife?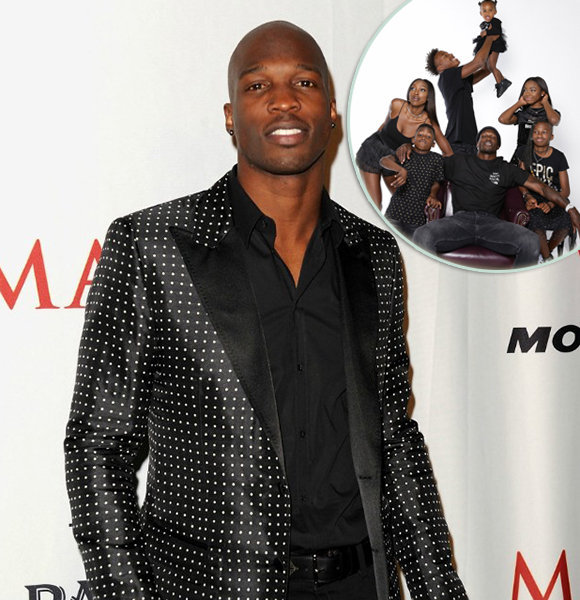 Chad Johnson, a former NFL player, has had many ups and downs in his dating and married life, but he is still proud to be the father of multiple children.
So let's dig right in to learn more about his life behind the scenes!
Chad Johnson's First Wife and 'Head-butt' incident
Chad Johnson, a former football wide receiver, married Evelyn Lozada, a TV personality, on July 4, 2012, in the Netherlands Antilles.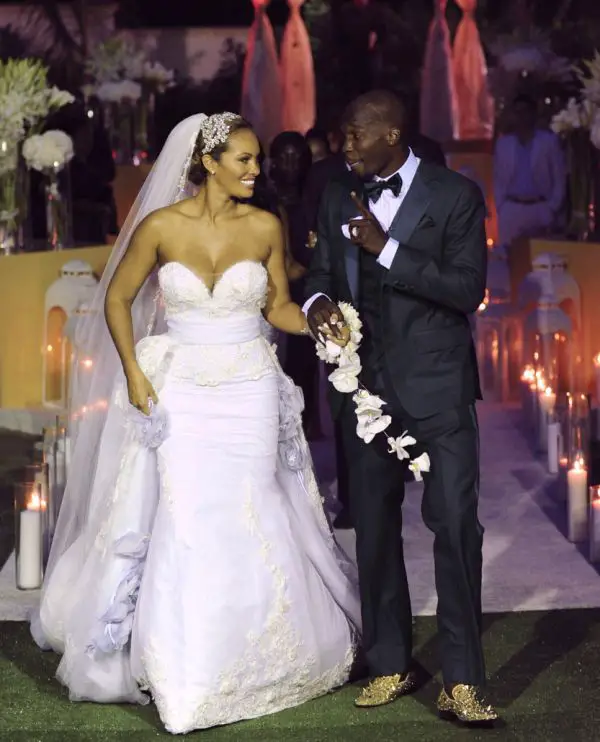 Chad Johnson and Evelyn Lozada during their wedding  (Photo Credit: Starcasm )
The former married couple, who began dating in 2010, married after two years of engagement. On August 11, 2012, Chad head-butted Evelyn, and their marriage took a dramatic turn.
Evelyn had a significant forehead injury as a result of the head-butting event, and the police arrested him as a result.
Chad was eventually released on $2,500 bail. But his struggles were far from over!
Saving His Marriage and Divorce Saga
Evelyn filed for divorce three days after the 'Head-butting' incident, claiming her marriage was 'irretrievably ruined.'
Chad, on the other hand, refused to sign the divorce papers because he couldn't let go of his wife. He was even observed wandering around with his engagement ring on and a t-shirt that read, "I just want to adore you." He also got Evelyn's face tattooed on his leg.
However, as the saying goes, "what's gone is gone." Chad's attempts to reclaim his wife were fruitless.
He eventually agreed to sign the paperwork, and they officially divorced in mid-September 2012.
Father of Multiple Kids
Although Chad and his first wife, Evelyn didn't welcome a child together in their short-lived marriage, Chad is a father of seven kids, who were born to several women.
Johnson has five daughters, Jicyra (born in 1998), Chade (born in 2004), Charlie (born in 2005), Kennedy (born in 2015), and Cheyenne (born in 2016), and two sons, Chad Johnson II (born in 2003) and Jordan (born in 2012).
His children, Jicyra and Jordan, were born to a woman named, Trice, according to her Instagram, where she has mentioned herself as their mother.
Trice even keeps sharing pictures of her two children. On Mother's day in 2016, Trice shared a photo of Jicyra and Jordan and also emphasized in the caption that she was honored to be their mother.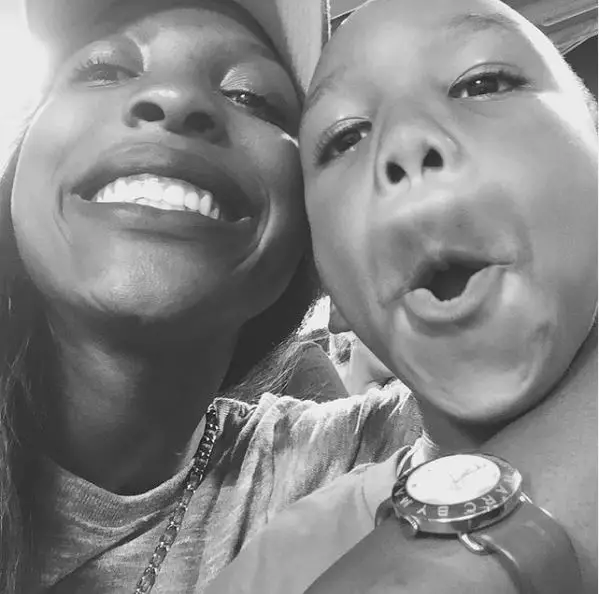 Chad Johnson's kid, Jicyra. (Photo: Instagram)
Chad's eldest son, Chad Johnson Junior, was born to Elle Covington, a wax specialist and lash beautifier. Elle also uses social media to share sweet moments with her son. On November 13, 2017, she mentioned that she was proud of her son, Chad. 

As for daughters Cha'iel and Chade, it came to light that their mother was Kenyada after Chad himself tweeted saying that he first met Kenyada in 2001 and they later welcomed their two beautiful daughters. 

Moreover, Chad welcomed his sixth baby, Kennedi around June 2015 with his former girlfriend, Crystal Bates. Although it is not clear when the sparks flew between the two, they parted their ways around March 2017 as per the reports.
Nevertheless, Chad keeps flaunting love for his little daughter, Kennedi all over his social media. On January 18, he shared a sweet picture of him and his little bundle of joy spending quality time together.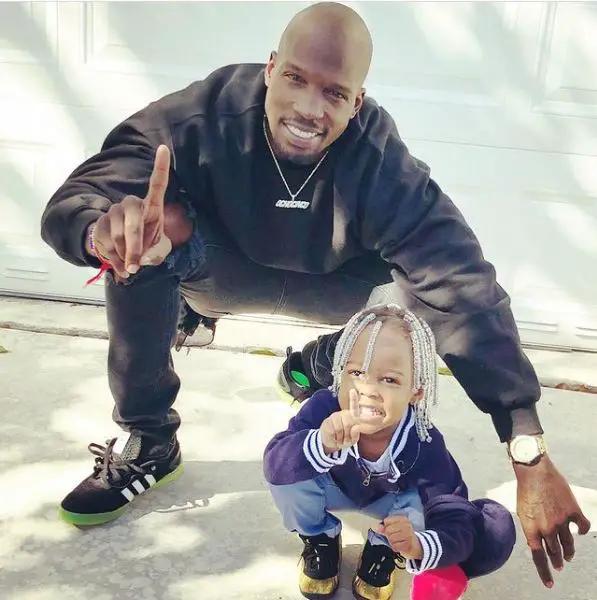 Chad showing off her kid's moments on social media. (Source: Instagram)
New Member of Family
Moreover, recent and seventh addition to the Johnson family is none other than daughter Cheyenne Elaina Rae Johnson, who was born to Alexia Farquharson in March 2016.
The youngest of them all, Cheyenne, can also be witnessed in the family photos of the Johnsons.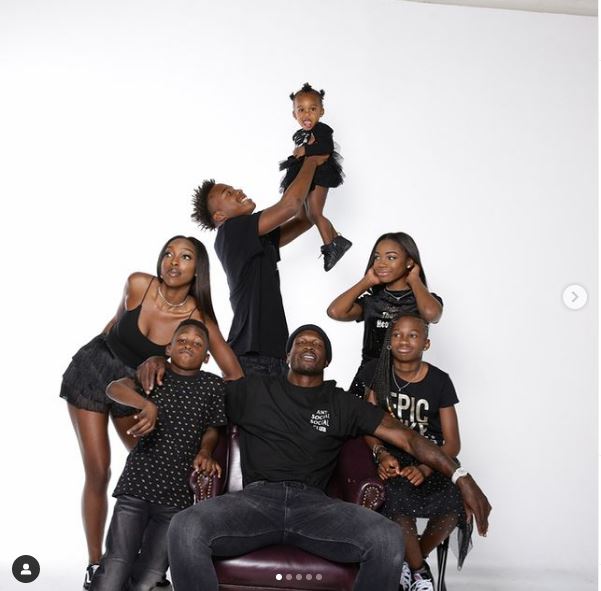 Chad and his family. (Source: Instagram)
As per the reports, Chad admitted to being a father of Cheyenne earlier this year in court after Alexia filed a paternity suit.
Loving Modern Father
Importantly, Chad can be seen, in his way, trying his best to share his fatherhood with each of his children equally.
He loves to shower them with the same amount of care and support without making anyone feel like an outcast.
Back in February 2016, Chad opened up in an interview that he was feeling as if he was 'losing across the board' as his older kids spend more time with their friends rather than with their father. 
Further, when asked about his children from different mothers, Chad replied that the traditional way of doing things was 'boring' and summed his thoughts up by saying he wouldn't do it any different when looking back. 
Caption: Chad Johnson's interview with Graham Bensinger (Published on Feb 11, 2016) 
As for Chad himself, he has been maintaining a low profile, and no one has seen him publicly with a new romantic partner for a long time.
However, although he seems to be a single man publicly, there are chances he is enjoying his love life behind the curtains, as he usually does.
Stay tuned with us to get more updates on Chad Johnson.