Chelsea Briggs is a well-known entertainment host and part owner of hollywire.com...Chelsea dated, Xavier Brinkman, who is a host and producer too...She finished college in 2008 from her family hometown...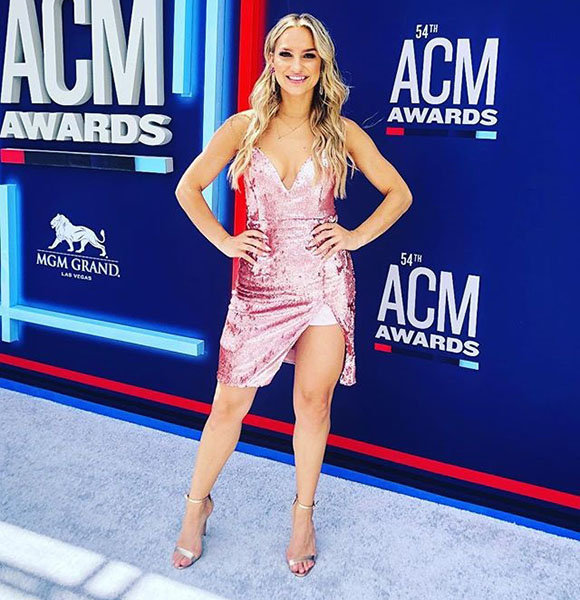 Chelsea Briggs is a well-known entertainment host and a co-owner of hollywire.com, a website that covers various lifestyle and celebrity news updates.
During her career, she has made appearances as a guest host on Vh1, MTV and Clevver news where she interviewed several famous musicians and actors.
Chelsea Briggs Bio, & Birthday
Chelsea was born in Royal Oak, Michigan, the USA on 13th May 1985. She finished college in 2008 from her family hometown at Central Michigan University. She received her BA in Broadcasting and Cinematic Arts.
During the last years of college, Chelsea started to work as a production intern and assistant at major networks including MTV and Vh1. Afterward, she founded Hollywire and was nominated for the best host in 2014s streamy Awards.
You May Also Like :- Nadeska Alexis Bio, Net Worth, Married
Currently, she resides in Los Angeles and works as a co-host at Billboard FM and AMP radio.
Her Boyfriend: Is Chelsea Still Dating?
Coincidentally, Chelsea dated, Xavier Brinkman, an Australian host at MTV Australia. Interestingly, he is also a vocalist on his own band Elovay.
The pair had been dating eachother since 2014 and were very transparent about their relationship with one another in public. Also, both of them were residing in the same city in Los Angeles as Xavier had moved to LA in 2011.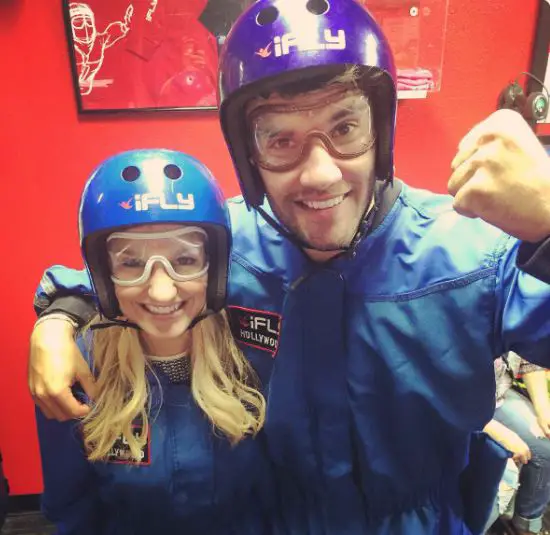 Chelsea Briggs ready to Skydive with boyfriend Xavier Brinkman in 2016 (Photo: Xavier's Twitter)
However, since 2016, the pair completely stopped mentioning their love life in public. As of now, it is unknown if they have broken up or have just chosen to keep their love life private.
Networth & Height
Chelsea's exact net worth is still under review.
Her work as a host in TV Capital and radio host is her primary sources of salary. However, considering the average salary of a radio host that pays about more than forty thousand a year including her involvement as a producer in Hollywire, it might be safe to assume that she is making sufficient money for herself.
As of her height, she stands 5 feet and 6 inches(1.6meters) tall.
Chelsea Briggs Love For Music
Chelsea is an avid music lover with her interest that ranges in various genres. Her favorite musicians include the South Korean Band 2 AM. She is very enthusiast about visiting concerts and has explained about listening to the music LIVE being a whole different level of experience.
See Also:- Jack Antonoff rumored to be dating musician Lorde. Are the rumors true? 
Moreover, she revealed that the best concert experience she ever had was the concert by renowned pop singer Lorde. As per her, the performance was so energetic that she experienced a whole different level of energy with the crowd in the concert that day.