Entertainment
Chelsea Handler Is More Than Open On Her Married Life And Dating Affair! Says She's Up For A Husband
Chelsea Handler Is More Than Open On Her Married Life And Dating Affair! Says She's Up For A Husband When we say that you might be thinking that the comedians surely have the longest list of dating affairs, but does Chelsea Handler falls in the category with the extensive lists of boyfriends? Let's take a look as she spills out about being ready for getting married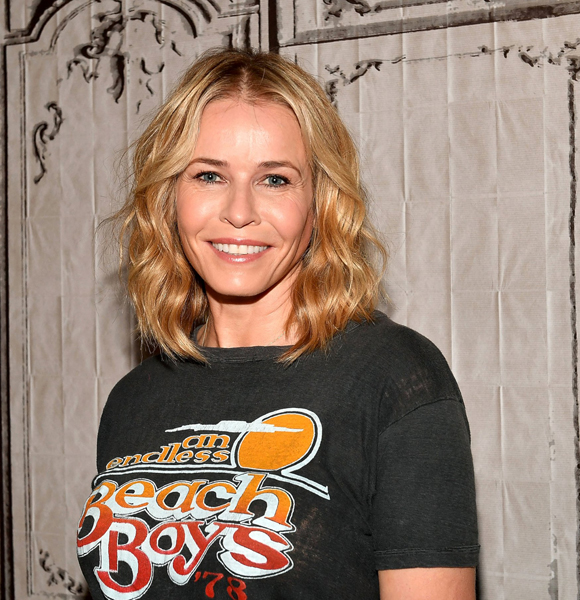 Different people have distinct preferences, but surely majority opts to be with a person who can make them laugh.
When we say that you might be thinking that the comedians surely have the longest list of dating affairs, but does Chelsea Handler falls in the category with the extensive lists of boyfriends?
The funny woman Chelsea does have a lot of topics to talk about to make her audience laugh, but more recently, she has one the subject of which she is transparent like never before.
We are talking about the personal life of the comedienne, as she spills out about being ready for getting married. Well, let's discuss more on that, and find out if she has already found her perfect man.
The jokester is all set to get Married!
Chelsea Handler is one hell of a woman, who can make you laugh all day and is never sort of funny talks. She can be the girl who can make people burst into tears out of laughter anytime, and at any place.
Well! That side of veteran comedienne has been quite of the thing that is transparent to people, and while talking about her dating affairs, she has been open about some of her boyfriends from the past but is not always that comfortable to share much.
Chelsea Handle has a history with a couple of high-profile personalities from the industry, and that includes her two months of a fling with rapper 50 Cent and her longtime boyfriend, NBC broadcasting chairman, Ted Harbert.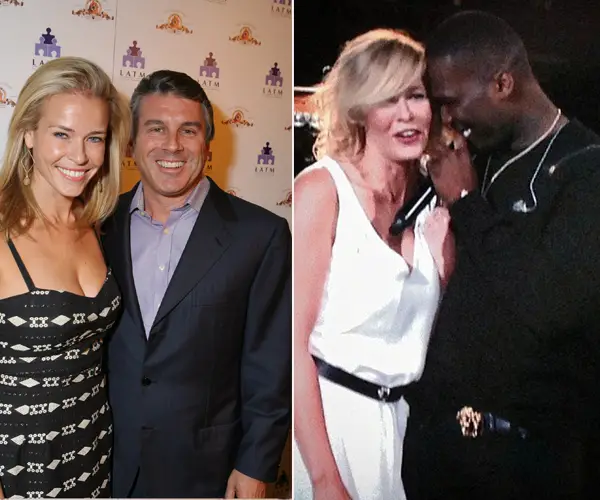 Caption: Chelsea's high profile dating affair with Ted Harbert and 50 Cent.
Photo Credit: liverampup.com
However, after a couple of relationships in the past, while making her appearance on the Ellen DeGeneres on earlier 2016, Chelsea revealed that she is now all set to get married.
Talking about relationship during the interview, she mentioned,
"Now that I got past the point where everyone wants you to get married when you're 20 and 30 and every guy you date they're like, are you gonna marry him?  Now that I'm past the age and I turned 40, and nobody's asking me to get married, now I'm open to it."
See that's the whole idea, and now it seems that the 42 years old is all ready to answer the questions regarding her dating affairs.
Caption: Chelsea Handler divulged about her opening about getting married. (Published on Jan 21, 2016)
In addition to that, Chelsea Handler made another announcement about how she got ready for the proposals after the high-profile divorce of the A-list couple, Brad Pit and Angelina Jolie.
We have often seen Chelsea slamming Jolie publicly, and she didn't leave a chance to do that on her show "Chelsea." She jokingly divulged,
"Brad and Angelina always said they wouldn't get married until everyone could get married and I always said I wouldn't get married until they got divorced. So I'm officially accepting proposals! I'm ready!"
However, out of all, what we are focusing is that she is now all set to get married to have a blissful life with a husband and possibly even make a family.
Prior to the "getting married" thing, she was once speculated as a lesbian, when Barbara Walters inquired about Chelsea's "promiscuity." But the past dating history of Chelsea Handler can be evident that she is indeed of straight orientation.
More lately:
More recently, the New Jersey-bred hit the headlines with the news of her alleged collaboration with Brad Pit. Though Chelsea roasted Brad's ex Jolie, an insider revealed,
"Chelsea never hated Brad for what he did to Jennifer; she always blamed Angelina Jolie for the nasty split. But now that she isn't friends with Jen, Chelsea is free to work with Brad."
Well! No words are heard from the either party to enlighten the rumor, hence so far the rumor is just another story which made its way to the headlines. 
Stay with us for the budding updates on Chelsea Handler!