Entertainment
Chelsea Kane Boyfriend: Who Is She Dating? Hair Style, Height & More
Of all her attributes, actress Chelsea Kane, age 30, arguably gets best recognized for effortlessly showcasing a range of hairstyle. She, in many ways, has become synonymous to her iconic short hair.
Never afraid to experiment with her gorgeous hair, the Phoenix Arizona-native seems to have taken the approach by heart and even applied it to her dating life as well.
A serial dater, by today's standard, Chelsea's list of husband hopefuls runs long. After years of dating, has she found the boyfriend who she deems worthy of getting married to in the future?
Dating Woes - Long List Of Boyfriends
The Bratz: The Movie star may have exploded into the public sphere at the age of 13, but it wasn't until she turned 20 that she would get thrust into the limelight because of her dating woes.
Starting with Joe Jonas, she shared a brief romance from Feb 2008 to April 2008 with her Jonas L.A. co-star. From dating one co-star to another, Chelsea got involved with Steve R. McQueen between that same year.
Following her fling with Steve in early 2009, the Baby Daddy actress dated a singer by the name of Jake Johnson. After Jake came Brian Dales. The pair were together for a year after a mutual friend set them up for a date, only to call it quits a year later.
Another Child Star's Dating History:- Who Are Madylin Sweeten Siblings; Biography Reveals Parents, Net Worth, More
Moving from singers to actors, she experimented with One Tree Hill star Stephen Colletti. In their two-year-long romance which ended in 2013, Chelsea and her actor boyfriend worked in a few notable projects together.
The breakup with Stephen led her to the arms of her Baby Daddy co-star, Derek Theler. Though adored by the show's fandom, the lovebirds called it quits shortly after following the reports of Derek cheating on her gained traction.
While reeling from the devastating heartbreak following the split, Chelsea found a faithful companion in a yet another Baby Daddy co-star. Dating since 2015, she and her boyfriend, Peter Porte, have relatively kept mum about their relationship.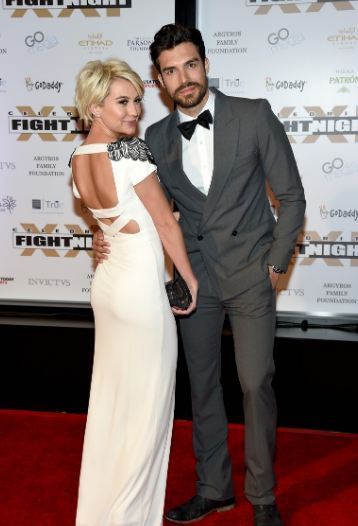 Chelsea Kane attends the March 2015 Celebrity Fight Night with Peter Porte (Photo:- justjared.com)
Judging by Chelsea's history with her husband potentials, it's likely that she and Peter never really had any plans of getting married. That's sad because the two made an adorable couple despite the seven inches height difference and all.
Iconic Hair Styles - From Long Hair To Short Hair
Boasting the height of five feet and six inches, Chelsea is as average as she comes; but it's her iconic short hair that makes her a standout individual.
Hair Related Content:- Dominique Sachse Age 51 Hair Tutorials & Married Life With Husband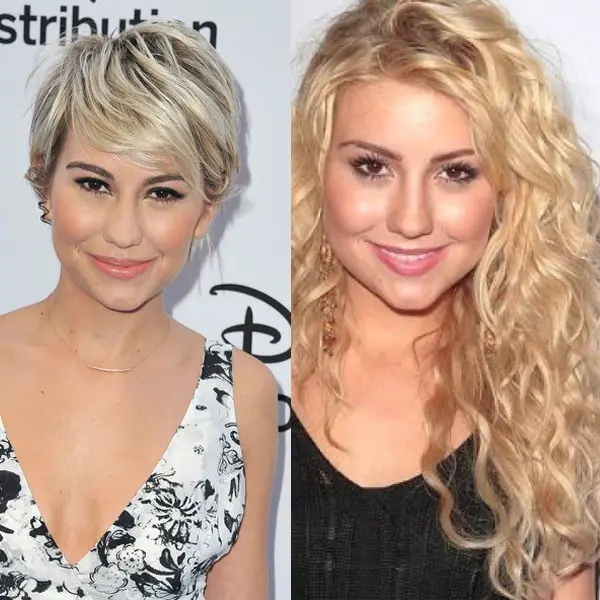 A collage showcases Chelsea Kane's range of hairstyle (Photo:- liverampup.com)
Her hairstyles are not a mere fashion statement but, a part of her identity. Depending on her on-screen personas, she switches her hairdo from long to short and back to long again in no time.
As for complimenting her hairs and looks with her feet size, she wears size seven shoes.