Entertainment
Who Are Madylin Sweeten Siblings; Biography Reveals Parents, Net Worth, More
Playing Ally Barone on Everybody Loves Raymond, actress Madylin Sweeten along with her twin brothers Sawyer and Sullivan was one of television most beloved child stars.
Aired for nine glorious seasons between 1996 and 2005, Everybody Loves Raymond became a pop culture phenomenon immediately, having earned 69 Emmy nods & countless honors.
It was inevitable that Sweeten siblings would need a miracle to eclipse their legacy from the show with other works. While Madylin is still active and on the fringes of Hollywood, one of her twin brothers Sawyer opted for a much darker way out of misery by shooting himself on the head, following a long and tedious battle with depression.
Four years on, the former child star - still reeling from her brother's suicide - is trying to put her life and career back on the track. Delve into Madylin's biography to learn more including her net worth!
Eight Siblings Now Seven; Net Worth Discussed
Sawyer, who shot himself (and died) on 23rd April 2015 at Sweeten family home in Texas, is one of Madylin's eight siblings. Others include Sullivan, Maysa, Emma, Claudia, Elliette, Guiliana, and Jaymeson.
Child Star In Our Vault:- What Is Miranda Cosgrove Ethnicity? Parents, Dating Status & More
The Brownwood Texas-native, whose family tree has a history with depression and mental illness, is yet to speak publically about her brother, Sawyer's tragic suicide. At the time of the incident, her brother was 19 years of age. Oddly enough, the year he passed away marked the 10th anniversary since the brothers, and big sister trio's show went off the air.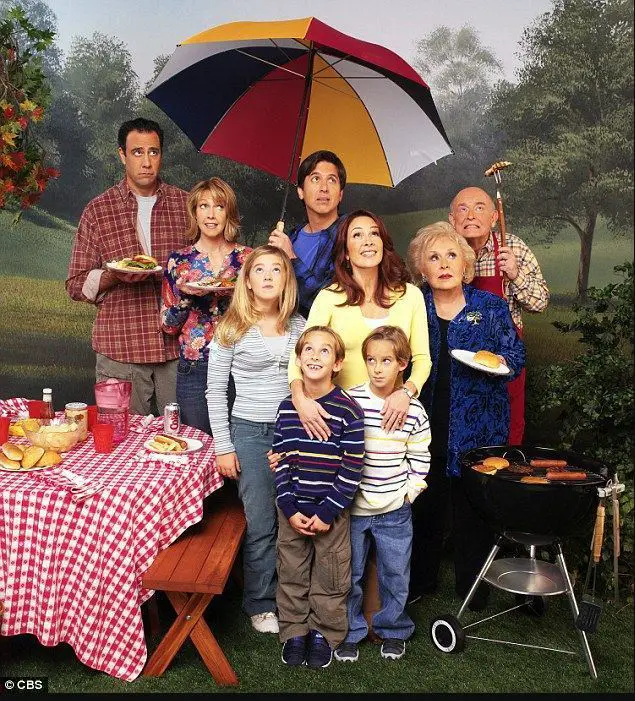 Young Madylin Sweeten alongside her brothers and the rest of Everybody Loves Raymond family poses for a photoshoot (Photo:- dailymail.com)
In the years that followed after the end of Everybody Loves Raymond, the TMI Hollywood actress appeared on several films and TV shows including Toy Story 2, Eagle Eye, American Splendor and Becky.
Though never as successful as her earlier works, it helped her build quite a fortune; She has a reported net worth of more than $5 million. Not surprisingly though, a big chunk of her wealth is residual earnings from the beloved American sitcom.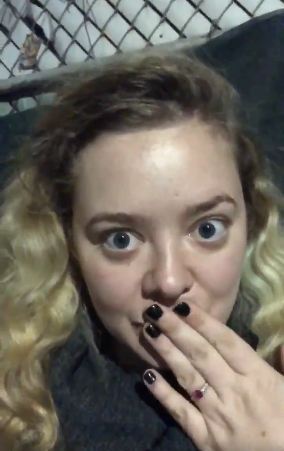 Engaged-to-be married, Madylin Sweeten shows off her engagement ring (Photo:- Madylin Sweeten's Twitter)
But at the time being, her focus seems to be on starting a new life and possibly a family her with boyfriend-cum-fiance, Sean Durrie. Engaged in December 2017 following years of dating each other, Madylin and Sean - judging by the former's 24th December 2018 Instagram post - are already a married couple.
Biography Unveils Essential Details: From Parents To Ethnicity
Considering how her parents - father Timothy Lynn Sweeten, and mother Elizabeth Anne Millsap - gave birth to nine children in total, it's likely she and her boyfriend-turned-fiance Sean too will have a big family of their own.
Madylin's On-Screen Parents:- Patricia Heaton's Lavish Life With Husband & Family; Children Don't Get All Perks
To those unfamiliar with Madylin - who is Caucasian by ethnicity - parents: Her mom is an actress, whose notable work includes the 2017 film Casting.
Born on 27 June 1991 in Brownwood Texas, the Screen Actors Guild Award-winning actress, now age 27, was just four years of age when she landed a role in TV film A Promise to Carolyn.
All in all, no matter what she does; where she heads, Madylin - whose height & weight reads as five feet & one inch (155 cm) and over 110 pounds - will always be Ally from Everybody Loves Raymond.