Entertainment
Chelsee Healey Boyfriend, Daughter, Parents, Weight Loss
Losing weight... struggling with their diet and exercise... Chelsee Healey has a mixed ethnicity of... Chelsee underwent through an extreme... Chelsee is the baby mama of... have decided to be friends... have a good relationship with her...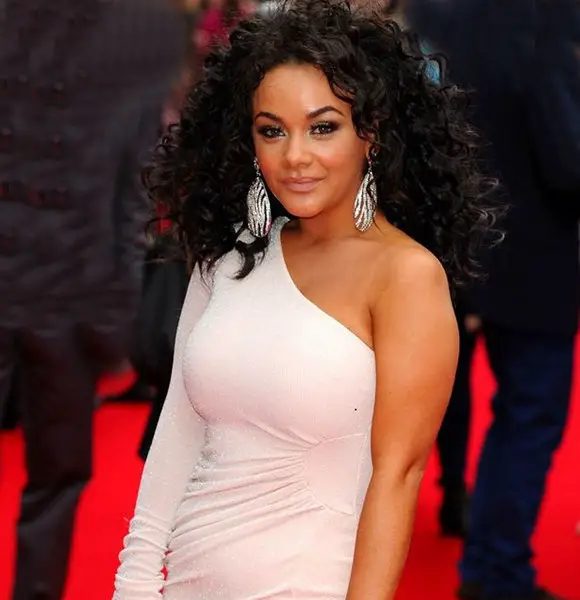 Losing weight is a considerable challenge for a lot of people. Many seem to struggle with their diet and exercise to get to their goal.
Surprisingly, Chelsee Healey - best known for the TV series called Hollyoaks - did not have such problems. The English actress easily lost the weight she had gained after the birth of her daughter.
How was she able to slim down by two stones? Read below to find out.
Bio And Weight Loss
Born in Salford, England to parents Beverley and Brian, the TV actress celebrates her birthday on 6 August. She has an older sister named Kate. Growing up, Chelsee sadly did not have her father's guidance as he died when she was at the tender age of 5 years.
Chelsee, who rose to fame from the hit BBC series Waterloo Road, has a mixed ethnicity of African-Caribbean and English descent.
And now, the 31-year-old artist has a daughter named Coco, who was born on 13 July 2017. And, with the baby, came the undesired weight gain.
You Might Like:- Meri Brown Siblings, Weight Loss, Net Worth
One may think that Chelsee underwent through an extreme diet plan to lose her weight. She surprisingly did not cut down her portions; instead, she started eating healthier. The Salford native, who is now a size six, also credited her weight loss to good genes calling herself lucky as she did not have to stop eating as she used to.
Dating Life, Ex-Boyfriends
It is not a secret that Chelsee is the baby mama of her ex-boyfriend, Jack Malloy. The former couple started dating in 2014. However, their relationship faced a massive wall when Jack was imprisoned for 12 months in 2016. It led to the pair's split in the summer of 2016. But, things changed when Chelsee found out that she was pregnant.
Explore:- Sienna Miller Was This Close To Getting Married; But Fate Had Something Else For The Baby Mama
Sadly, the harmony between the two was momentary as they decided to call it off soon after their reconciliation. 
She gave birth to her daughter in July 2017. Since then, Chelsee and Jack have decided to be friends so that little Coco will always have a good relationship with her dad.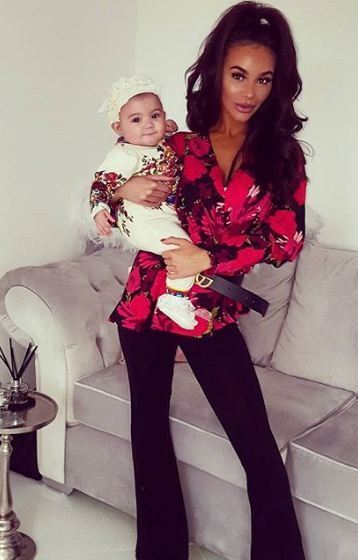 Chelsee Healey with her daughter Coco Valentine Healy Molloy in 2018 (Photo: Chelsee Healey's Instagram)
In Celebs Go Dating 2019, Chelsee went on dates with different other participants. One of the most memorable was the date she had with Vincent when she called him "Ickle man." Her actions received quite the negativity on the internet. Some people on Twitter even went on, mentioning that the mother-of-one was not well behaved.
Regardless of the scrutiny by the fans, Chelsee ended up picking Stephen at the end of the show. However, the duo did not seem to continue their fling later on.
Since then, the reality star has been single, and it's not a secret as she often talks about it. Chelsee told the Daily Star on 6 August 2019 that she had plans to have more kids in the future. She also explained searching for a man - who was loyal and had her best interests at heart.