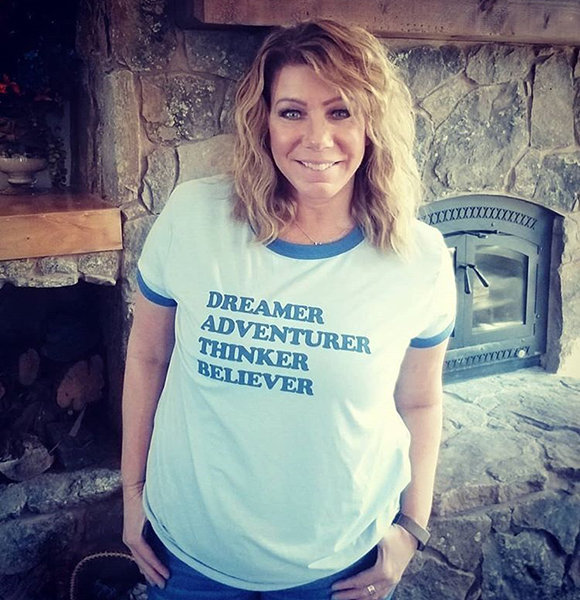 American media personality Meri Brown came to fame as the first of four wives of Kody Brown. She made her way into stardom from the TLC reality TV series, Sister Wives.
The show centers around the lives of Meri, along with her husband, his wives and 18 children.
Meri Brown's Bio
Born as Meri Caroline Barber in California, the United States in 1971, Meri celebrates her birthday on the 16th of January every year.
Baby On the Way:- Sister Wives' Maddie Brown is Pregnant With Her Husband Caleb Brush
She grew up in the household of William James Barber, Jr. and Bronnie Ahlstrom in Salt Lake Valley in Utah. She has six siblings; four sisters, Teresa Barber Kunz, Deborah Barber Bronson, Rebekah Barber Dilts, and Elaine Barber Jenson and two brothers, Adam Barber and Marco William Barber.
Polygamy Marriage & Divorce
Meri had been in a relationship for almost two decades. And, the man was none other than Kody Brown. The pair met when Meri was just 19 years old. Only after a few years of dating, the couple ended getting married.
With their time together as a couple, in 1995, Meri and Kody became parents to a daughter, named Mariah Lian. All grown up, Mariah married a woman named Audrey Kriss and now lives with her wife in Chicago.
However, Meri and her husband 's marriage wasn't a normal affair. A practitioner of polygamy, Kody went on to have more relationships, three more to be exact.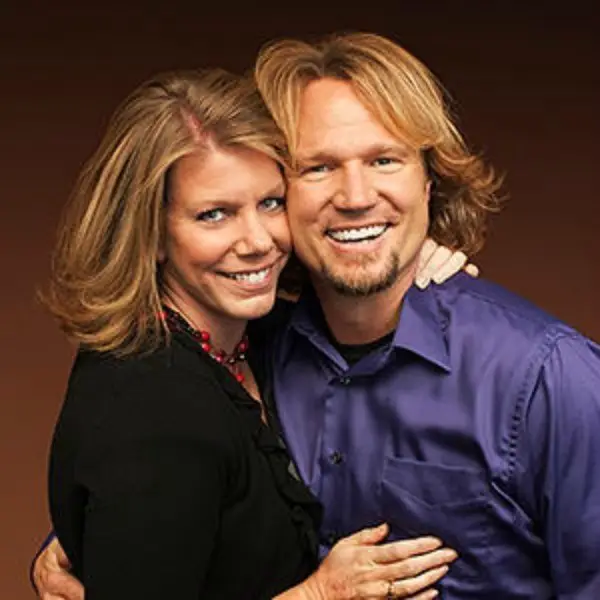 Meri Brown and her ex-husband Kody Brown (Photo: allaboutthetea.com)
After Meri, Kody married Janelle Schriever on 20 January 1993. Later, Kody tied the knot with Christine Allred on 25th of March 1994. His latest addition to the list was Robyn Sullivan. The two tied the wedding knots on the 22nd of May 2010.
Adding One More To The Fold? Robyn Brown, Fine With Husband Adding Another Wife: Mother of Five Children
Out of all the relationships, Meri was the only legal wife to Kody. But, that changed in 2014, when Kody divorced her. The split was organized so that Kody could legally marry his last wife, Robyn.
Fame From Reality TV Show
Meri is a household name in America. She reached the stardom status due to her TLC reality TV show, Sisters Wives. Meri has been a part of the show ever since it premiered on the 26th of September 2010.
While the show can be credited to her stardom status, Meri has accumulated her wealth from several sources.
She has been a retailer for the Lula Roe fashion since 2016 and runs her Bed & Breakfast Motel in Utah since late-2017. Her net worth is estimated to be somewhere around $400K.
Weight Loss Out Of Jealousy?
In the past, all of Kody's wives were on the curvy side except Robyn. She was different from the rest. She boasted a slim hourglass-like figure. Following this, Meri Brown, along with Christine Brown, underwent weight loss.
Ex-Husband Getting Married Again:- Christine Brown's Husband Searching For Fifth Wife: Married to Brown Family
However, she hasn't revealed if she shredded her weight to impress her ex-husband. It is only known that despite being divorced, and rumored to be romantically linked with Brandon Stone, Meri is still living with Kody.