Chole Kohanski's voice resonated in the ears...won the thirteenth season of The Voice at the age of...stands at a decent height of 5...dating relationship with photographer...is the only child of her parents...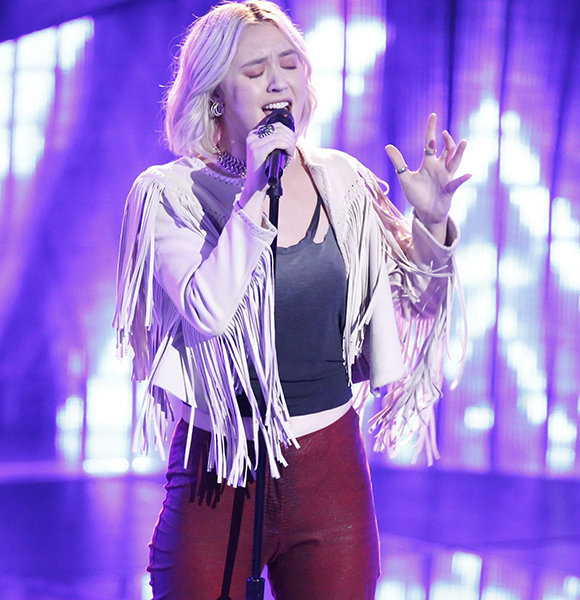 Winning the thirteenth season of The Voice at the age of 23, Chloe Kohanski's voice resonated in the ears of all the music lovers.
Also known as Chloe MK from the start of 2019, her version of Stevie Nicks Landslide featured in the highest-ranking song on iTunes among The Voice artists in 2017.
The pop singer made her venture of The Voice as a stepping stone and established herself in the competitive music industry.
Dating Boyfriend?
Chloe Kohanski has stopped the heartbeats of many with her voice. She is equally responsible for making some of them go flat on the ground with her beauty. She stands at a decent height of 5 feet 5 inches(1.65 meters) with her impressive fashion sense.
While being a crush of millions, she broke hearts in 2017; her dating relationship with photographer boyfriend, Hunter Airheart surfaced out in public. Chloe timely gushed about her boyfriend and even replied to comments -related to her partner - via Twitter.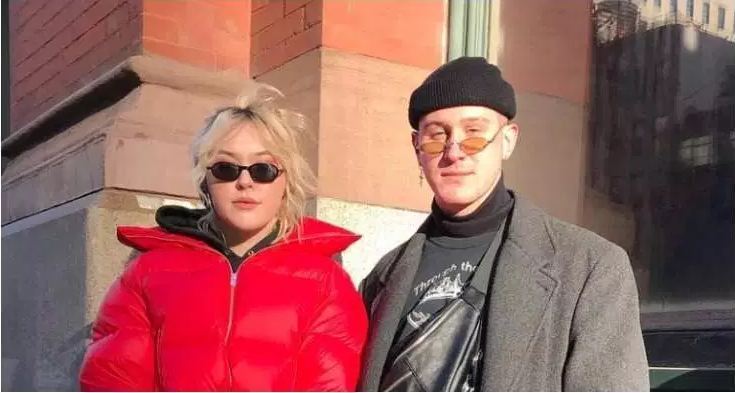 Chloe Kohanski and boyfriend Hunter Airheart (Photo: heavy.com)
However, things started to change in 2018. Chloe stopped flaunting her dating relationship via social media handles. Her such change implied that she either broke up with Hunter or she decided to keep her personal life under the wraps.
Bio & Family
Chloe Kohanski was born in Nashville, Tennessee on 23 December 1993.
She is the daughter to a proud father Tony Kohanski and mother Aimee. Her family are the native of Tennessee, and she is the only child of her parents.
Ever since her childhood, Chloe was good at singing. Her mother Aimee noticed her talent for the first time when she was singing to herself in her mother's room at the age of five. Her mother immediately called Chloe's father and told him that their daughter could sing.
However, her parents wanted her to be an English Teacher as her career as a musician was uncertain. So, they made her continue her studies. She completed her high school before joining the Cumberland University in Lebanon, Tennessee.
But, it was not that simple for Chloe. She was not interested in studies. As days passed by, she mustered enough courage and dropped out of her school to pursue a career in music. After dropping out, Chloe performed locally in Nashville and even worked in Starbuck to make ends meet.
Another College Dropout:- Eli Apple Has Some Serious Stats To Flaunt Backed By Contract With Giants
Being the only musical person in her family; things got even worse for her. However, in 2017, she auditioned for a spot on the singing competition The Voice. And she won the show in the very year. Since then, Chloe never looked back!
Even though she missed out in school, she made up for the loss with her extraordinary singing talent.
Net Worth
Born with a majestic voice, Chloe Kohanski reached the pinnacle of success winning the thirteenth season of The Voice in 2017. After a breakthrough year in singing, her net worth skyrocketed, earning $100,000 alone from the singing competition.
Related To The Voice:- Maddie Poppe Rocking American Idol Stage After The Voice Flunk; Finalist For Title
Chloe also gained fame and fortune from her songs like To Be Young, Come This Far and Wish I Didn't Love You.
Her net worth is considered to be in a few million. Besides, the American singer also earns a fair sum from her self-titled YouTube channel and tours around the globe.