Entertainment
Chris Andersen Girlfriend, Dating Status Now, Tattoos
Chris Andersen is engaged to his longtime girlfriend...Dating Status Now...as of 2019, his past feat is a well known one... But by the end of 2004, several other tattoos in his arm and shoulder started to...previously engaged to a girl named...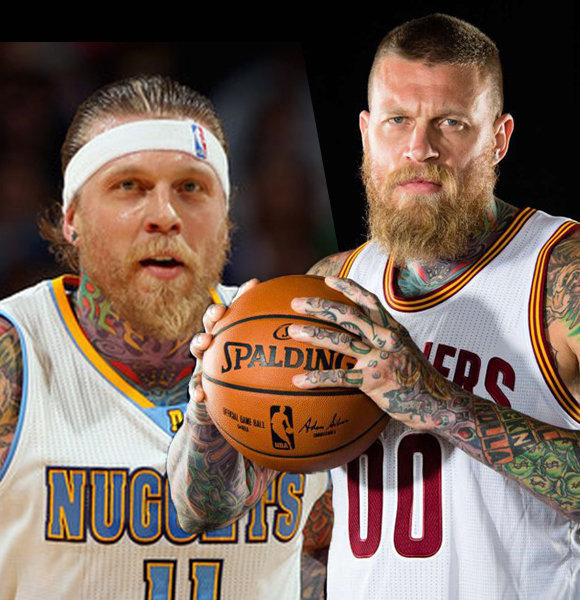 Chris Andersen made his breakout in NBA after he was drafted by Denver Nuggets in 2001. He quickly secured top per-minute rebounds and shot blockers in the league.
Moreover, in 2009, Chris renewed the contract by signing a deal that guaranteed him $26 million. While he is no longer prominently active in the field as of 2019, his past feat is a well known one. After all, he won the NBA title in 2013 while playing for Miami Heat.
Chris Andersen Dating Status Now
As of today, Chris is engaged to his longtime girlfriend, Tina Wiseman. He was first spotted with Tina in 2013 at Chris Bosh's birthday celebration.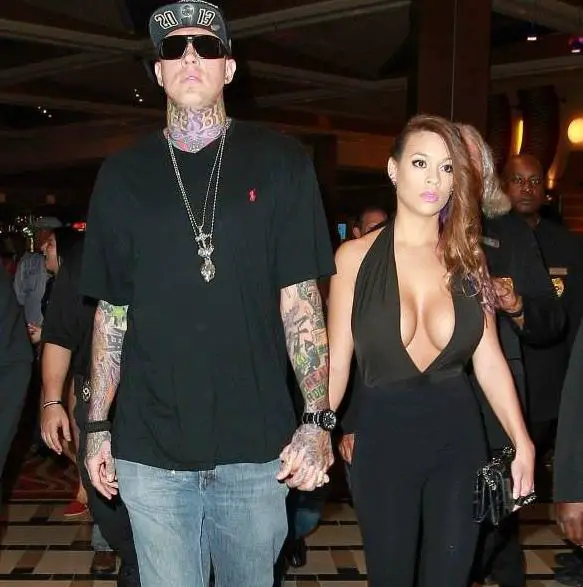 Chris Andersen and fiance Tina Wiseman as seen together in 2017 (Photo: thesportser.com)
Chris' fiance is a model by profession, but the two keep a low profile on their relationship. However, although five years have passed since their engagement, the two haven't tied the knot. On top of that, any news on their recent whereabouts hasn't made it to the news yet.
NBA Star Kevin Durant's Dating Life Uncovered:- Who Is His Girlfriend Now?
Interestingly, it isn't the NBA star's first engagement as he was previously engaged to a girl named Brandy Newman. Unfortunately, due to his addiction to drugs and alcohol at the time, his ex-fiance split ways with Chris.
Tattoos Timeline, Cost
A vast portion of the NBA star's body is covered with tattoos that were embedded throughout his basketball career. He got his first tattoo after turning 18. However, during the start of his career in the NBA, Chris barely had any tattoos engraved.
At the start of 2002, during his rookie years, there were just a few lines permanently engraved in his right arms. But, by the end of 2004, several other tattoos in his arm and shoulder started to become noticeable.
On his right arm, the sketch of a player making a dunk in the ring was apparent; whereas, on his chest, a picture of pitbull and another dog in a basketball outfit was engraved.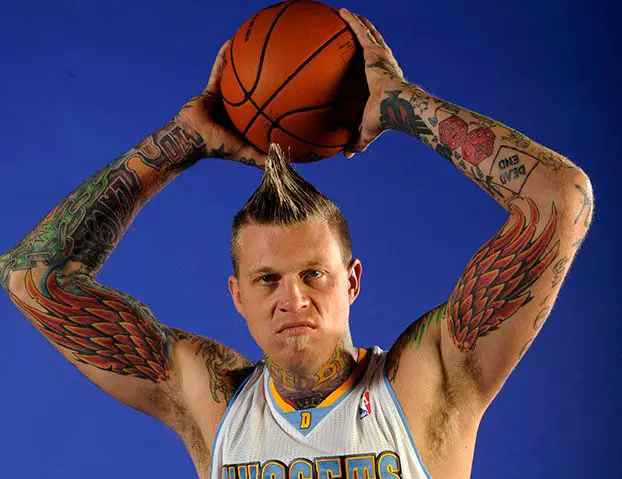 Chris Andersen flaunts his tattoos during a photoshoot (Photo: usatoday.com)
Moreover, in the 2008 season, intricate, catchy designs were spilled on his left arm, which was previously blank. A skull wearing a crown along with an eagle on the top was one of the highlights among the several tattoos.
Tattoo Artist:- "Black Ink Crew: Compton" Danny Kilpatrick Net Worth & Exclusive Facts
Above all, one of his signature looks came in 2011 after Chris got a tattoo of red wings on each of his inner biceps. After all, he flaps and flaunts them after scoring during his games.
Talking about the artist behind Chris' tattoo, most of them are done by John Slaughter. John has been the player's regular tattoo artist and friend for the past 20 years. And, that's the reason why none of Chris' tattoos cost a dime.