Entertainment
ESPN's Chris Mortensen Health Struggle, Cancer Battle Update & Family Talks
ESPN's Chris Mortensen struggles with health problem...he is suffering with...cancer which was discovered back in...he went for chemotherapy and almost recovered back in...but months later his cancer was rediscovered but this time it was found in...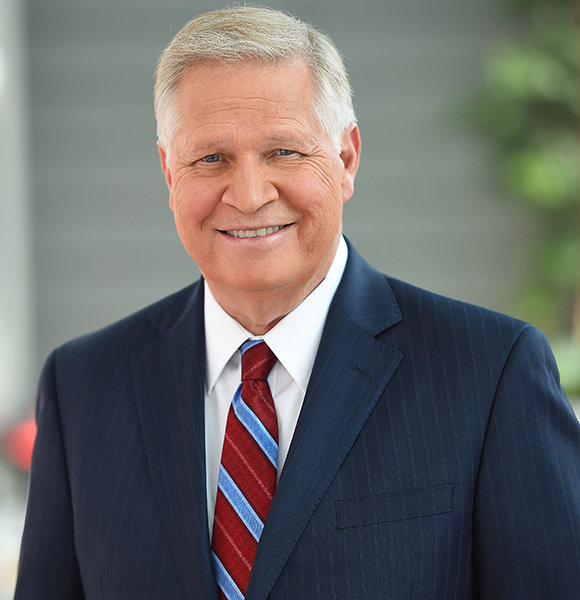 American journalist Chris Mortensen, who is providing reports for ESPN's Sunday NFL Countdown, is on the stage of learning that being a cancer survivor is a job that lasts a lifetime. 
For someone whose voice is his living, Chris beat stage IV throat cancer two years back only to find out that cancer had found its way back to him. He discovered that it had spread to his lungs and seems like it would be forever before he got rid of it.
The news of cancer came as a big blow to his family, but despite it all, they stayed strong with support for him to recover. 
Revealing About Cancer To Wife 
Battling with cancer was not easy for Chris Mortensen, who now ages 66. The news of cancer came as a big blow and revealing about the disease to his family was the hardest part of it all.
See Also: Tom Austen Allegedly Dating Alexandra Park; Girlfriend Or Just A Friend?
After the doctors made Chris known of his diseased throat, he went home to share it with his wife, Micki Mortensen. It was hard for him, but he gathered up the courage and finally talked to his wife while they were at their Arkansas home.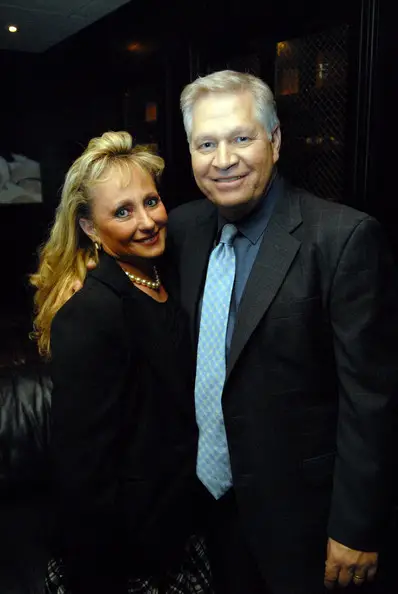 Chris Mortensen with wife Micki at the 2012 Jaws Cigar party in Indianapolis. (Photo: zimbio.com)
He revealed of the moment while talking to NY Post on October 2017 saying,
"Hon, all I can tell you is I have stage 4 throat cancer. … She literally crumpled to the floor."
For Micki, the news came as a shock, and she could hardly process it. Micki ran to the back and started screaming, 'No God, no God.' It was hard for her to know that the person she loved all her life is infected with the disease not sure if he would ever recover from it. She sobbed till she was in bad shape.
Don't Miss: Mary Katharine Ham Revives Wedding Memories With Husband; Married Life Talks!
However, Chris, whose estimated salary is $60k, stood there to console his wife. All he could do was sit beside her and make her as well as himself believe that cancer wouldn't be the end of him. 
Health Update: Battles With Cancer
Chris Mortensen, who also provides reports for the ESPN Radio, is a cancer survivor but only to tail him forever. Back in January 2016, the doctors suspected of him with the most severe and advanced form of malignant throat cancer.
Right after, he took time off from work and underwent chemotherapy, until seven months later his cancer was virtually reduced to zero detection, the victory over cancer came in August of that year, and he resumed his duties with ESPN in September.
Chris' health got better; however, he was far from being cancer-free. Two months later in November, the doctors discovered that cancer which they thought he had won over, had moved to his left lung.
Even though his throat and tongue was clear of it, it had metastasized in his lungs. He is on his new treatment which is immunotherapy and every time the doctors scan for cancer; it's either reduced in size, disappeared or stabilized. 
You May Also Like:  Shark Tank's Lori Greiner Married Life Status With Husband At Age 49; Fruitful Or Futile?
Well, in a piece released by Peter King, Chris - who has a net worth of $6 million - opened up about his trouble during an emotional interview. He divulged that the doctors would probably chase cancer inside his body all his life. When asked how long will the process go, they replied saying "maybe forever."
They have to make sure it doesn't metastasize to anywhere else."
Well, the battle with cancer is not easy, and even if Chris had found his way away from him for the first time, cancer found its way back to him. But he is still going strong and ready for his second victory if there is one for him.
Family: Son & Wife
Chris is through and through a family man. He shares a beautiful relationship with his wife, Micki. His dedication towards his wife can be seen via his birthday posts dedicated to the love of his life, year after year on his social media account.
Interestingly, the TV host's wife was also related to sports; she was formerly a cheerleader.
Well, sports runs in the family of Chris, his son, Alex Mortensen is in the sports business.
Alex began his career founding PlayNextLevel.com, a website dedicated to helping the high school footballer players for recruitment. He followed it up with taking up a job at New Mexico Highlands University as Quarterback coach and passing game coordinator in 2012. He continued his coaching gigs in various institutions like St. Louis Rams, NW Arkansas Passing Academy, University of Arkansas and the University of Alabama.
Since January 2019, Alex is a receiver coach at The Birmingham Iron-AAF.