Entertainment
Mary Katharine Ham Revives Wedding Memories With Husband; Married Life Talks!
Mary Katharine Ham lost his husband to a ....... she was pregnant at that time....She got married to Jack in.....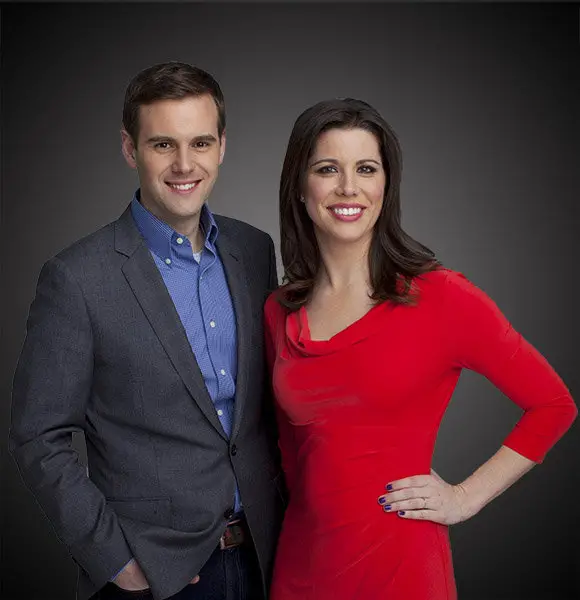 CNN contributor, Mary Katharine Hum is the determined American journalist who ran in the 2015's Marine Corps marathon with her eight-months baby bump in memory of her late husband, Jake Brewer. The couple had started their first year of marriage by running into the Marine Corps marathon.
Still, she is keeping her late husband's memory and working for the charity work. The couple were of political opposition; she is a Republican, and he was a Democrat, but still, the couple was charmed beyond their political opposition.
So, let's check her bio which includes her dating life with husband, daughter and her career!
Strong After The Death Of Husband; Welcomed Daughter With Late Husband
The young journalist, Mary Katharine Ham went on a reverse in her profession after her husband, Jake's death. She had likely to avoid the limelight after her liberal-activist husband; Jake Brewer died in a bike accident.
Her husband, whom she got married in 2011, was full of humanity. Jake was her political opposite, but also the duo shared the great bond. He was an up-and-comer in the Obama White House and had also prepared her for the greatest moments of her life.
See Also:- Know Fox News' Sean Hannity's Wife Jill Haniity, Two Children and Family Life. Divorce Rumors?
Before dating her husband, she had never dated a professional liberal in her life. The couple met at a Google panel back in 2008 where she was speaking, and he was in the audience. And being impressed by her vocational capabilities, he got lured towards her and approached her to be together sometime.
But she never showed any interest towards him. After a year, a mutual friend put the two on a different panel and this time she responded to his reach.
After dating for two long years, the couple got married in 2011 on a warm April day at Lake Anna in Mineral, Virginia. Their small family added the newest addition with the arrival of their first child named Georgia in 2013. And, she was again pregnant with their second child in 2015.
Even after three-years-of her husband's death, she is still mourning to his death. But her daughter seems to be her strength, and she is busy nurturing the two daughters both as a father and a mother.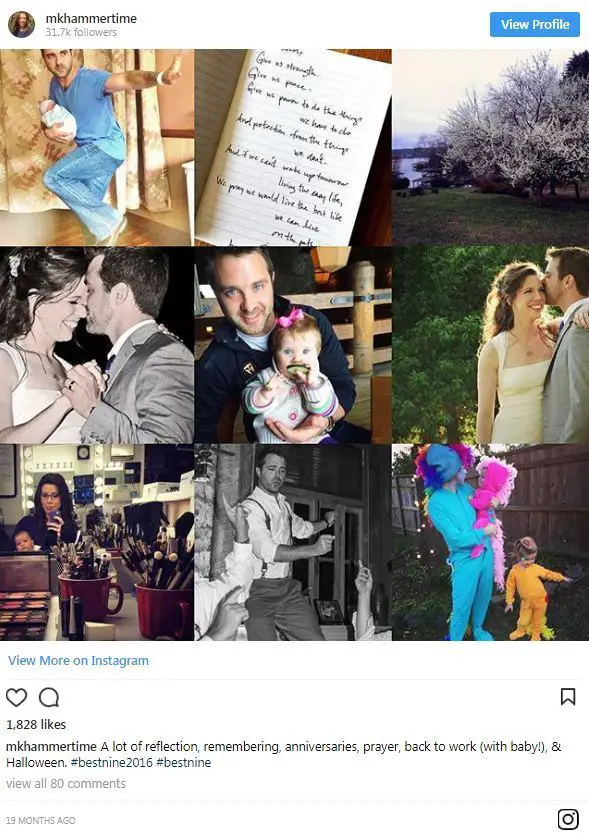 Mary Katharine Hum remembers her wedding anniversary (Photo: Mary Katharine Hum's Instagram) 
But before the couple could cherish their increasing member, Jake died in a crash during a charity bike race at the age of 34.
Professionally, that year was fruitful to her as in June, she and her fellow Fox contributor Guy Benson published  End of Discussion: How the Left's Outrage Industry Shuts Down Debate, Manipulates Voters, and Makes America Less Free (and Fun). Also, she and Benson scored a national publicity tour.
Don't Miss:- Maya Jama Traumatic Parents Memory! Hate On Ethnicity & Boyfriend Reconnection
Jake had been killed after losing control of his bicycle at a sharp curve and colliding with an oncoming car. During that time, she was in Durham, North Carolina with her family.
After a month of her husband's death, Mary ran in the Marine Corps marathon 10k in memory of her late husband with her eight-months baby bump. The couple had previously run Marine Corps marathon during the first year of marriage.
He was a Democrat, a member of the Obama White House. She, a conservative pundit, and familiar face here at Fox News. But one thing this bipartisan couple had in common, supporting fallen service members at the Marine Corps marathon.
Though the couple is no more together, spiritually they are together and claims that her husband will continue to give her strength.
Career; Salary Amid Net worth
Started a career as a columnist and managing editor in Richmond County Journal, Townhall.com. She was also The Washington Examiner. Her video blog series from Townhall.com also won the 2006's Golden Dot award for Best Vlog and her HamNation video, Sopranos DC was voted Video of the Year in the 2007 Weblog Awards. 
Mary, who stands at the height of 5' 3",  also hosted The Morning Majority on the channel WMAL in Washington, D.C, until 5 March 2012. Also, she appeared as a guest co-host on The View. 
See Also:- Paula Faris Leaves 'The View' & 'GMA' For Bigger Fish At ABC News
Similarly, she worked at Fox News Channel as a contributor, and she was also a regular face on the Bill O'Reilly's Fox News Channel program, The O'Reilly Factor, where she often appeared with Juan Williams.
She has appeared on Fox's late-night show Red Eye as a guest panelist. Asides from Fox, Mary Ham, has written for The Weekly Standard and The Daily Caller.
As of 2018, Mary Katharine Ham is a CNN contributor, a Senior Writer at The Federalist, an online (web) magazine and an editor for Townhall Magazine and Hot Air.
The average salary of a CNN contributor is $67K, but since she is super in her field, she might earn more than the average, which has benefitted her  $1 million net worth.