Entertainment
Chris Packham Not Getting Married With Zoo Owner Partner? Love Caused Him To Nearly Suicide
Chris Packham Not Getting Married With Zoo Owner Partner? Love Caused Him To Nearly Suicide Chris Packham, the famous TV presenter for the show Springwatch, also had his hands on trying to take his life and the reason behind that was his detachment from somebody who he loved to death. Who did he share such a strong bond with? And why couldn't Chris get married to that individual?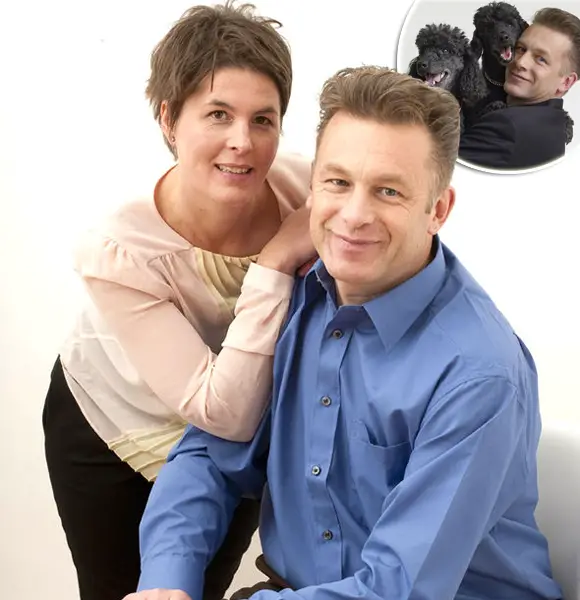 Too much of love vested in a particular person or thing isn't good. The more you love something, the harder it is at the time of detachment, since, the world doesn't stop where you want it to be. However, the pain of being detached to the one you love without you expecting that might lead to various consequences; suicide being the extreme. 
Chris Packham, the famous TV presenter for the show Springwatch, also had his hands on trying to take his life and the reason behind that was his detachment from somebody who he loved to death. Who did he share such a strong bond with? And why couldn't Chris get married to that individual?
Let's figure out.
Love For Animals
If you follow Chris Packham and his work, you by now should be aware of the fact that his love for nature and animals is profound. An English Naturalist, Nature Photographer and TV Presenter by profession, Chris has evolved his love for nature and wildlife with the time.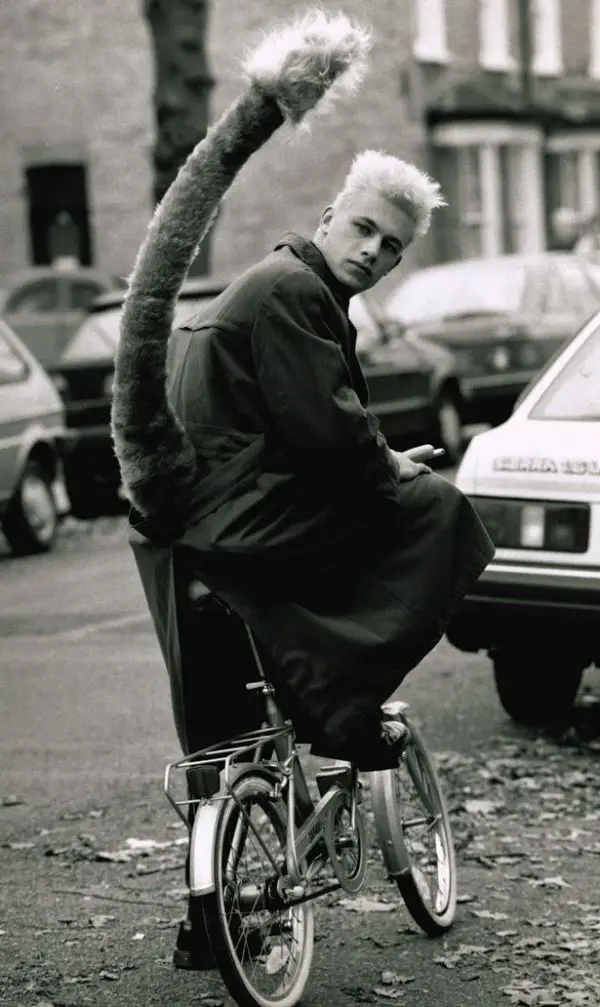 Chris on The Really Wild show in 1987. (Photo: mirror.co.uk)
He wrote a book 'Finger in the sparkle Jar' mentioning his lifelong experience and expressing his never-ending love for what he does. Chris also revealed his suicidal feeling for the first time in the book, the reason being the loss of his dog 'Fish.'
Remembering the day when he lost 'fish,' he said:
 "I hadn't made any mental ­preparation for losing Fish. The whole episode was like some ghastly movie. I'd been to the ­football, the dog was in the car and Charlotte said, 'He loves you so much, he loves you more that I ever could and you love him more than you'll ever love me.'
While his dog's death was the reason that intrigued the suicidal feeling in him, on the contrary, the dog that he owned was the reason why he decided to not give up on life.
See Also: Kate Humble Married The Right Man; Got Herself A Husband Who Also Does Not Want To Have Children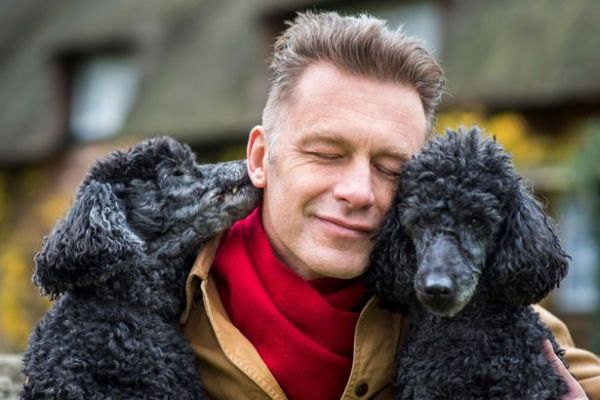 Chris with his dogs Itchy and Scratchy. (Photo: Mirror.co.uk)
Those poodles are the gift from his Girlfriend Charlotte after Chris lost "Fish." Chris said in his book,
"They loved me so I couldn't do it. They kept me alive. They did. I owe them my life. I always will."
Chris also went through a similar scenario when he was just 14 when his kestrel died, Chris lost his power of speech for a couple of days. He described it was very frightening and he couldn't figure out if that were a psychological thing.
Chris went through a lot of tragedies in his life, from of losing his loved ones to being bullied as a child and being diagnosed with Asperger Syndrome, which is a developmental disorder characterized by significant difficulties in social interaction and nonverbal communication, along with restricted and repetitive patterns of behavior and interests.
Recently, Chris also revealed that he is in danger of going completely deaf as he battles with hearing disorder Meniere's in one ear while fearing that it would spread to the other one. He had developed the disorder after a diving accident and going completely deaf would put an end to his broadcasting career. 
Girlfriend Of A Decade, Won't Marry Her
The journey of the 54 years old Naturalist's life has been quite a wreck for all that he endured in life. Despite all the agony he came through, there always was love surrounding him, be it in the form of his pets or his longtime girlfriend Charlotte, a zoo owner, who loved him for who he was.
Don't Miss: Nathan Lee Graham, Gay Advocate Has Married Life Stories To Tell? 2018 Status
Chris crossed path with Charlotte back in 2007 when he visited her zoo. They first met through a mutual friend and Charlotte was trying to figure out if Chris was any different from other men she knew. On their first date, Charlotte and Chris was supposed to go for a dinner date but instead found themselves taking and sharing each other's perception the whole night.
That night they connected in an entirely new level and it did not take Charlotte to realize that her whole life lied with that man. The couple started going out but Charlotte could hardly understand how they could really be close one moment and be so far the other.
Eventually, with time, their relationship prospered and the couple began dating. Initially, during the beginning of their relationship, Charlotte was unaware of Chris's Asperger's syndrome, and his honesty really caught her in deep thoughts.
It was only five years later since they began dating, Charlotte found out the truth behind why Chris behaved the way he did. When she got acquainted with Chris's Asperger's syndrome, she stopped taking his brutal honesty personally. 
But eventually, Charlotte go acquainted with the disease and now cherishes their every moment together. The couple has been together for over a decade now and they seem a perfect match for each other.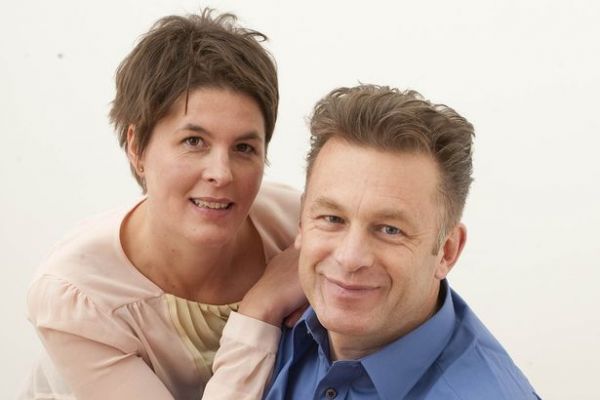 Chris with his Partner Charlotte (Photo: Mirror.co.uk)
However, according to Chris, he is not ready to exchange the wedding vows with Charlotte just yet. He has confessed that he won't be marrying his long-time girlfriend any time sooner keeping them as partners.
Turns out his pet poodle Scratchy is aging along with Charlotte's lion and right now they are more concerned about their animals than tying the nuptial knot. 
Prior to dating Charlotte, he was once reported to be dating a girl named JO back in 1996, who already had an eighteen-month-old daughter. They fell in love after a few months of getting to know one another. Chris was not ready to be in a relationship back then, but because of his love for Jo's daughter, he started dating JO, which finally made its way to the love relationship.
You May Also Like: Who Is Jourdan Dunn's Baby Daddy? Almost Happy Family Split Apart
But, the relationship didn't stand out, and the couple split after dating for some time. The reason for the demise of the relationship remains a mystery.
Stay with us for the emerging updates on Chris Packham!