American baseball player Chris Taylor...married...sign of that special someone in his life...information about his girlfriend or would-be-wife...his 2019 contract, Chris' estimated net worth...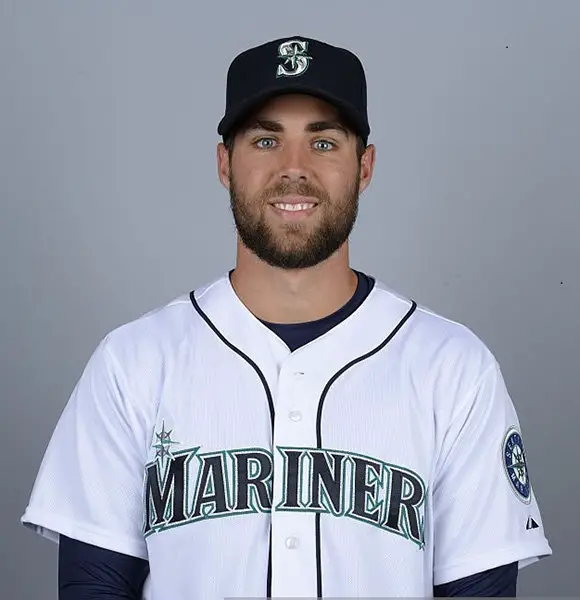 Christopher Armand Taylor Jr, better known as Chris Taylor, is an American baseball player. He plays left field position with a Jersey no. 3 for Los Angeles Dodgers of Major League Baseball (MLB).
The 29-year-old athlete played for Virginia Cavaliers in his college days, earning the title of 2009 Virginia Class AAA State Player of the Year.
Chris was selected in the fifth round of the 2012 MLB draft, and his debut was with the Seattle Mariners in 2014. Nevertheless, the Mariners traded him to the Los Angeles Dodgers in June 2016.
Is Chris Married?
As a member of Dodgers, Chris is undoubtedly a heartthrob. However, his social media accounts and his interviews do not show the special someone in his life. Thus, as of 2019, Chris is single.
Another Professional Player:- Michael Cooper's Wife and 4 Children: Family of Six, Residing in $1.1 Million Worth House
With the fast-rising pro baller's career on the rise, his 2019 status as 'available' might not be the same in the market for long.
But, though his professional career information is transparent enough to see his stats of every game, his personal life has been kept secretive from the public. Even any information about his girlfriend or would-be-wife is hidden skillfully, avoiding any unwanted eyes.
Further, Chris has kept himself far from love and romance controversies. He has always maintained a clean image, which has also helped him expand his fan base.
Thus, his love and relation is always a matter of interest among his fans. However, his down-to-earth personality and his well-maintained relationship profile leave the fans desperate for more information. 
Family and Career
Born on 29th August 1990, Chris is a native of Virginia. A brilliant pro with a height of 6 feet and 1 inch (1.86m) and 88.4 kgs weight, he attended the University of Virginia like his grandfather and his father, Chris Senior.
Both his father and grandfather were members of the University's wrestling team. Further, Chris' also has his mother, Mary Taylor, and sister Noel in his family.
A rising star of Dodgers, Chris returned to the utility role for his team. Utility roles define a player's versatility playing several positions competently in many sports.
In baseball, utility infielder does not have a regular starting position but is capable of playing four defensive infield positions: first, second, third base, and shortstop.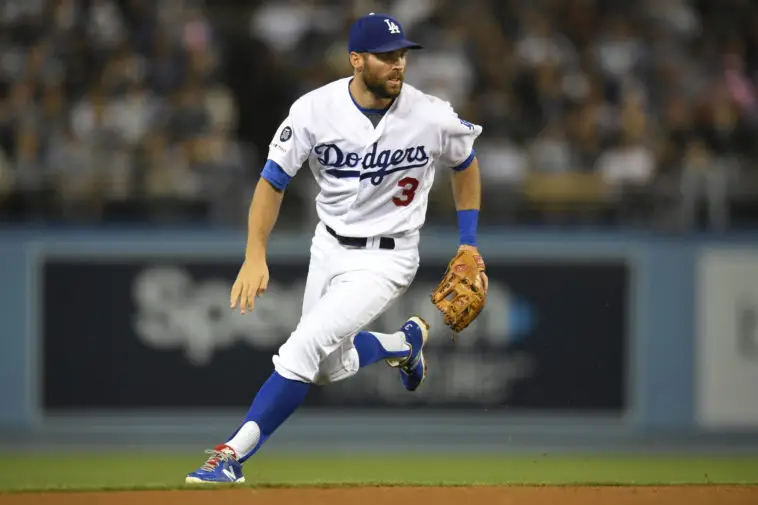 Chris Taylor with Dodgers on July 2019 (Photo: dodgersnation.com)
In the season of 2019, Chris played at shortstop, one of the most demanding defensive positions, 39 times out of 124 games for Dodgers. The injury of his teammate Seager allowed him to showcase his skills and get a more prominent role in the team. 
MVP In Baseball:- Christian Yelich Dating, Family, Net Worth
The right-handed batsman, Chris hit .262 with 12 home runs and 52 RBI (Runs Batted In).
Net Worth Details
The MLB star is under contract with Dodgers until 2019, with an average yearly salary of $3,500,000. In the previous season, 2018, Chris had an average salary of $500,000. A huge rise in Chris' income is an indication of his improvement and his role in the league.
With the lucrative five year career as a pro in MLB and his 2019 contract, Chris' estimated net worth is $6 million in 2019. His net worth is proportional to his arrangements and annual salary, which is increasing with every new season.