Entertainment
Christian Cooke's Girlfriend Will Be Luckiest; If He Isn't Dating Already Or Is Gay
British actor Christian Cooke, known for his roles in Trinity, has been able to grab a lot of attention with his looks and talent in the world of entertainment.
Christian, who hardly speaks of romance that he shares, has raised queries on his questionable romantic status. 
He was previously involved in relationships with high-profile actresses. And he is again spotted in an intimate lunch date with his new found love interest.
Romance With Ex-Girlfriend
Christian, also known for his role in the film Where the Heart Is, has been tagged along with some of the famed actresses in the past. 
He was previously linked with Vanessa Kirby in 2009, who played Estella in Great Expectations. The couple dated for three years but later they called off their relationship in 2011.
Then his ex-girlfriend quickly moved on with her new love interest which she found in her co-star Douglas Booth. But it wasn't only Vanessa who moved on, Christain too gave love another chance.
Back in November 2012, he was witnessed sharing romance with the Glee star Dianna Agron. The duo was spotted together by the paparazzi as they came forth with their relationship publicly. The pair debuted their relationship while they were seen doting over one another in New York City. 
They were even seen holding hands affectionately in March 2013 as they left The Sayers Club in Hollywood after a fun date night. The couple hit their relationship for quite a time, but their relationship did not last long.
Even though it is still unclear when the two parted ways, they were last pictured together in April 2013. Since then there has not been any news of him sharing romance with Dianna. However, after his split, he was not linked romantically with any woman until he was spotted with his new love interest.
Current Dating Status 
Christian was recently spotted sharing an intimate lunch with a professional model Lottie Moss.
On 9 May 2018, he dined al fresco in the British capital where they shared some love along with food with his new love interest Lottie.  
Their meeting at London sparked rumors that the couple had been forming a romantic relationship between them.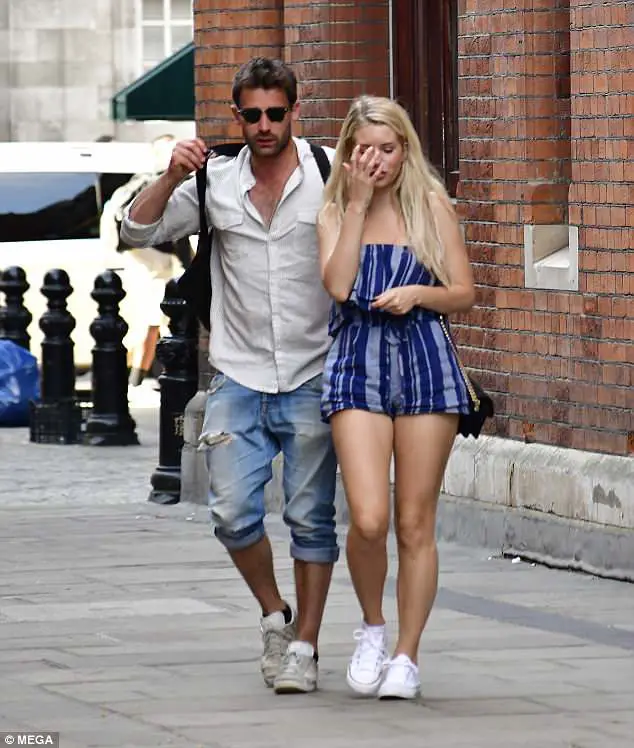 Christian Cooke spotted with Lotti Moss in London on 9 May 2018. (dailymail.co.uk)
Adding to it, it has come to light that they recently started following each other on Instagram. However, there has not been any mention of their relationship in any of their Instagram post.  
Well, if Christian is seeing someone romantically, she surely will be the luckiest girlfriend as she gets to gush her handsome boyfriend with a glittering career. 
However, it seems like Christian does not seem to get married and have a wife any time sooner. Well, with his frequent appearance with female love interests, he surely his dodging off the gay rumors.