Entertainment
Vanessa Kirby Switched From One Boyfriend To the Other Who Were On-Screen friends; Dating Affair Possibly Gone Wrong?
 As we are familiar with the fact that on-screen pairs are often linked up by their fans, and sometimes on-screen burning chemistry might work out in real life too. We have a similar story regarding the on and off screen chemistry of the 28 years old actress Vanessa Kirby, best known for her recent stage work 'Variety.' 
Let's find about the love blossom with her co-star. And moreover, let's get updated about her relationship status.
Instant move with the on-screen link up?
The 28 years old actress's dating affairs is no new to everyone. She has dated a couple of hunks from the industry, and her more recent relationship was with her 'Great Expectations' co-star Douglas Booth.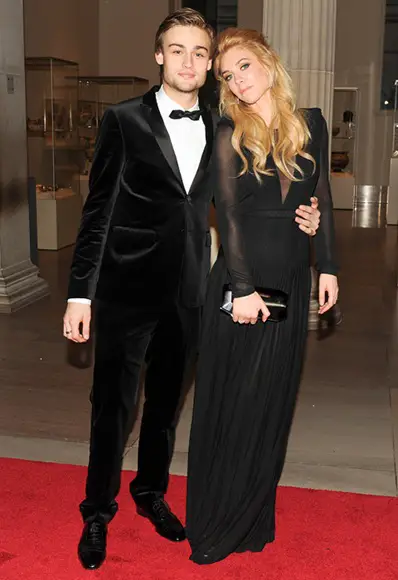 Caption: So cute; Douglas Book posed with his then girlfriend Vanessa Kirby, keeping his hands around her in 2013.
Photo Credit: theplace2.ru
The two knew each other while starring in the BBC adaptation of 'Great Expectations' in 2011. The rumors spread like wildfire after having a look at their on-screen chemistry.
Caption: Vanessa Kirby and Douglas Booth started dating while shooting for their television 'Great Expectations' together in 2011. 
But later the news was confirmed when Vanessa's ex-boyfriend Christian Cook and Douglas Booth got to share the same screen. A source told,
"When Christian realised he would be co-starring with Douglas, he called Vanessa to ask if it was true that they were dating as he had heard the rumours, she told him it was and he said, "Wow, this is going to be awkward."
As the role was demanding of their chemistry as best of friends, despite their affections towards the same woman off-screen, the two made every ounce of their acting count.
Kirby fell for the heartthrob actor on the set of Dickens classic which was also a member of 'Corset Crew.' The rumors got flames after the confirmation of people's assumptions. 
Well! Talking about 'Romeo & Juliet,' in one way or other Booth getting linked up with his co-star created a threat in the relation of Kirby and Booth which made her to even fly to Italy. An informer said,
"She is keen to check that the on-screen chemistry between Douglas and Hailee isn't spilling over into real life,"
The young love grew fast and steadily but couldn't make it to the aisle.  Even after all those protective nature of Kirby for the relation, their relation just couldn't make it to its destination and separated in 2013.
After a split with Kirby, Booth has been found getting intimate and dating many of the A-list singers and actresses. Sometimes Booth is found getting cozy with Cressida Bonas, at times got clicked kissing co-star Bel Powley. Booth has got handful full of links up after his split with Kirby.
And now she owns a different life in which she rejoices her own company. She shared,
"Someone said to me, 'just go out and date yourself.' And I'm like 'That sounds so boring. But I started doing it – going to art galleries and just walking around London, going to the cinema. I've noticed I'm even enjoying my own jokes more."
Further, she added,
"I split with my boyfriend and really wanted to watch a game of football in the pub. No one else wanted to, so I went on my own," agrees a fellow self dater. "And it was initially really scary. But then it was fine. Nobody cared except me. Now I do it all the time."
Talking about her present dating status, she has not been dating after the split and is possibly single till date, after her last break up.  
Ditched boyfriend for new endearment!
The 'Variety' star Vanessa Kirby previously dated 29-years old British actor Christian Cooke since 2009. The pair shared three years of togetherness till the two broke up in 2011 after Kirby left him and went for her new love which she found in her co-star.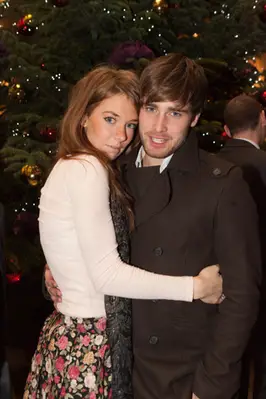 Caption: Vanessa Kirby dated Christian Cooke for three years and later separated in 2011.
Photo Credit: vanessakirby.com
That was quite fast, as Kirby shifted from one to another. Well! For that what we can say is, anyone can fall in love at any point of time. So, all that matters is with whom you find your happiness.
Soon, after the split with Vanessa Kirby, Christian Cook dated Dianna Agron in 2012 but later split in 2013. According to sources, Christian Cook is not dating anyone for now.
Kirby's net worth as of now!
UK born actress Vanessa Kirby started her career from theater from where she go into industry working in Love/Loss in 2010. After investing almost ten years in the industry, she has worked in many televisions and films. 
She has starred in television series 'The Frankenstein Chronicles'(2015), 'The Crown' (2016) and also had recurring roles on the show like The Hour(2011), Great Expectations(2011), and Labyrinth(2012). 
Kirby has starred in the films Charlie Countryman(2013), About Time(2013), Queen & Country(2014), Jupiter Ascending(2015), Everest(2015), Genius(2016), Kill Command(2016), and Me Before You( 2016). 
With her stage performance in 'Variety' in 2016, she was called "the outstanding stage actress of her generation, capable of the most unexpected choices." With all her work on stage, television and film have contributed in her net worth with a sizeable amount of $4million.