Entertainment
Christy McGinity Gibel Net Worth, Weight Loss, Husband
Although her parents were of typical physicality...To her two children named Autumn and Trenton...Christy married her second husband Todd Gibe...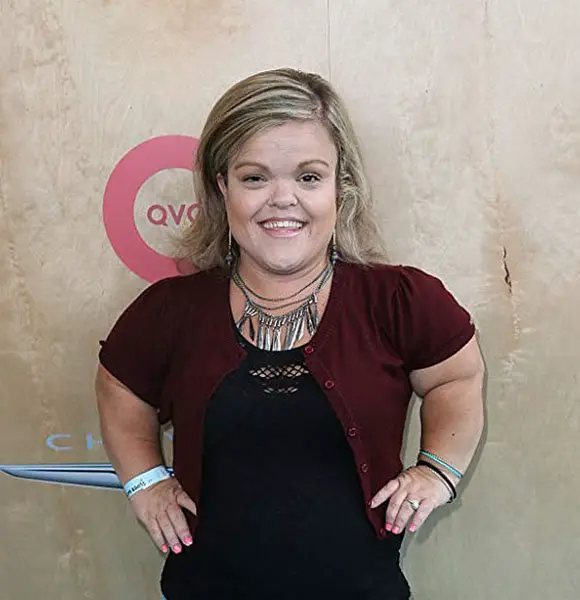 Christy McGinity is an American reality star-actress, who is famous for appearing in the Lifetime channels reality show Little Women: LA. Since the premiere of the show in 2014, Christy has been among the leading participants and has featured in more than seven seasons to date.
Before becoming a reality star, she had also acted in films such as Austin Powers in Goldmember (2002) and Death to Smoochy (2002).In the later one, she performed as background dancer alongside late star, Robin Williams.
Bio: Career, Net Worth
Born on 19th August 1977 in Burbank, California, Christy grew up suffering from dwarfism (unusually or abnormally low stature or small size) despite her parents' healthy physicality. Before she pursued her career as an actress, Christy worked as a financial advisor for a firm.
While dwarfism might be considered a disadvantage for many in the showbiz world, Christy's short height -which is 4 feet and 2 inches (1.26m) - went onto become a strength in her acting career. She first started working in Hollywood sets by filling in as a substitute for child actors.
In 2002, she worked in major Hollywood films like Austin Powers as a dancer alongside Mike Myers. The California born actress also appeared in the hit comedy sketch series, MADtv, the same year.
However, her breakthrough came in 2014 after she got cast in reality show Little Women: LA, which documented the lives of little (dwarf) women's friend circle.
More on Little Womens Another Contestant:- Caylea Woodbury Baby, Husband, Height, Family
Economically, Christy's net worth escalated too as she announced her lingerie brand named For Everbody through her reality show this year.
Is Christy Married?; Children
Christy McGinity has been married twice in her life. While there is no information about her first husband, the marriage ended in divorce. She also shared two children named Autumn and Trenton with her first husband.
Both of her children have finished high school but haven't been featured in her show yet.
Second Marriage
On 16th May 2014, Christy married her second husband Todd Gibel in the beautiful Laguna Beach. She had first met Todd online, and the pair were in a transparent relationship since Todd was a recurring cast in the show, Little Women.
The wedding reception was held in the presence of her cast members such as Traci Harrison, and Tonya Banks. For the wedding ceremony, the bride was dressed beautifully in a white, sleeveless lace gown along with a pink flower in her hair.
After the marriage, the couple notably went through a few physical transformations together. In 2014, Todd lost more than 30 kilograms after he underwent gastric bypass surgery. Todd had undergone surgery under the recommendation of Christy since he was struggling with obesity.
 Similarly, Christy also successfully made a weight loss of more than 35 kilograms in 2019.
A Failed Marriage Plus New Boyfriend
In 2019, the TV reality star's five-year-old marriage took the turn for the worst. In May, she filed a temporary restraining order against her husband citing his disturbing behaviors, including violation of her privacy, and his struggle with depression as the main reasons.
More On Depression:- 10 Types of Depression You Should Look Out For! Know Your State
Also, Christy had hinted of her failing marriage in 2017, admitting that her husband Todd wasn't supportive enough and he was sexually inactive with her for more than a year.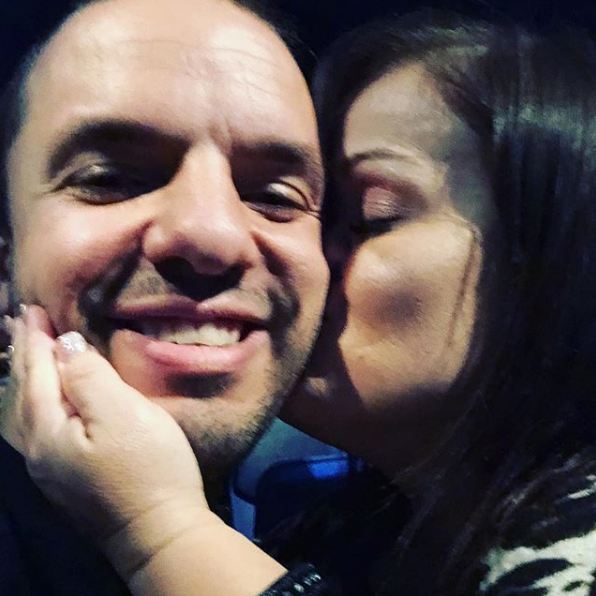 Christy McGinity kisses her new boyfriend Gonzo Grape (Gonzo Grapes Instagram)
As of now, the couple's marriage is in limbo as Christy is dating a new guy named Gonzo Grape. The pair have shared many intimate photos, and it seems that the reality star might have divorce coming up soon.