Caylea Woodbury is a reality TV star...She was born on the 15th of July in the year 1996...She is in a relationship with D'Quan Cage...The couple got engaged in June 2017...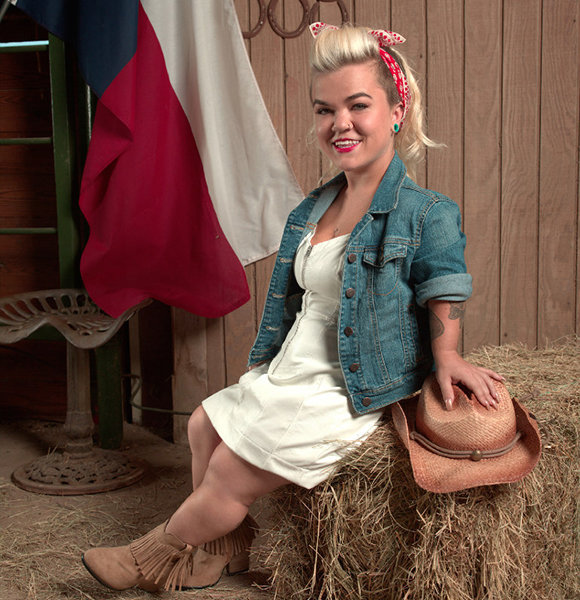 Caylea Woodbury is a reality TV star. She was the youngest member and also the center of attention on Lifetime's Little Women: Dallas. However, she didn't always have celebrity status.
She used to work as a go-go dancer for the local night-clubs. From dancing in the night clubs to being a TV personality, find out the struggles and everything else on Caylea; her birthday, weight, husband, baby, and more!
Bio, Birthday, Parents
Caylea Woodbury was born on the 15th of July in the year 1996. She is an American, born and raised at Salem in the Rockingham County of New Hampshire, United States. She belongs to white ethnicity.
Regarding her family, she was born into the household of Paul Woodbury. She has a single sibling, a sister named Chelsea.
Texas Born Blonde:- Daniella Rodriguez Bio, Age, Parents, Boyfriend
She suffers from a condition known as Achondroplasia. It is a disorder that causes disproportionate dwarfism. Her father, Paul, is also a victim of the same condition. The defect has limited the blonde's height to just 4 feet (1.21m).
Is Caylea Married?
Caylea's life is an open book; she is a reality TV star after all.
She is in a relationship with D'Quan Cage, a singer-songwriter and dancer. He reached the 3rd round of The X Factor in 2012.
They have been together for the better part of two years as of 2019. The couple got engaged in June 2017. Details of whether or not the couple has officiated their union with a wedding are not public information.
But, that hasn't stopped Caylea and D'Quan from loving each other.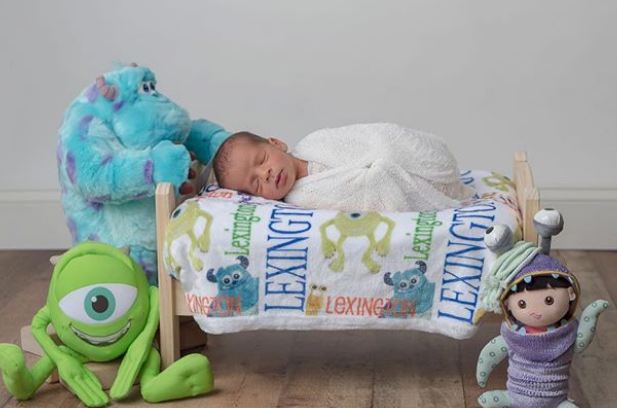 First photo of Caylea's son Lexington on Instagram on 29 September 2018 (Photo: Lexington Miguel Cage's Instagram)
Out of their consummation, the pair have welcomed a bundle of joy. They gave birth to their son, named Lexington Miguel Cage on the 2nd of September 2018.
Lexington is Caylea's first child, but, she has experienced pregnancy in the past as well. She was first pregnant around late 2016. Unfortunately, she had a miscarriage in the sixth month.
Details On Past Job & Net Worth
Reality TV shows are a quick ticket to fame and fortune. Shows like Keeping Up with the Kardashians, The Bachelor, Survivor and more have brought a lot of stars in Hollywood.
Caylea is of the same bunch. She rose to fame with the reality show, Little Women: Dallas. The show is based on the daily lives and the struggles of little women living in Dallas, Texas.
Another Reality TV Star:- Nettie Stanley Bio, Kids, Net Worth, Husband
Whatever her past may be, she rode the fame train of the show with all her wits.
She completely changed her life for the better in just the span of a few years. Although the show is now canceled, Caylea made bank with it while it lasted. Her salary is not disclosed but, with the popularity of the show, she was undoubtedly paid more than the average of $30,000 per season.