Entertainment
Chuck Palahniuk, Gay Partner That None Know About | 56 Y.Old's Mystery
Chuck Palahniuk, American novelist, and freelance journalist, shares...years of romance with his boyfriend-turned-husband...they have been dating since...and are still going strong...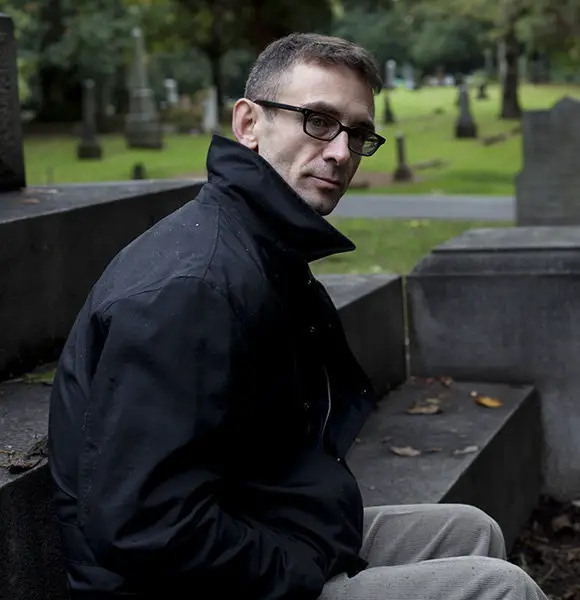 American novelist and freelance journalist, Chuck Palahniuk, knows how to express with his everlasting words. Chuck has always found his way with words and built himself as an award-winning novelist.
Best known for his book "Fight Club," Chuck, shares romance with his partner over years. While the gay romance was hardly accepted back then, Chuck had remained utterly silent about his relationship with his partner for life.  
Well, unexpectedly, Chuck's relationship with his gay partner was out but he still remained secretive regarding the details of their relationship. However, the bond between the two seems to be going strong.
Coming Out As Gay  
Chuck Palahniuk, who is also the author of Invisible Monsters, has gained popularity through his way with words. Not only is his career a successful one but also his love life is equally enduring.
See Also: Iron Man Actress Gwyneth Paltrow & Brad Falchuk Married; "First" Wedding
Turns out he shares romance with his gay partner and they have been together for years. Previously Chuck had remained completely silent about his love life hiding his sexuality behind the curtain.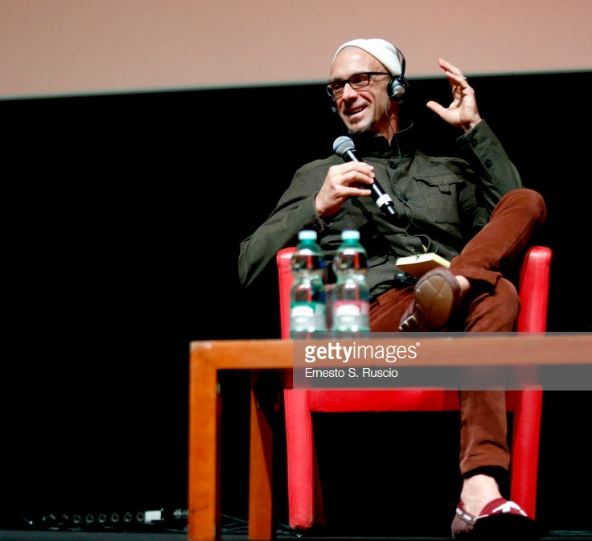 Chuck Palahniuk during the 12th Rome Film Fest at Auditorium Parco Della Musica. (Photo: gettyimages.com)
Insights on his love life were totally under the veil until 2003, when he accidentally revealed about his relationship. Back then, he had opened up with a reporter for  Entertainment Weekly, that he currently shared romance with a man.
Even though the reported had no intentions to reveal about his sexuality publicly, Chuck, who believed that the reporter would lay out his secret, made a vicious and angry post on his website revealing about his sexuality himself.
Don't Miss: Vegas Rat Rods Dan Goggins' Wife Revealed In His Wiki-Like Bio!
The revelation came out accidentally!
However, after knowing that the reporter no intent to disclose the fact Chuck apologized to the reporter for his actions while relinquishing the statement.
Romance With Boyfriend-Turned-Husband
Even though the insight on his love life only came accidentally, Chuck has been cherishing his love with his partner for decades. They have been together for years while sharing the relationship dating back to 90s.
Turns out, the couple began dating even before Chuck began writing which shows the deep roots of their relationship. Back when they met Chuck was working at Freightliner while his other half worked stocking aircraft for an airline. 
Chuck, who now has a net worth of $10 million, was a different person back then and his counterpart had seen him transfer from one person to a completely new man. The couple had blue-collar lives which have now been turned into a completely different lifestyle.
You May Also Like: Cokie Roberts & Husband Stay Strong | Cancer Was Just A Hurdle - Bio Reveals
Back in 1999, during an online chat with CNN.com about Chuck's novel Fight Club, one of the attendee asked him if he would marry him/her to which Chuck replied revealing his married status. He clearly said that he had exchanged the wedding vows with his partner but denied to reveal more information about their relationship.
Chuck has not even disclosed the name of his partner or his profession. Quite secretive!
Well, however, despite the secrecy, the pair has been together for over two decades since the romance between the two sparked and are going strong with their married life.