Entertainment
Chuku Modu: From Dating Status, Girlfriend To Family & Daughter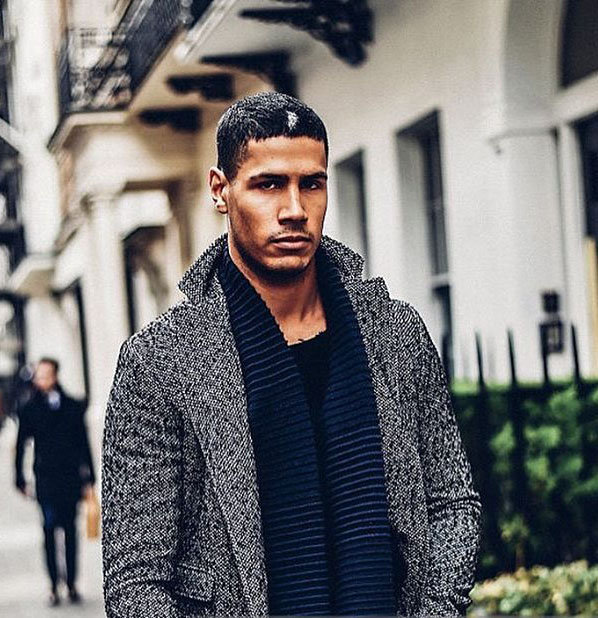 Chuku Modu is widely renowned for his role as Dr. Jared Kalu in the famous show The Good Doctor. As of now, he has been a means of gossip as he is not returning to the next season of The Good Doctor.
Adding on, the fandom is also well curious about the star's personal life with his potential girlfriend and their baby.
As for his career, he ruled the headlines of newspapers for his current decision of quitting the show, creating hype over the life of the man behind the success of Dr. Jared Kalu.
So let's take a quick look at the personal front of the outstanding actor, Chuku!
Who is Chuku Modu's Girlfriend?
When we have a peek at Chuku's relationship status, he is probably dating someone, maybe his potential girlfriend? Even though he seldom sheds light on his love life, a day after a valentine's in 2016, he shared a picture of a mystery girl cuddling on his arm.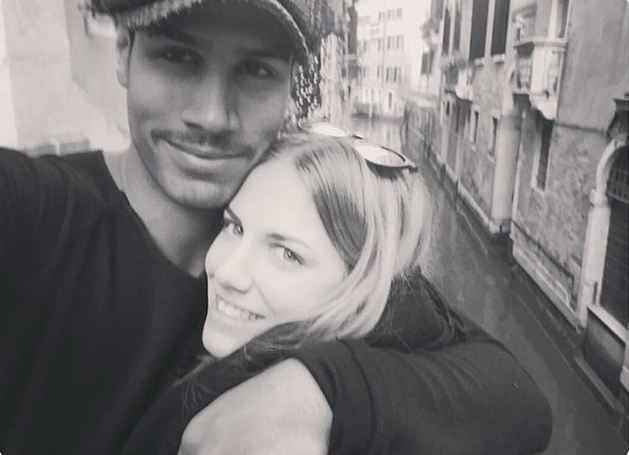 Chuku Modu with His Potential Girlfriend (source: Instagram)
He had previously shared a now-deleted picture of the same beautiful girl on his Instagram account on 6th May 2014. In the picture, Chuku and the mystery girl are spotted sparing time together.
As Chuku hasn't officially opened up about the relationship with the girl in his arm, their relationship remains mysterious; it remains unclear whether she is his wife, girlfriend, or just a friend.
If they are indeed married, it would be a huge heartache for the fans aspiring to date or marry him, right?
Adding to the happiness, there was a little angle added to the star's family, his daughter, who turned three on October 27th, 2021.
Meanings of Flu Symptoms:- Flu Symptoms In Adults, Kids And Even Dogs – The Signs And What They Mean
Sharing this on Instagram, he wrote.
"My baby girl turned three over the weekend.
The hardest thing about what I do is staying sane in-between work. It's a fine balance of many ingredients. But what it gifts me is time with you. The countless hours in soft play, the nursery runs, trips to the museum. Thank you for keeping me sane little one. For lighting up my world when it starts to get dark.
This parenting ting isn't easy. And it most definitely does take a village. But it is without a doubt the most wonderful journey I've ever embarked on. Being dad will always be the role that I'm most proud of". 
As for the baby mama, it is still not revealed yet; maybe his potential girlfriend?
Get to know - Wesley Snipes Talks Highly of His Father-In-Law's Contributions
While gushing about Chuku's professional life, his first appearance on-screen was a small speaking role in Warner Bros film Me Before You. He is known for his role as a recurring character of Aggo in season 6 of the hit HBO series Game of Thrones.
His appearance in the series The Good Doctor is also highly applauded by the audience. Besides his acting career, he has identified himself as a writer too. In 2016, he served as a co-writer for the short film Heavy Weight. 
Everything About Chuku 
Chuku Modu was born on 19th June 1990 in Hammersmith, West London, where he spent his childhood. At his juvenile age, he had a keen interest in boxing and started boxing training at the age of 12.
Besides that, he was also enthusiastic to learn acting since his childhood and eventually attended the Globe Theatre in London. Chuku, who is nicknamed Chuks, stands at the height of 6 inches 4 feet (1.93 meters)
While gushing about his parents, his father is based of Nigerian-German ethnicity while his mother possesses Irish-English ethnicity.
Back on 22nd October 2015, Chuku shared a picture of his family member, probably his mother and sibling, via Instagram. In the picture, he captioned the Love of a family, which hints at his closeness with his parents and family member.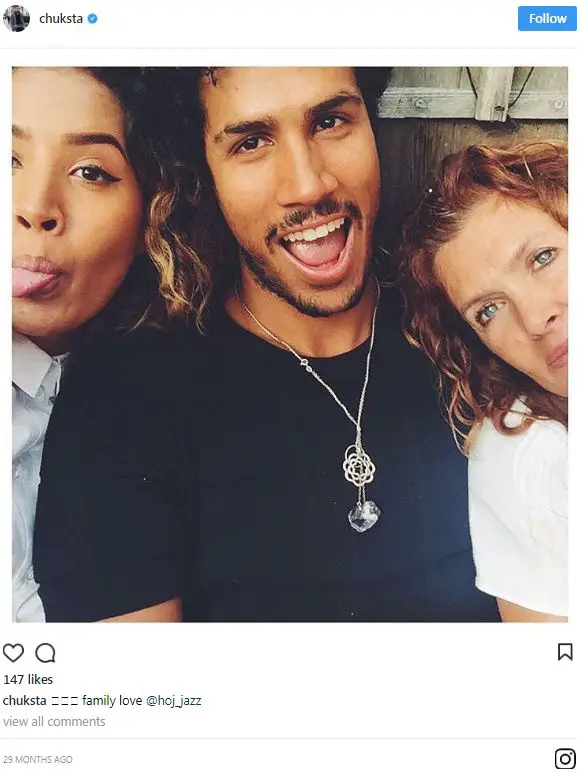 Chuku Modu with His Family (source: Instagram)
Stay with us for more updates regarding the star's professional life and the next step in his career lien. Also, we will be bringing any news regarding the star's future romantic life with his now mystery girlfriend.
Stay Reading!