Entertainment
Wesley Snipes Talks Highly of His Father-In-Law's Contributions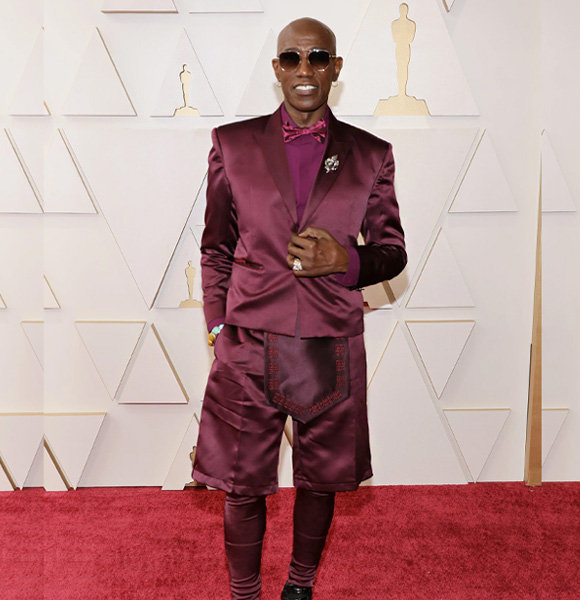 Wesley Snipes, Blade from the movie 'Blade,' is an American actor, film producer, and not to forget to mention a martial artist. 
This 59-year-old has done sterling work throughout his career and has been nothing but admirable to watch on screen. 
While there sure is much on the career of this first-class actor we could talk about (which we will come to later), let us first discuss his children, wife, and personal life at its best. 
Wesley Snipes's Wife & Children
As successful as his professional front, Wesley has a rewarding personal life. He has been married to his beautiful spouse for almost two decades now. 
He and his wife, Nakyung Park, tied the knot in 2003, and ever since, the two have been inseparable. 
The actor and his wife have four children together, but Wesley has five children, including those from his previous relationships.
One of his children, his son, Jelani, is from his relationship with his first wife, April Dubois, with whom he was married from 1985 to 1990. 
Whatever went south in the relationship is yet unknown, as Wesley has never really shared anything about his married life. 
But one thing the actor has is immense respect and love for his family.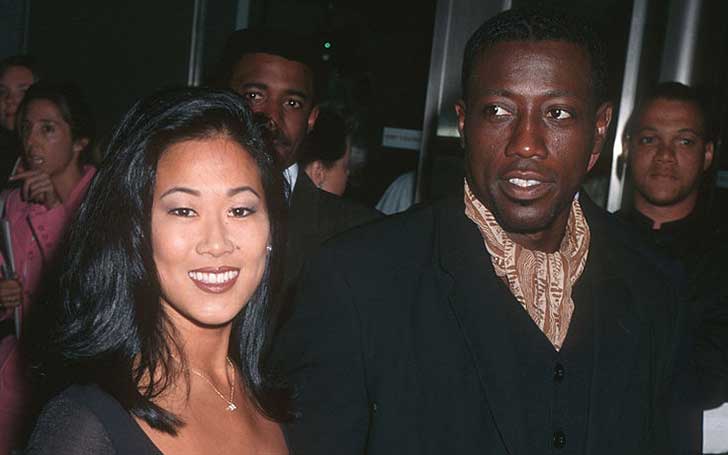 Wesley Snipes with His Wife During an Event (Source CelebsChitchat)
When his father-in-law, Park Cheol, passed away at 82, he talked about his father-in-law's impact on the industry, primarily by bringing the South Korean culture and history to the forefront. 
Also Read: Ron Stallworth and His Wife- An Old Love Story that Rekindled
Park Cheol is the man behind 'What Is Love,' a drama series that was widely popular in the 90s. 
Talking about how his father-in-law helped the people of Korea during the era of reconstruction, which was post-war, he said, 
From the era of reconstruction in Korea, through the years of turbulence, through vision, courage, and creativity, you helped the people cry, laugh, and grow.
The acclaimed actor truly has been extremely blessed both personally and professionally. And with a loving spouse and wonderful family by his side, there really is no stopping him in any way. 
He now lives a happy life with his wife and kids and enjoys the career reward that has helped him amass a massive net worth. 
A net worth so big that it lands him on the list of multimillionaires. 
Wesley Snipes's Net Worth 
Wesley, born in 1962, has been in the industry since the mid-1980, and year by year, he has only seen growth in his career. 
Snipes is best known for his portrayal of Blade in the 'Blade' film trilogy, from which he gained worldwide notoriety. 
He is also known for his portrayal in the movie 'Rising Sun,' 'Thanks for Everything! Julie Newmar' and, of course, 'The Expendables 3.' 
Snipes has also formed a production company named Amen-Ra Films. Snipes truly has been a gem in the industry giving it such memorable classics and movies to look back to, 'Blade' being one of the best picks of his work. 
Keep Reading: Justin Laboy Surprises His Fans with His Pictures with Rihanna- What Is It All about?
The actor lives in a $16 million mansion in New Jersey and has a huge collection of cars, including the Ashton Martin Vanquish. 
Moreover, he also lost $23.5 million in a tax case, which was a massive loss, but despite that loss, he still has a net worth of multi-million. 
As reported by Celebrity Net Worth, he has a net worth of $10 million.