Entertainment
Cisco Rosado Sandwiched Between Girlfriends; Any Potential Wife Here?
Finding the right one isn't as easy as it sounds. Sometimes people go through battles after battles to find love that they have been seeking out for a long time. But before finding the one, the bumps on the road can always come handy in giving a lesson about love.
Cisco Rosado, one of the elite cast members of the franchise Love and Hip Hop, revolves around the girls and remains in the spotlight due to the issue with his girlfriends. No doubt he has dated several girls but has he got the perfect one with whom he can spend his life with?
Sharing a similar story of finding the right one, who is the star currently dating is still a bigger question to the audinece.
A Bumpy Road With Former Girlfriends: Cisco's Failed Relationships!
Cast member of Love & Hip Hop reality show, Cisco Rosado has dated several beauties like Mariah Lynn, Miss Moe Money, Diamond Strawberry, Tasha, and Cyn Santana.
Read The Love Life Of Mariah Lynn: Mariah Lynn Allegedly Calls Out To Ex-Boyfriend; Feeling Dating Vibes Again?
Cisco, who spent some time in jail back in July 2017, was in a relationship with Diamond and Tasha before being in a relationship with Mariah Lynn and Miss Moe Money.
He was in an on and off dating relationship with Diamond Strawberry, who is also a cast member of the same reality show. However, Cisco went through awkward moment back in 2015 after he revealed about his fatherhood of second child to Diamond.
He made his second child with her ex-girlfriend Tasha. In an exclusive clip, Cisco tells Tasha that Diamond knows about their 6-month-old son, which not only made Diamond aggressive but Tasha too. With the issue, Tasha proclaimed that
Why not just go your separate way completely? Sever the ties, done. Don't sleep with me, don't text me, don't tell you to love me, nothing. And let me find my happily ever after. Let me find that person that you found.
Despite cutting up a relationship with Tasha and moving with Diamond, Cisco grew angry with Tasha's idea of finding someone new, which probably hints that he still loves his baby mama Tasha.
Don't Miss The Inside Story Of Cyn Santana: Cyn Santana Wiki: From Age To Dating Details On The Expectant Mother
Cisco has a daughter named Tianna and a son named Cisco Rosado Jr. a.k.a. CJ with his ex-girlfriend Tasha. Cisco's daughter celebrated her 10th birthday back on 16th September 2017. However, Cisco's age remains cryptic, but he celebrates his birthday every year on June 29.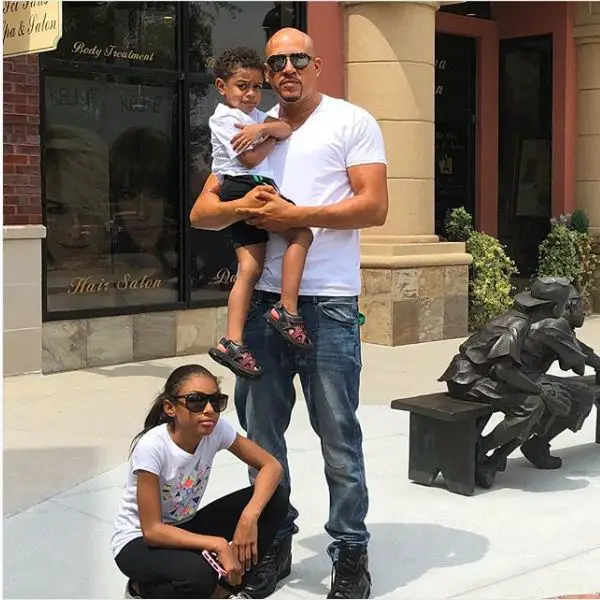 Cisco Rosado with his children (Photo: Cisco Rosado's Instagram)
Furthermore, his relationship with Diamond went through complication back in February 2015 after Diamond peeked on every text of Tesha in Cisco's phone after he got drunk one night.
Cisco Finds New Girlfriend: Is Jennifer The One For Him?
Besides all the relationship drama, it was in the year 2013, that Cisco started out on a romantic relationship with Jennifer Williams. Jennifer Williams is a former cast member of "Basketball Wives".
After calling an end with her ex-husband Eric Williams, she started finding love in Cisco for a while.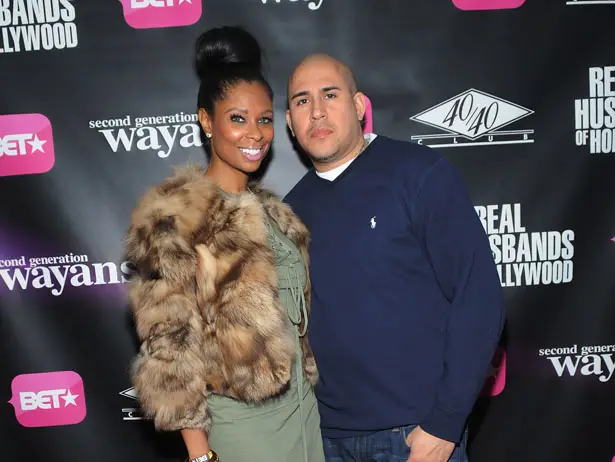 Cisco with his ex-girlfriend Jennifer Willaims (Photo: Bossip.com)
But their bulging romance could only last for a short period of time when the duo started walking down their individual paths.
In 2016, Cisco affirmed that his every former girlfriend has a very specific quality inbuilt in them which enchanted him. Furthermore, he also confessed that if he finds a girl who possesses those every quality he liked on his former girlfriends, then she would be a perfect girl for him.
Well, till the date the CMG Entertainment founder has stayed in several dating relationships. However, he hasn't come up with the plan for remodeling his girlfriend into a wife. He perhaps has an excursion into his dating life along with his children. He probably hasn't found any lady perfect enough to make his wife.