Entertainment
Cliff Curtis Let Everybody Know That He Got Married But Decides To Stay Low-Key On Their Information
Cliff Curtis Let Everybody Know That He Got Married But Decides To Stay Low-Key On Their Information. It is a fact that everyone has a secret and that totally depends on us whether we want to keep the secret with us for the rest of our life or let it go. That will be hard for the celebrities to maintain the secrecy who time and again get into the limelight.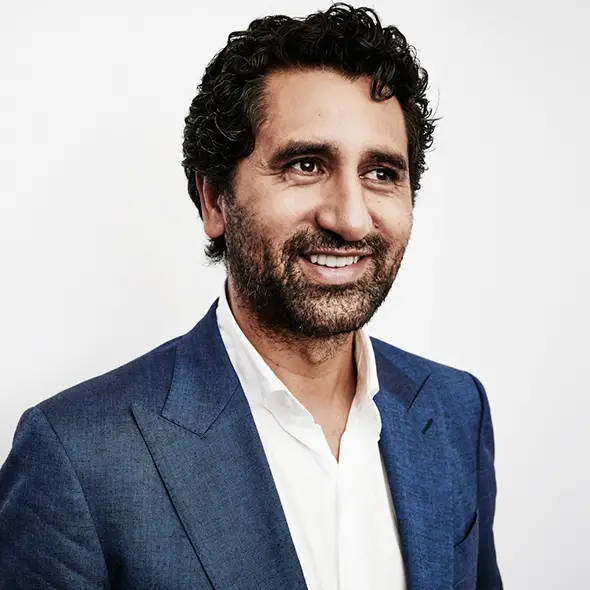 It is a fact that everyone has a secret and that totally depends on us whether we want to keep the secret with us for the rest of our life or let it go. That will be hard for the celebrities to maintain the secrecy who time and again get into the limelight. Eventually, the New Zealand actor Cliff Curtis has been able to keep a secret from the media, so far. He has yet not revealed the identity of his wife. Let's find out more about this secretive actor in our story today.
Prohibition From Revealing The Identity:
The 48-years-old actor, Curtis got married on the New Year eve 2009 which was a lavish and moreover private ceremony in Marae.  He made everyone familiar about the marriage ceremony but following a unrevealed identity of his wife.
The 48-years old actor remained silent and requested Daily Post for privacy through an email.
We only have the information about the wedding that the bride's family is possibly from Asia as the family traveled Rotoiti from Asia in a 22-seater private jet. Curtis's uncle, Toby Curtis mentioned about the guests which include mainly family. Toby also revealed that the home wedding was the idea of Curtis and everyone should respect the privacy. He mentioned;
"I think it's important to everyone."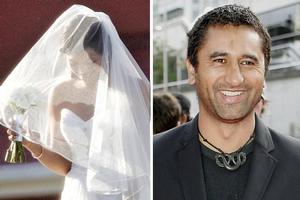 Caption: Concealed wedding of Cliff Curtis held on a private yacht attended by family member and close friend.(2009)
Photo Credit: nzherald.co.nz
The bride was stunning in the strapless white dress with sweetheart neckline and a veil which touched her ankles, sailed in the marriage venue From the Duxton hotel by boat.
The powhiri was prepared for the guests.
One of the members of Tiua crew shared some of the information of the bride and groom. He mentioned that the couple made the booking of the yacht in person and they met the whole crew just a day before their big day.
The team member also shared his feeling about their hosting with Curtis. He said;
It was quite cool to be hosting him, but we've been asked not to reveal any information."
And about the couple he said;
"They looked fantastic. They had a great day. The ceremony was brilliant. It was just a small family wedding."
However, a photographer Maurie Hill gave a glimpse of the wedding. He stated;
"She was a pretty Asian girl, she had about a dozen bridesmaids and a large number of whanau. They all seemed excited. They left on the boat at about 3:30pm- she was quite a doll."
Curtis never mentioned about his wife and children.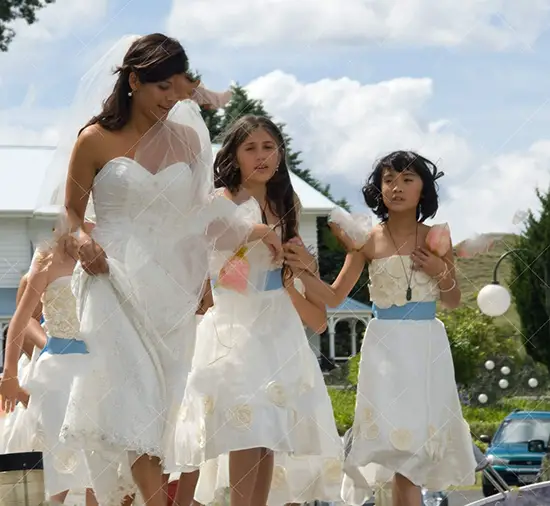 Caption: Curtis's bride in an ivory colored strapless gown (2009).
Photo Credit: dreamstime.com
He was a father of two children when he got married to the Asian girl. Again, his previous relation was as confidential as of his present relationship.
After the marriage of six years, he has got another member added to his family.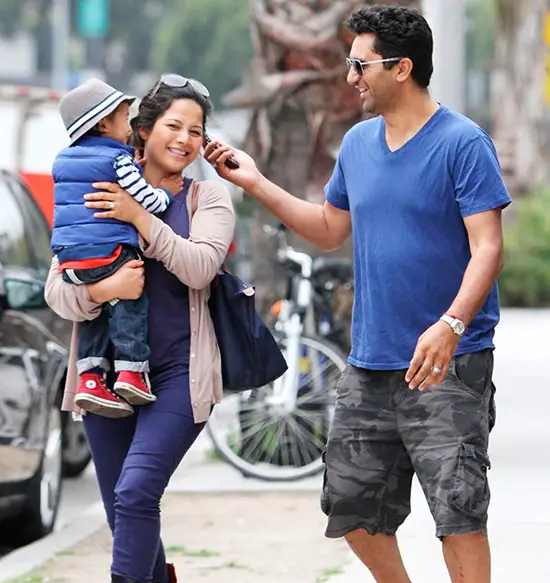 Caption: Curtis pampering his wife with their children (2016).
Photo Credit: womansday.co.nz
So far, it has been hard for his fan to know about his personal life. He has been guarding his family in quite a healthy manner and also his private life as we have no clue about his girlfriend and dating history.
What might be the reason behind the undisclosed identity of his wife? Is it just a privacy thing that is stopping him or some publicity stunt? That is yet left to figure out as we are still in a dilemma about the fact. All we can say is Curtis soon will be in his comfort zone to share about his life and wife.
Versatile Acting To Justify Different Ethnicity:
The actor following the Maori ethnicity has time again proved his acting skills from his versatile acting. He has played different roles of different ethnicity like African-American, Arab, Latino, Indian.
He once mentioned in an interview how seriously he takes every role solemnly as it resembles different ethnicity. He stated;
"I take the responsibility of playing another ethnicity very, very seriously and I promise myself and those people that I will represent them with as much dignity and integrity as I can muster. I'm not fooling around. I don't want to make a fool of that cultural heritage. I represent them as I would represent my own."
Undoubtedly, when an actor plays a character, then it resembles the life of people directly or indirectly. That is done in a pretty excellent way by Curtis.
Total Outcome:
New Zealand-born actor started his career from the early 90s. He is known for his prodigious work in the films 'Whale Rider' (2002), 'Blow' (2001), 'Once were Warriors'(1994) 'The Dark Horse' (2014). That is followed by his work in the TV series like: 'Trauma'(2009-2010), 'Body of Proof'(2011), 'Missing'(2012) and others. 
Recently, he is working on an ABC's horror drama 'The Walking Dead.' He is a co-owner of the independent New Zealand production company Whenua Films. With his work as an actor and his production company accumulates sizeable figure of the net worth of $3 million.