NBA star Cody Zeller always thought of himself as a...With his talents in court and his blue eyes, he is a...unconditional love was always on the top of...the 2011 Mr. Basketball winner averaged...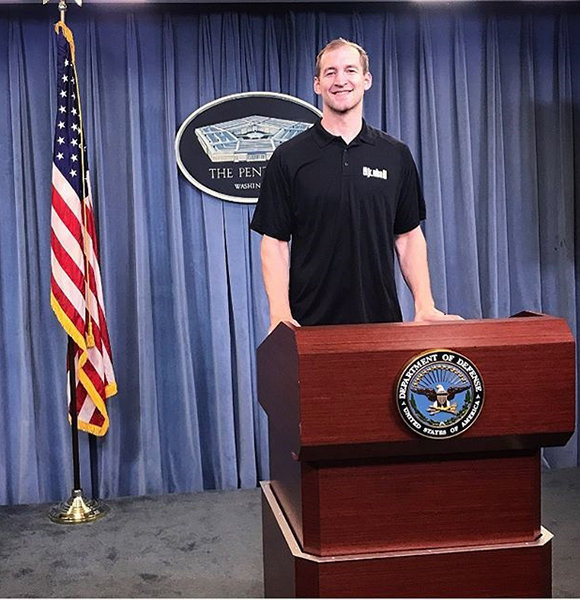 NBA star Cody Zeller always thought of himself as a simple kid who loved Basketball.
Well, the sport has made him a simple rich kid.
Cody signed a $56 million deal with the Charlotte Hornets for four years, in 2016. In a press conference, the star talked about his love for the game and the money he received doing what he loves the most, Basketball.
"You know, $56 million is crazy - I would play this game for free... This is way more money than I would spend in three lifetimes."
However, the big man has missed half of the Hornets games due to his injuries in the 2017-18 and 2018-19 season. Cody is preparing to be a consistent contributor for the upcoming 2019-20 season.
Girlfriend And Dating
The NBA star with a height of 7 feet (2.13m) has enjoyed being single in the past. As of 2013 Valentine, he wrote on his Twitter celebrating the single and rocking attitude.
Celebrating Singles Awareness Day on February 14 always keeps me worry-free. I feel sorry for all you guys who take part in Valentine's Day.
Cody is not just another kid from Indiana, but he is super-rich. With his talents in court and his blue eyes, he is a chick-magnet. However, following footsteps of former NBA stars, his on-court stats is an open book, but his personal and love life are private.
One Of The Most Promising NBA Stars:- Marvin Bagley III Parents, Stats, Contract, Salary
He is probably single and has never been married. Though his MPG (Minutes Per Game) in 2018-19 season is 35, it is absolutely nil when it comes to his children as of 2019.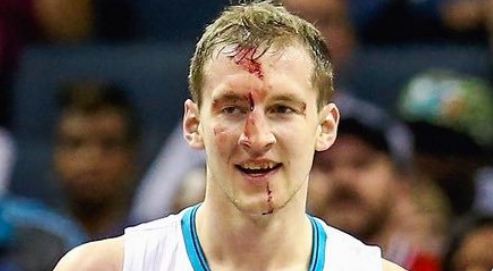 Cody Zeller injured In 2018-19 Season (Photo: Cody Zeller Fanpage's Twitter)
The Hornet Star's social media suggest that he is focusing on his career to become of the most valued center for Charlotte. His dating history and past relations are not made available for the media and the public.
Family: Parents And Siblings
Cody was born on 10th May 1992 in Washington, Indiana, to a superstar athlete family. He is the youngest of three NBA star sons to his parents, Steve and Lorri Zeller. Steve was also a basketball and football player, whereas Lorri played D-III ball.
His mother, Lorri, claimed that unconditional love was always on the top of her list when it came to taking care of her boys. Besides, she claimed she loved all her boys the same whether they scored 20 points or nothing in any game.
Cody grew up with his older brothers, Luke and Tyler. Luke, a retired NBA player, played forward and center for San Antonio Spurs and the Phoenix Suns. Tyler, on the other hand, played for Brooklyn Nets, Milwaukee Bucks, to name a few. All three brothers are more or less 7 feet tall.
Retired NBA Athlete Shawn Kemp:- Kids, Wife, Net Worth, Now
As there were two star players brothers before him, there was always a high expectation for Cody even in his college day. Unlike many college students who find it hard to balance school and play, Cody balanced his social life, school work, and professional basketball.
Cody, the 2011 Mr. Basketball winner, averaged 16.1 PPG in his two college seasons.