Cole Swindell split from his girlfriend in...began dating wife prospect Barbie Bank from...stands at the height of...chart-topping songs include...added to tour which begins in...boasts a net worth of...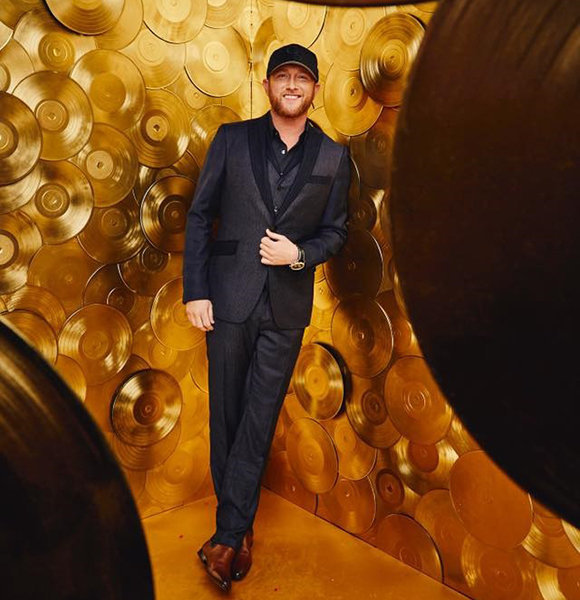 In July 2019, reports began to circulate that Cole Swindell was a single man again. Talking to E! News, a source close to the country singer and his girlfriend Barbie Blank confirmed the split.
At the time, neither the stated source nor the now-former lovebirds came forth with the reason behind the breakup.
The news of their split came days after fans noticed that the Chillin' It hitmaker and the pro wrestler were no longer following each other on Instagram.
Dating Barbie Blank
Back in April 2019, Cole and then-girlfriend Barbie debuted their romance at the Country Music Awards. Drapped in Dolce & Gabanna suit, the country sensation appeared cozy as he accompanied WAGS LA star to the event held at the MGM Grand Garden Arena in Las Vegas.
More On The Event:- Barbie Blank Romance, Dating, Cole Swindell
Hours before their red carpet debut, Cole and his once-wife prospect Barbie celebrated his Song of the Year nomination. The latter professed pride and excitement via Twitter.
The last public sighting the duo made was in April 2019. Cole and Barbie along with country musician Ryan Hurd watched an Atlanta Braves baseball game.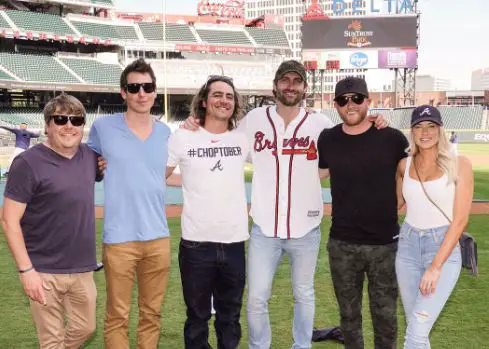 Cole Swindell and Barbie Blank at the Atlanta Braves game in April 2019 (Photo:- Atlanta Braves' Twitter)
The rumors of the couple dating first gained legs in February 2019 after Barbie labeled Cole "babe" during a social media exchange.
Views On Wife, Girlfriend
By his admission, Cole is a heartbreaker. In his 2018 The Boot interview, he opened up about his past relationships and how hurtful the splits from his once-prospects were.
Acknowledging that he had hurt girlfriends along the way, the You Should Be Here crooner confessed to being a guarded person. Perhaps, his self-preservation led to the breakup with Barbie.
Barbie, also known as Kelly Kelly, is the ex-wife of pro-hockey player Sheldon Souray. The two split in 2017, following a year as a married couple. Before Sheldon, the former WWE Diva shared romantic ties with wrestler Andrew "Test Martin." Andrew died of an overdose in 2009.
More On Barbie's Ex-Husband:- Sheldon Souray Divorce, Height, Age, Net Worth, Wife
Meanwhile, Sheldon dated "a couple of folks" as a college student but never a public figure. Barbie was his first celebrity girlfriend.
Songs, Tour & Net Worth
Neither Barbie nor Cole - now age 36 - had time to mourn the breakup. The pro-wrestler is likely to travel around the globe for her modeling gigs. Meanwhile, the country singer got added to Luke Bryan's 2019 summer cross country tour.
Cole gets best recognized for a slew of chart-topping songs. Break Up In The End, Flatliner, Middle of Memory, Love You Too Late and Ain't Worth the Whiskey are his more popular records.
Standing at five feet and eleven inches (1.78 m) in height, Cole boasts a reported net worth of $3 million.