Entertainment
Comedian Paul Chowdhry's Personal Life Underwraps- Gay or Has a Wife?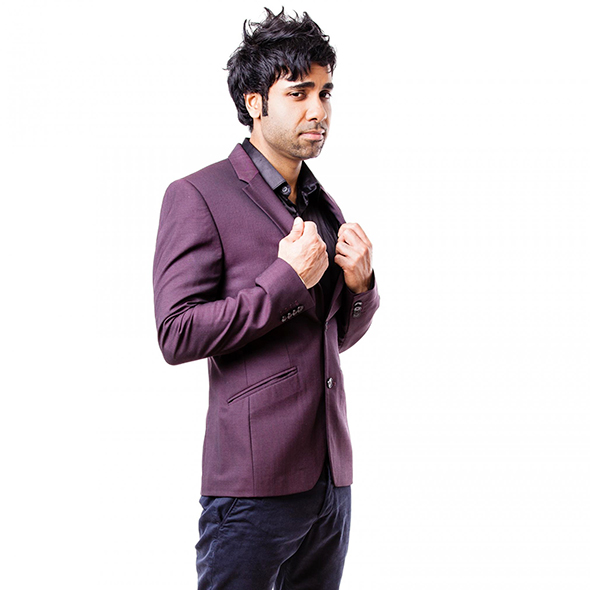 Humor is an essential weapon for impressing any woman. A man with a good sense of humor is surely an attention grabber for the ladies.
British comedian Paul Chowdhry is a man blessed with the quality. But despite having a great sense of humor and good looks, he has not yet found the one to call his wife. So what's keeping the 47-year-old comedian from tying the knot? Or has he already found someone?
Does Paul Chowdhry Have a Wife?
You'd think someone as easygoing and comfortable talking about dating and marriage on stage as Paul would be open about his personal life. But the reality is the opposite. 
Paul has pushed his romantic side to the shadows, and we only get to see his hilarious side (which we're not complaining about). Hence he hasn't given us much to talk about his dating life. But of course, fans have the curiosity to know if there's a wife or partner in the picture.
Currently, Paul remains an unmarried man. He does not have a wife and has not revealed any girlfriends of the past either. He has kept details surrounding ladies a secret, but he caused a little stir amongst his Instagram followers when he posted a sweet selfie with media personality Kerry Katona.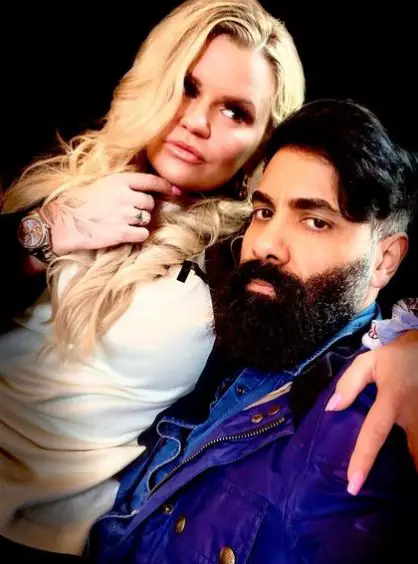 Paul Chowdhry And Kerry Katona (Source: Instagram)
While the picture in itself was harmless, it was the caption that got people thinking. Paul hinted at Kerry as his wife, and people had a mixed reaction in the comments. 
"Husband number 4 and first Indian husband," he wrote. Now, before you get all excited about his supposed husband and wife dynamic, let us remind you that Paul cracks jokes for a living. Indeed, this caption was nothing more than a joke as well, hinting at Kerry's past married life. 
Paul and Kerry appear together in the show 'Celebrity Cooking School,' and that's where they got close, but no sparks are flying between the two.
More on 'Taskmaster' stars: Info on Desiree Burch's Partner Revealed!
Chowdhry has a lot of content based on dating and relationships, but he has never talked about a partner, wife, or girlfriend. This secrecy has caused people to wonder about his sexuality.
Paul Chowdhry Addresses Gay Rumors
Comedian Paul Chowdhry has faced allegations of being gay because of his secret dating history and the affairs he has tucked in. 
 Especially due to his tweets, he has left people confused about his sexual orientation. In addition, he has made a series of tweets in the past about gay relationships and Pride, which has caused even more conflict.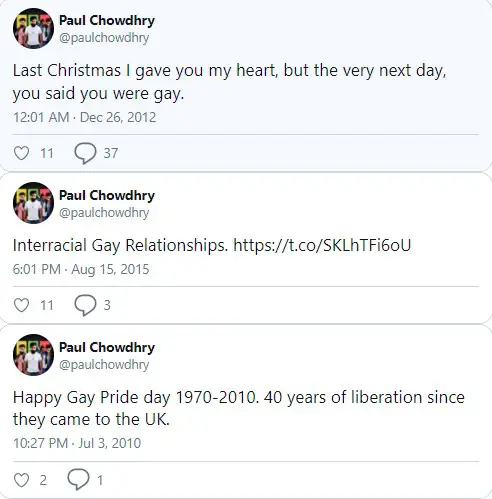 The standup comedian clarified that he wasn't gay through the following video on YouTube posted on 13th August 2015.
There will be plenty of speculation till the star himself discloses the reason behind him remaining single. However, in an Instagram post-Paul has been spotted with blogger Aarti Tanna. The uploaded picture has remained a mystery for all. 
He has kept his professional life and private life completely out of media reach. But, he does like to share pictures of his family. Paul shared a photo of his Punjabi family through his Twitter account.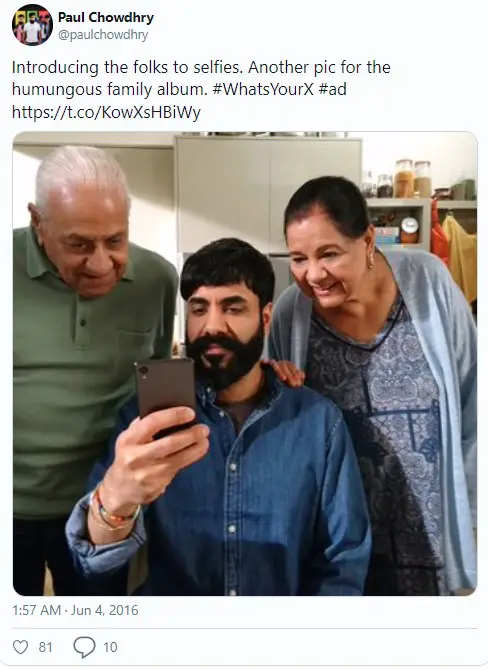 Every fan would want to see their idol settling down with a wife or girlfriend. But, as nothing got disclosed in the case of Paul, all the fans have remained astonished.
But he hasn't left fans empty-handed as he is still very much active in the standup comedy scene. Moreover, he has amassed a handsome net worth through his over two-decade-long career. 
What Is Paul Chowdhry's Net Worth?
Paul Chowdhry started his career in 1998 through the comedy series 'Stand up for the Week.' Since then, he has done numerous standup shows and has also appeared in movies and shows like 'Cruella,' 'Devils,' and 'Taskmaster.' 
Through his successful ventures, he has earned a hefty net worth of $4 million, as per Celebrity Net Worth. The number is sure to increase as he garners more fans with his back-to-back comedy gigs.