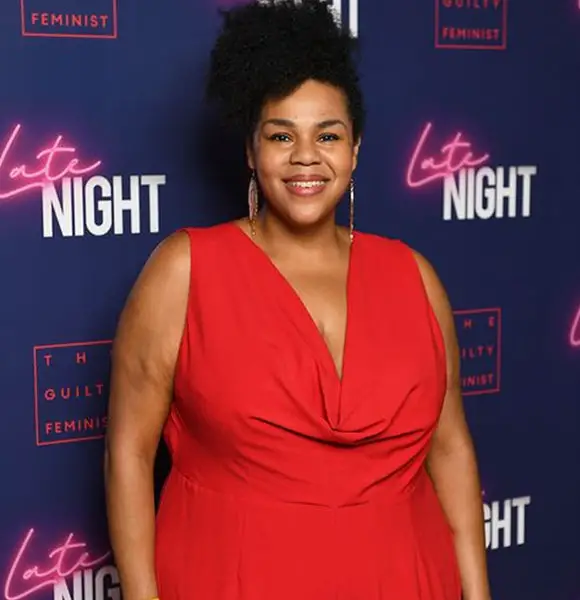 She's funny; she's beautiful, she's charming. Desiree Burch has amassed thousands of fans due to her work. But is it just the viewer's eye that she has caught? Or has the comedian caught the attention of someone to be her partner as well?
Desiree narrates the reality TV dating show 'Too Hot To Handle,' but in contrast, she has kept details about her dating life away from the public. Her secrecy on her love life has left fans even more curious about the man in her life.
Does Desiree Burch Have A Partner?
Desiree has sparked rumors here and there about having a special someone in her life. In fact, there were rumors about her husband as well at one point.
But she has denied all those rumors and is now living a happy (and successful) single life. There is no news of a partner or a husband in her life currently.
Although she has never revealed the specifics of her love life, Desiree has not shied away from sharing her dating experiences with the public. She has done several standup shows circulating the topic of relationships and cracking jokes about her own personal affairs.
You might like: Maitland Ward's Husband's Support through Her Career Change
Additionally, she has revealed that she is bisexual and wishes to see more bisexual representation on TV, including 'Too Hot To Handle.' However, she hasn't revealed any information about being in a relationship with a woman.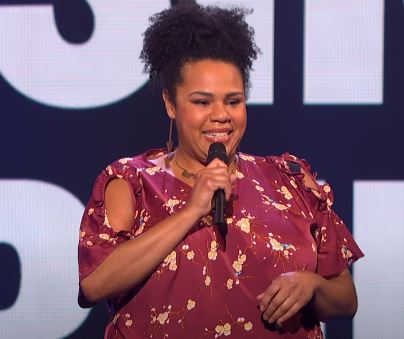 Desiree Burch performing (Source: Youtube)
She also shared on Twitter about her negative experience with online dating apps. Things have been a hit or miss for her, so we guess she's staying away from the dating scenario and keeping herself busy by focusing on herself for now.
Miss Burch has had her share of casual flings with both men and women, but her only known serious relationship was with an English man. Desiree is a California native but moved to London to be with her partner at that time.
She came with the motive of flourishing her romance with her partner, but on the contrary, her comedic essence saw better growth.
She tried out standup shows in New York but felt that the Lonon audience suited her better. Her partner had the same to say to her. She told Evening Standard,
My boyfriend said I'd do well here and he was right. I finally got a sense that I could have a comedy career
However, the relationship didn't last long after. The reason for their split isn't confirmed, but the comic in her found laughter in the scenario too. She shared that things didn't work out for her and her boyfriend in a standup set.
"He's lovely. It's just everything he does. Every single thing is a new way to piss me off," she said, which was followed by a roar of laughter from the audience.
It's a common thing to happen to couples who've been together for a long time, and it seems that Desiree and her ex-boyfriend just happened to grow apart from each other.
Things might have ended with her lover, but she was left with a bright and booming career in her hands.
Since then, Desiree Burch has found her style and niche and has been a part of many shows such as 'QI,' 'The Russell Howard Hour,' 'Chris Ramsey's Stand Up Central,' 'Flinch,' 'Welcome to Night Vale,' 'Taskmaster,' and others.