Entertainment
Connie Chung: Happily Married to Her Journalist Husband With Three Children, Who is Her Adopted Son?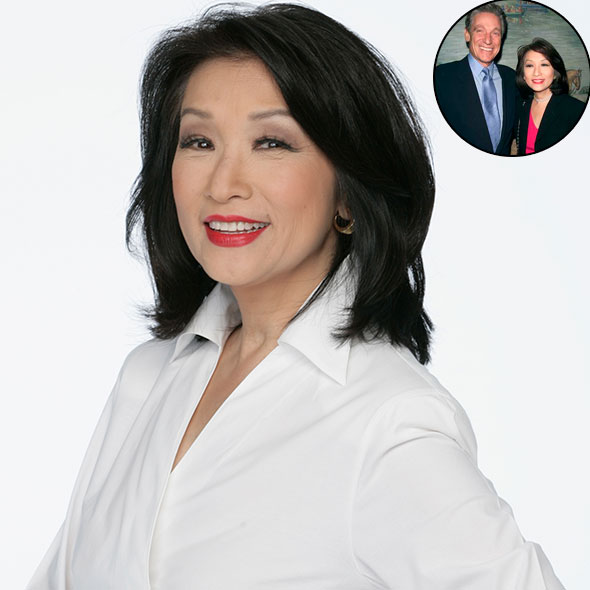 Quick Information
Husband/Spouse

Maury Povich

Lesbian

No

Eye Color

Dark Brown

Hair Color

Dark Brown

Hair

Short

Education

Degree in Journalism

College

University of Maryland

High School

Montgomery Blair High School

Career

1972-present

Net Worth

$15 Million

Ex-Boyfriend

Warren Beatty

Wedding Date

2 December 1984

Divorce/Split

Not Yet

Date of Birth Aug 20, 1946
Relationship Status

Married

Son/s

Matthew Jay Povich (Adopted)

Sister/s

Josephine Chen

Mother

Margaret Ma

Father

William Ling Chung

Ethnicity/Race

Chinese-American

Zodiac Sign

Leo

Birth Name

Constance Yu-Hwa Chung

Profession

Journalist

Birth Place

Washington, D.C

Nationality

American
It sure is a sheer blessing to have a life partner who understands you and respects your decisions. We bet many of you are already in a relationship like that. However, we will today be talking about the married life of this 70 years old beautiful journalist.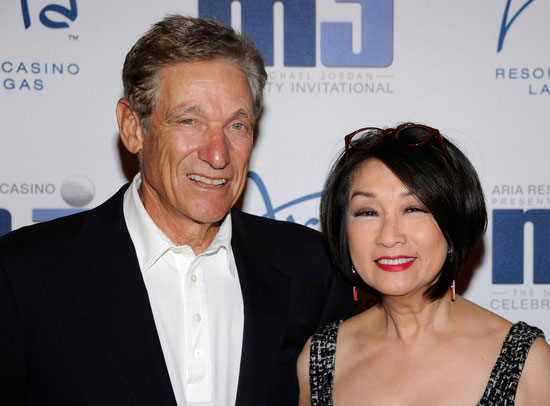 Caption: Connie Chung with her husband Maury Povich at the 11th annual Michael Jordan Celebrity Invitational gala on March 2011.
Source: zimbio.com
Connie Chung, 70,  married Maury Povich, 77, the tabloid talk show 'Maury' host and accepted him as his husband in the year of 1984. The couple met for the first time in 1968 while anchoring the WTTG news in WTTG-TV.  
In an Interview with TV Legends, Connie and Maury retrospected on how they met and started dating.
Caption: Maury Povich & Connie Chung discuss how they met, 2015. They have been married for over three decades now and are still happy with each other.
Chung originally shared about their meeting and their love blooming with People magazine back in 1985; She was quoted saying,
"He was a star. I used to sit there and watch in awe as he was just ripping copy out of the typewriter."
The couple talked about how their relationship even from the start wasn't perfect and felt like it was on and off. As career partners, they pair were perfect and fit each other well. But true love started blooming after Maury was divorced and was fired in the same week. Devastated, Mary turned to Connie and other few friends. After that, Connie's interactions with Maury increased even more.
 "I think that's how we started hitting it off," Maury says. "I felt so bad and we would get together.
But just as their love was starting to bloom, they were separated again. Connie moved to San Francisco and Maury to Philadelphia, they remained Pen pals, but obviously, there was distance.
But according to the couple, this only fueled their love each other even more. Maury talked about this distant relationship saying, 
 "We started re-evaluating our lives. We began to miss each other a lot and for the right reasons, We had each been seeing other people and began to realize how important we were to each other."
And when Povich moved back to Washington, his and Connie's birthplace and hometown, they started hitting it off again, and in a couple of years, the two got married and have been happy and together since.
Once divorced man, Maury found love at his workplace and decided not to make the same mistakes her made in his previous married life with Phyllis Minkoff (1962-1979). Turned out great, I think!
With Closer Weekly this March, Connie shared her secret to her 'successful married life with children'. She said,
"Don't do anything together. It really works. You should let the other person do what they want to do. I don't believe in imposing my friends on my husband and I don't want him to impose his golf friends on me!"
Seems like a good idea, if you don't impose your selfish tendencies and hobbies on your significant other, who may not enjoy it at all, it will prolong your relationship. Take note, young folks.
Before the couple got married, they dated for about seven years- which is more than enough to know someone properly. Now, let's talk about her children, shall we?
Connie Chung and Maury Povich's Children:
Connie Chung and Maury Povich share three children together,  but let's just talk from Connie's side. Connie Chung currently has two step-daughters Susan Povich and Amy Povich from Maury's previous marriage with Phyllis Minkoff. She and Maury also has an adopted son.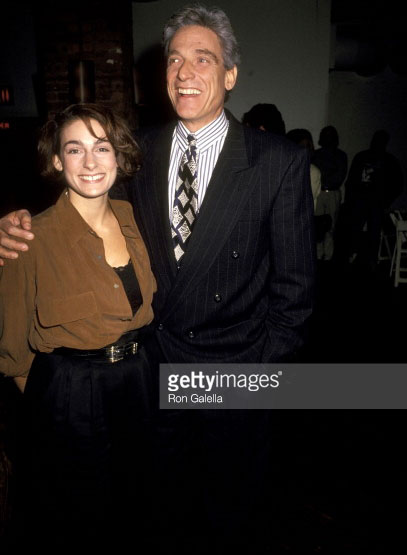 Caption: Maury Povich with Daughter Amy Povich during Publication Party for 'The Scorsese Picture' in New York on November 1992.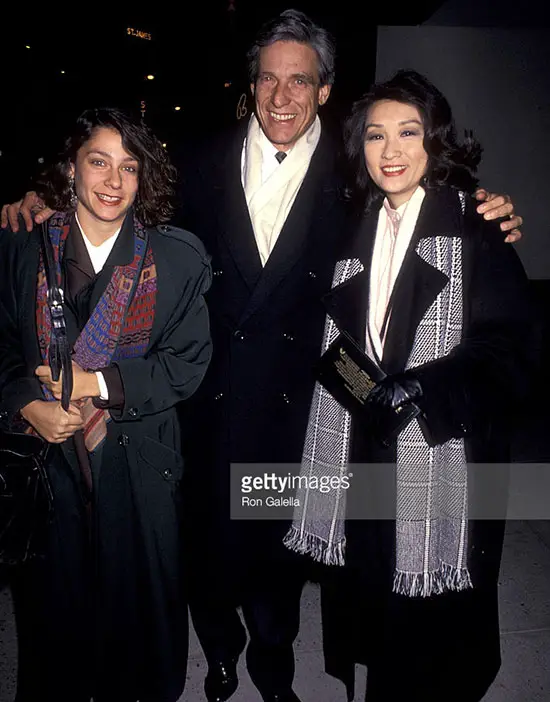 Caption: Connie Chung with husband Maury Povich and step-daughter Susan Povich at the screening of Godfather III in 1990.
Source: gettyimages.com (2)
When Chung turned 43 years old, she developed a desire of having a child of her own. However, age was not in her favor. Chung and her husband repeatedly tried to have a child but failed each time. To fulfill his wife's desire, Maury was open to anything.
They couple regularly tried to have a baby for five years, and in the process, Chung even did in-vitro-fertilization, which also went in vain.
Their Adopted Son:
 The couple then decided to adopt a child but had a hard time finding a baby.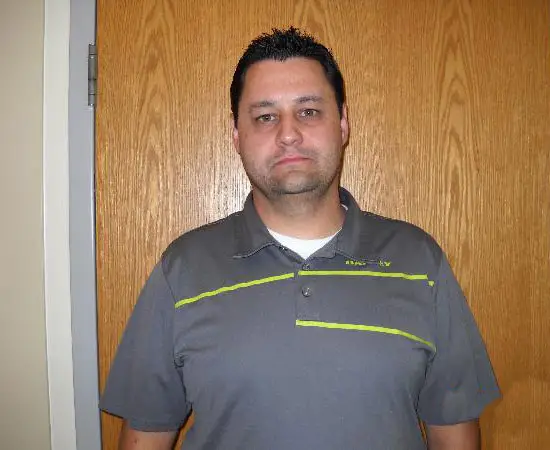 Caption: Matthew Jay Povich
Source: liverampup.com
Fortunately, the couple's two years of search ended when they were introduced to their adopted son, Matthew. The couple adopted him from a young unmarried California woman.
The couple revealed the good news on June 19, 1995, with a confirmation statement - here's a part of it.  
"We are happy to confirm that after a long period of waiting we have adopted a boy, Matthew Jay Povich. We are thrilled and ecstatic."
DNA TEST!
Rumor had been surfacing on the internet alleging Matthew was not Mary's adopted son but his biological offspring. To address this rumor, Maury decided to take a DNA test and see if it matches with his adopted son. When he read out the result on his show, it was a shocking and unexpected situation. He said,
"In the case of your adopted son, … Maury, … You … ARE the father!"
The event was considered a major irony considering how Maury's greatest TV show named 'Maury' mostly deals with relationship and family issues, a lot of which includes, However, researchers have been going on over this matter, and we will perhaps get acquainted with the truth eventually.
Connie Chung's Short Bio:
An American Journalist, actress, anchor, and producer, Connie Chung (age 70 years old), who has also won reputed awards like Emmy and Peabody, was born on August 20, 1946, at Washington D.C, US. She is the daughter of an intelligence officer in the Chinese Nationalist Government.
She graduated from Montgomery Blair High School in Silver, Maryland and later earned a degree in Journalism at the University of Maryland, College Park in 1969.
Chung has worked as an anchor and reporter for the US television news networks such as NBC, CBS, ABC, CNN, and MSNBC. 
During her career, she appeared in many TV shows like "Entertainment Tonight(2014)"," Politics Nation with Al Sharpton(2013)", "Who Wants to Be a Millionaire(2009"), "Connie Chung Tonight(2002)"," Eye to Eye with Connie Chung(1993)", "CBS This Morning(1987)", "NBC News at Sunrise (1983)", "ABC World News Tonight with David Muir(1953)", and many more. This year, she appeared in the TV Mini-Series "The Eighties."
She has also completed a teaching fellowship at the John F. Kennedy School of Government at Harvard University. While at the University, she also wrote the discussion paper titled, 'The Business of Getting "The Get": Nailing an Exclusive Interview in Prime Time.'
Chung was also the judge for the Miss Universe 2011 contest. Connie Chung enjoys the staggering net worth of $15 million (estimated) from her professional life for about 40 years. Connie converted to Judaism upon her marriage in 1984.