Trending
Matthew Jay Povich: Adopted by Journalist Family, Are They His Biological Parents Too?
For Matthew Jay Povich, people have often given more attention to his family name that he gets from his famous and respected journalist parents. However Mathew was adopted by them rather than being related through blood. How can there be a chance that they are his biological parents?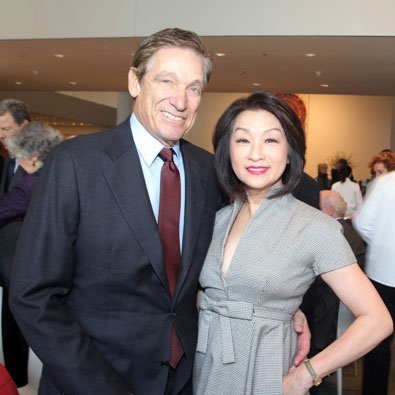 Quick Information
Birth Year 1995
Nationality

American

Profession

TV Personality

Ethnicity/Race

White

Father

Maury Povich

Mother

Connie Chung

Sister/s

Susan Anne Povich, Amy Povich

Relationship Status

Single

Gay

No

Net Worth

Not Disclosed

Hair

Short

Hair Color

Black
People give more attention to his family name that he got from his famous and respected journalist parents. Is here any chance that they are his biological parents?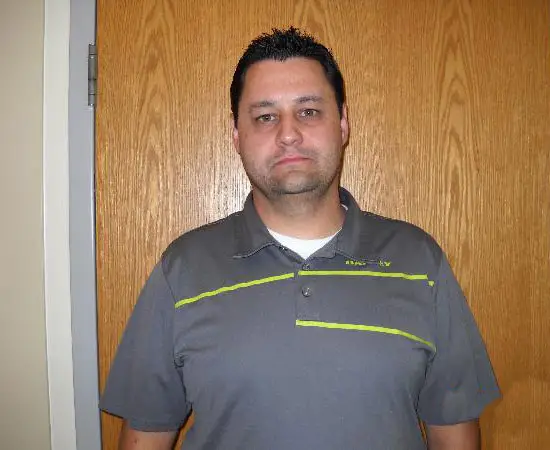 Caption:  Matthew Jay Povich ( Photo posted on January 25, 2016)
Source: bijog.com
Adopted by Journalist Parents:
Matthew's mother Connie developed the desire for children a little late; it was only when she turned 43 that she and her husband Povich tried to add a new member to the family, but they were failing miserably.
Maury already had two daughters Susan and Amy from his previous marriage with Phyliss Minkoff. However, he wanted to fulfill his wife's desire.
Maury and Connie married after 7 years of on and off again dating. They got married in 1984.
Even after a 5-year long effort, they didn't have any good news. Even the efforts of in-vitro-fertilization were unsuccessful. So, the couple decided to go for an adoption, but still their months-long planned adoption was said to be falling through.
Luckily after 2 years long struggle, they were awarded their child, Matthew.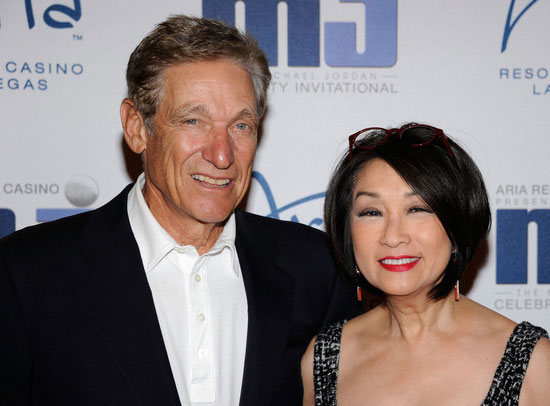 Caption: Talk show host Maury Povich and his wife, journalist Connie Chung arrive at the 11th annual Michael Jordan Celebrity Invitational gala on March 30, 2011
Source: zimbio.com
His proper birth date and parents info were kept away from the media. However, according to the article published by nytimes.com on June 20, 1995, he is said to be adopted from a young unmarried California woman, and he was a 6-pound-12-ounce boy when adopted. This means his date of birth must be sometime around the same year.
Maury Povich and his wife shared the good news on June 19, 1995, with a confirmation statement,
"We are happy to confirm that after a long period of waiting we have adopted a boy, Matthew Jay Povich. We are thrilled and ecstatic."
 The new baby was circumcised in a traditional Jewish bris on June 16. The couple had been so private about this matter that not even friends were informed about it. Maury's brother, David, who is also the child's Godfather, also shared, "This wasn't the first time they tried. But this was the first time it worked." 
Biologically Related:
Since Maury and Connie adopted Matthew, there is a very less chance that they are his biological parents. But 'Empire News' has claimed that Maury may be Matthew's actual father.
It is stated in a 2014 empirenews.net article that it all started when Maury decided to take the DNA test on himself and Matthew to prove the professional blogger Mark Satterfield wrong on his accusations regarding the authenticity of the tests on his show.
Caption: Top 10 Maury Povich Paternity Reaction Clips - Must see reactions
"I believe in the integrity of the Maury show, so what better way to put my credibility and professional honor on the line? "I personally invited Mr. Satterfield to be a part of the studio audience, and I wanted him to read the test results himself.  I asked my adopted son if he would volunteer a sample of his DNA, which he agreed to do."

Povich on inviting the blogger on his show
The crowd remained baffled when Maury read the results inside the envelope quoting his famous line, "In the case of your adopted son, … Maury, … You … ARE the father!". Currently, more investigation has been going on. 
Since Maury went on to confirm that he donated his sperms several years ago when he needed a quick cash during the time when ratings were going down, the probability of the father-son being directly related still stands at 99.99 percent.
However, we seriously doubt the authenticity of this entire story. Such a shocking discovery should have made the headlines, or a follow-up had to be written on this matter if it was true. But there are no other related stories to it, so it is more likely to be false.
Matthew Jay Povich's Short Bio:
Matthew Jay Povich was adopted in 1995 by journalists parents, Maury Povich and Connie Chung. He is said to be adopted from a young unmarried California woman.
His adoptive parents were both born in Washington DC and are graduates with college degrees in journalism. His father Maury Povich, a graduate of the University of Pennsylvania, was born on January 17, 1979, while his mother Connie Chung, a graduate of the University of Maryland was born on August 20, 1946.